Trans Author Jennifer Finney Boylan Recants 'Cancel Culture' Letter Signed by J.K. Rowling
One of the signatories of an open letter against cancel culture has recanted her support of the initiative.
Around 150 writers, academics and activists signed a pice published by Harper's Magazine in which they denounce the "restriction of debate."
High profile signatories include the likes of Salman Rushdie, Margaret Atwood, Noam Chomsky, and J.K. Rowling, who has been receiving intense criticism for her views on transgender people.
The latter has drawn huge media attention with some of those involved now distancing themselves from it.
Author Jennifer Finney Boylan has recanted her support of the letter, saying she wasn't aware of who else had signed the letter.
Finney Boylan tweeted: "I did not know who else had signed that letter. I thought I was endorsing a well meaning, if vague, message against internet shaming. I did know Chomsky, Steinem, and Atwood were in, and I thought, good company."
She added: "The consequences are mine to bear. I am so sorry."
While the Finney Boylan does not name the person that made her back away, it is likely due to the Harry Potter author's involvement.
Rowling has doubled down on her views which critics say are anti-trans in recent weeks, with several actors from her movie franchise publicly distancing themselves from her.
Other signatories on the Harper's letter include feminist Gloria Steinem, Russian chess grandmaster Garry Kasparov, and author Malcolm Gladwell.
"The free exchange of information and ideas, the lifeblood of a liberal society, is daily becoming more constricted," the letter says.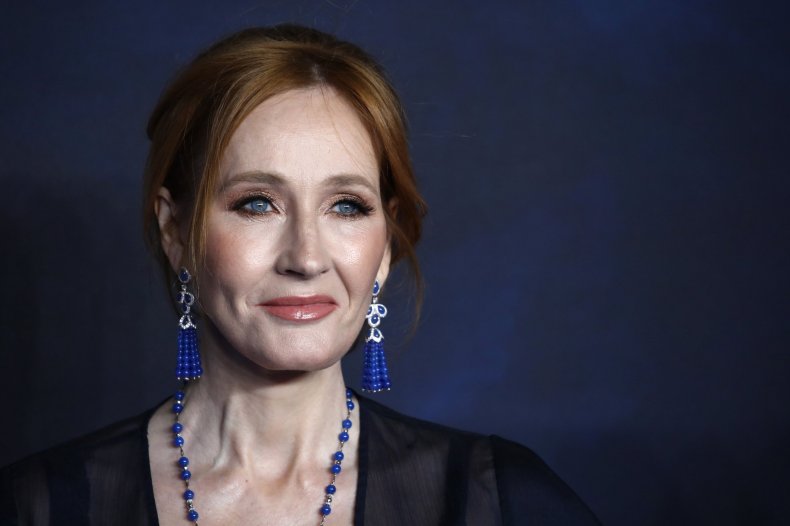 "We uphold the value of robust and even caustic counter-speech from all quarters.
"But it is now all too common to hear calls for swift and severe retribution in response to perceived transgressions of speech and thought."
It also condemns what it calls "disproportionate punishments," adding" "We are already paying the price in greater risk aversion among writers, artists, and journalists who fear for their livelihoods if they depart from the consensus, or even lack sufficient zeal in agreement.
"We need to preserve the possibility of good-faith disagreement without dire professional consequences."
Historian Kerri Greenidge has also now backed away from the letter, telling her followers that she does "not endorse it."
She tweeted: "I do not endorse this @Harpers letter. I am in contact with Harper's about a retraction."
Another signatory, Vox journalist Matthew Yglesias was criticized by one of his colleagues for signing in the letter.
Emily VanDerWerff tweeted a letter in which she said she was "saddened" by Yglesias' involvement.
"As a trans woman who very much values her position at Vox and the support the publication has given her through the emotional and physical turmoil of transition, I was deeply saddened to see Matt Yglesias's signature on the Harper's Weekly letter," she wrote.