Autopsy Technician Shares Which Piercings You Keep After You Die
An autopsy technician has revealed which piercings can accompany you to the afterlife.
Gerald Ledford, an autopsy assistant in Little Rock, Arkansas, has amassed 1.4 million followers on TikTok for his stories about what happens to people's bodies after they die. He has answered viewers' queries about internal organs, dentures and erections in the deceased, along with tragic questions about stillborn babies and mothers who die while pregnant.
One of Ledford's clips, shared on April 5, has racked up 2.5 million views for addressing a question that hooked his audience: "What about piercings?"
"The only one that I take out is your tongue ring," Ledford answered. "I remove your tongue during an autopsy. We need to make sure you didn't bite down on it, make sure you don't have drugs in the back of your throat."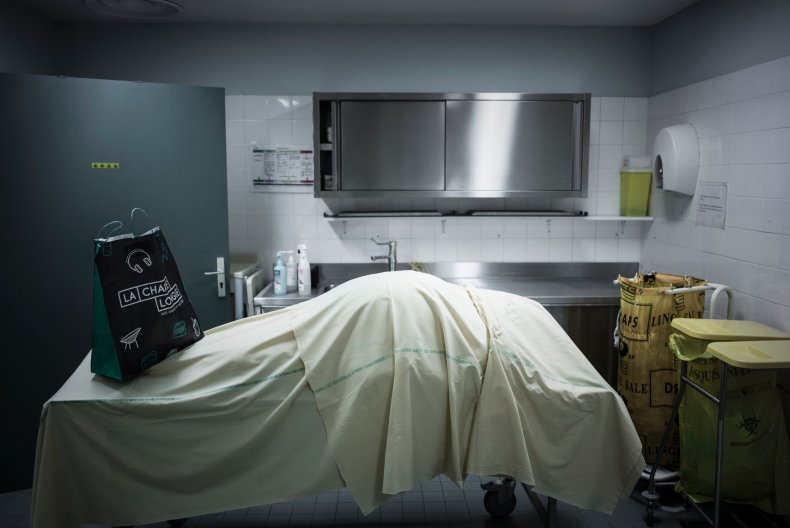 The technician added that piercings in a person's nipples, nose, ears, eyebrows and "private parts" could remain with them after death.
Some viewers were unsettled by the news that their whole tongue would be taken out in an autopsy.
"Just decided I won't be dying," said the top comment.
"I think I'll die of natural causes then thanks," added another.
Some tongue piercing wearers insisted they did not want to part with their accessories.
"I have multiple tongue piercings and love them so much I'd never want them left out, even after death," said a viewer. "Could I write it down for it to be left in?"
Others inserted jokes about the chance to look good after they died.
"Can you give me extra piercings? All the ones I couldn't afford while alive?" one comment asked.
Another chimed in, "Can y'all put my lashes on for me?? Or do y'all make me go to the next life lashless?"
In a follow-up video, Ledford answered a person who asked whether the "whole tongue" had to come out or "just the tip."
"We take the whole tongue out, and your throat, and your aorta," he replied, to the dismay of some queasy viewers.
In recent years, less than 5 percent of hospital deaths in the United States have ended in an autopsy, according to Dr. Harold Sanchez, professor of pathology at the Yale University School of Medicine. Worldwide autopsy rates have steadily fallen since the 1950s.
Most pathologists in the U.S. spend the bulk of their time working with surgical specimens and cytology studies in community hospitals, attending to more administrative obligations than autopsies, Sanchez said.
Newsweek reached out to Ledford for comment.