Avril Lavigne's Ex Mod Sun Posts Cryptic Note as She Confirms Tyga Romance
While Avril Lavigne confirmed her relationship with rapper Tyga at Paris Fashion Week, her ex-fiancé, Mod Sun, was posting cryptic messages to Instagram.
The 35-year-old musician and producer proposed to Lavigne during a romantic trip to Paris in March 2022 after dating for 16 months.
But after Lavigne, 38, was spotted smooching the rapper at the Mugler x Hunter Schafer party in Paris, Mod Sun took to his Instagram to explain how he "lets it all out."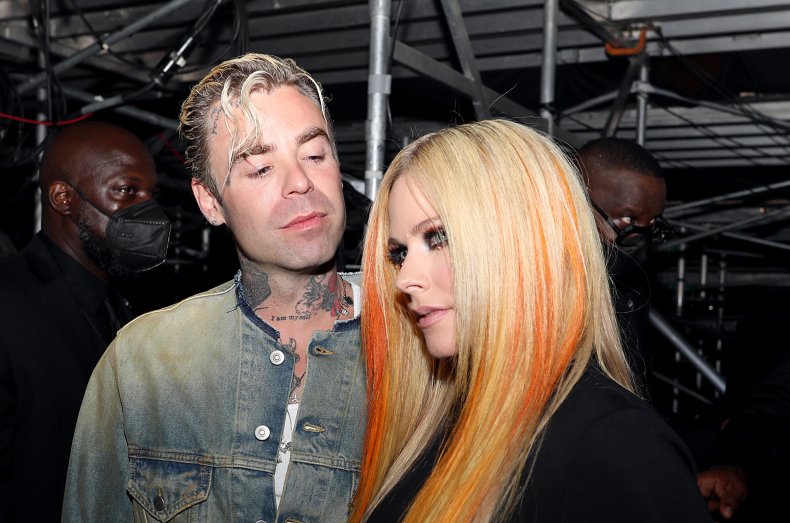 He posted a video of him playing the drums during one of his live shows and captioned the post: "I get to let it all out on drums every night."
Mod Sun's followers presumed his cryptic message was referring to his split this year from Lavigne.
"Just let it go Mod. Avril is my idol but i don't tolerate wrong things. Whatever it is, I'm with you supporting your journey," commented one fan.
Another added: "My heart is with you, I love you both but I can't understand Avril anymore."
And a third fan wrote: "Damn Mod. I'm a long time fan of Avril's, but what she's doing... I'm so disappointed. I thought she was better than that. Tyga?!"
Lavigne and Tyga, 33, confirmed their romance on Monday. They were first spotted together last week when they left Nobu restaurant in Los Angeles together after enjoying dinner there.
At the fashion show party, the pair were spotted canoodling, holding hands and sharing a smooch, seemingly confirming they are an item.
Prior to their party kiss, Lavigne and Tyga had been seen at different hot spots around Paris in the previous days. They attended the Courrèges show and Leonardo DiCaprio's party at Kuku restaurant, where they posed for photos.
The last time Mod Sun and Lavigne were spotted together publicly was on February 4 when they attended a pre-Grammy gala honoring Julie Greenwald and Craig Kallman.
The "Complicated" singer met Mod Sun — given name Derek Ryan Smith— in 2020 while working on her album Love Sux. They then started dating in November 2020.
Lavigne shared a series of photos on Instagram after he proposed to her in Paris, with the Eiffel Tower in the background.
The post's caption from March 27, 2022, read: "Oui! Je t'aime pour toujours. [Yes! I'll love you forever]."
Mod Sun also posted their engagement on Instagram: "The day we met I knew you were the one. Together forever til our days are done."
Tyga, whose birth name is Micheal Ray Stevenson, was engaged to media personality Blac Chyna, with whom he shares son King Cairo, 10. He also dated reality star Kylie Jenner.