'America Will Be Forced to Retreat' From Iran Confrontation, Vows Ayatollah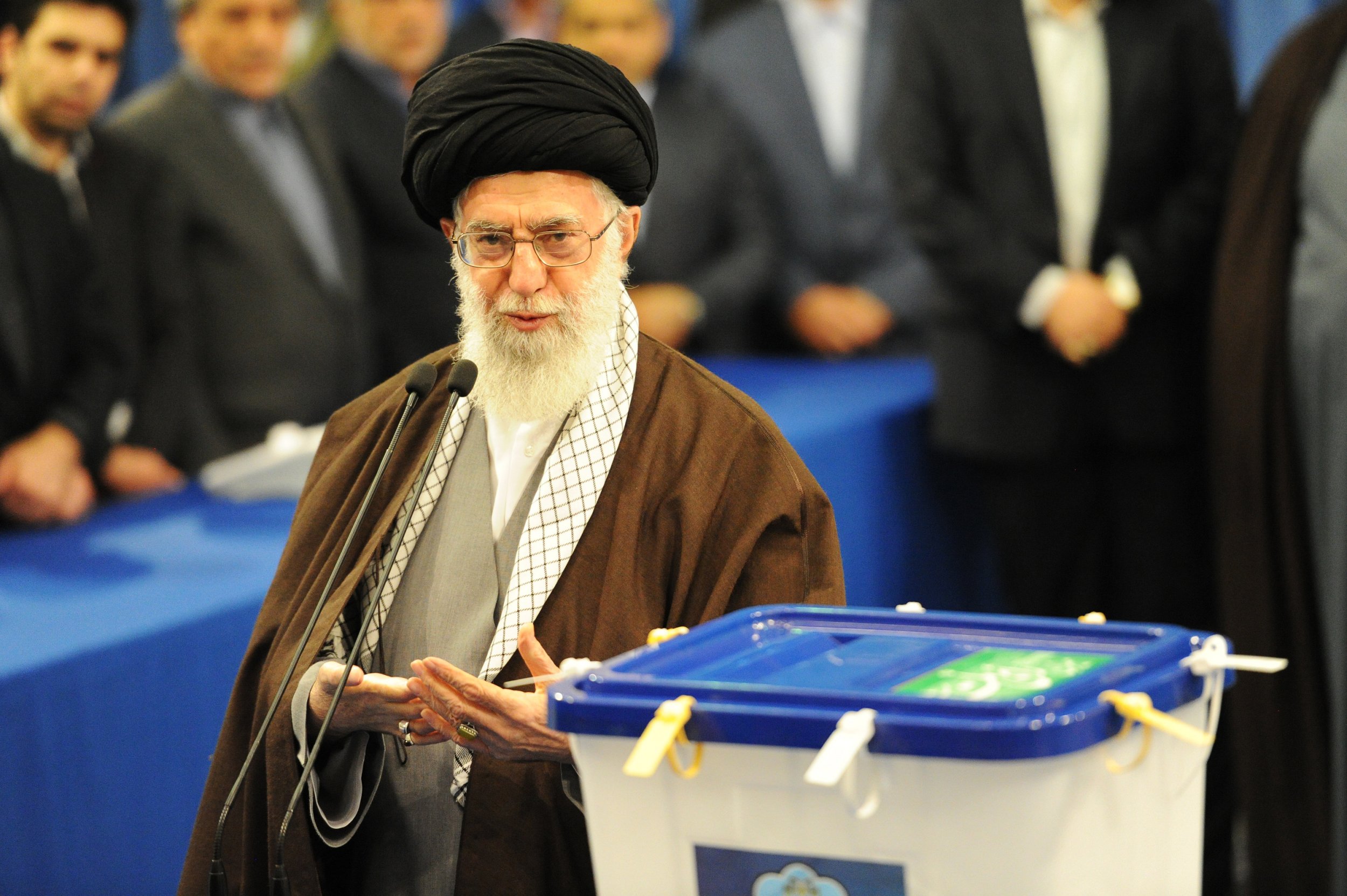 Iranian Supreme Leader Ayatollah Ali Khamenei has said that while there will not be full-scale war between his nation and the U.S., Washington will be forced to retreat from the current face-off because the Iranian people have a stronger resolve than Americans.
In a Tuesday speech to state officials, Khamenei said escalating tensions with the U.S. will remain a diplomatic confrontation rather than the beginning of a major military clash, France 24 reported.
"This face-off is not military because there is not going to be any war," he assured officials. "Neither we nor [the U.S.] seek war. They know it will not be in their interest," he said, according to his official website.
"The definite decision of the Iranian nation is to resist against America," Khamenei continued, claiming that "in this showdown America will be forced to retreat...because our resolve is stronger."
Aggressive U.S. rhetoric has raised fears that President Donald Trump's administration is angling for a new Middle East conflict, a culmination of the deterioration of U.S.-Iranian relations since Trump took office.
Last week, national security adviser John Bolton announced that a U.S. aircraft carrier strike group, B-52 bombers and a Patriot missile battery would be deployed to the region in response to intelligence suggesting Iran or its proxies are preparing to target U.S. interests. Neither Bolton nor any other administration official elaborated on the threat.
Subsequent developments have pushed the diplomatic face-off into ever-more dangerous waters. On Sunday, four oil tankers—including two sailing under Saudi Arabian flags, one of which was set to deliver crude oil to the U.S.—were sabotaged by explosives off the coast of the United Arab Emirates. The culprits have yet to be identified, and Iran is claiming innocence.
Then, on Tuesday, reports indicated that the U.S. military was drawing up plans for some 120,000 American troops to be deployed to the Middle East to respond to any Iranian attack or an acceleration of the nation's nuclear program. On Wednesday, the State Department announced it was evacuating all non-emergency staff from neighboring Iraq, closing the U.S. Embassy in Baghdad and the U.S. consulate in Erbil.
Though U.S. allies have contradicted American warnings about the Iranian threat, Trump and his senior advisers have maintained a bellicose stance.
The ayatollah may not expect war, but he apparently does not think renewed negotiations with the U.S. over the 2015 nuclear deal—from which Trump withdrew last year—are possible with the current administration.
Khamenei said issues such as Iran's ballistic missile program and its "strategic depth"—meaning influence on other nations across the region—were not up for discussion, despite Trump's insistence that any new deal must limit both.
The supreme leader said dealing with the U.S. was "poison," Reuters reported, and suggested that negotiating "with the present American government is doubly poisonous." He added, "They are not decent humans, they don't stand by anything."
Khamenei also suggested that Trump was misinformed about anti-government sentiment and activism in Iran, where citizens are struggling under renewed American sanctions, which seek to cut the country's vital oil exports to zero. "Their president says every Friday there are demonstrations in Tehran against the state," Khamenei said. "Firstly, it's on Saturdays. Second, it's in Paris, not Tehran."