Baby Dies After Being Left in Hot Car While Mom Taught at School: Police
An infant was found dead last week after being left in a hot car while his mother was teaching at an area high school.
Paul Jenkins, Mayor of the Canadian city of Bancroft, Ontario, confirmed the death of 23-month-old child Everett Smith on Monday, CBC News reported. The child was found unresponsive on Thursday after classes let out at North Hastings High School, where his mother, whose name has not been disclosed, works as a teacher.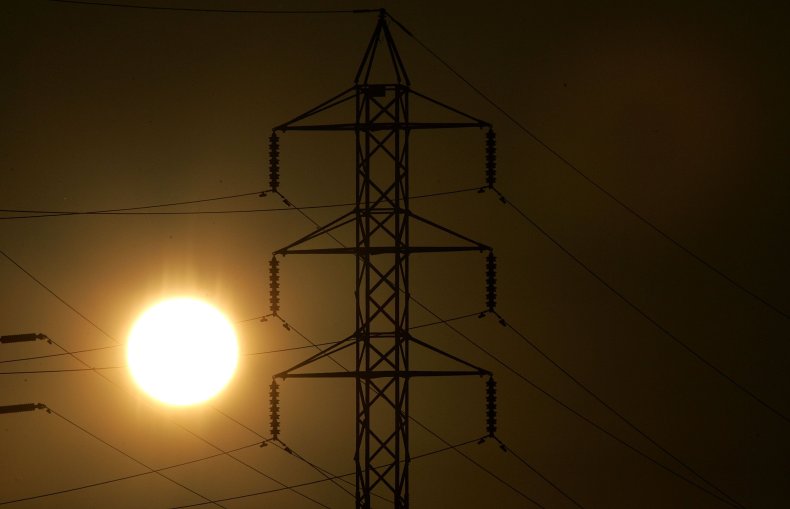 Hot Car Deaths 2022
Kids And Cars, an organization in the United States aimed at "eliminating vehicle-related risks to children and pets through data collection, research and analysis, public education and awareness programs, policy change, product redesign and supporting families to channel their grief into positive change." The organization has reported six hot car deaths in the states this year.
Of those, an infant in Georgia died after being left in a hot car while her dad was being arrested.
A daycare worker left a toddler in a car in Tennessee, a mistake that claimed that child's life.
Last week, a five-year-old boy was found dead after being left in a hot car for 2-3 hours in Houston. The child had, according to police, somehow gotten stuck in the vehicle after going out to fetch birthday supplies from it with his mother.
The incident in Canada was initially reported on Friday by the Ontario Provincial Police, who in a statement explained that the infant showed no vital signs when first responders arrived on the scene. He was rushed to a nearby hospital for treatment, but he was pronounced dead shortly after he arrived.
How Hot is Too Hot?
The Canadian government's climate data showed that temperatures reached a height of 27.1 degrees Celsius in Bancroft on Thursday, or nearly 81 degrees Fahrenheit.
According to the Cleveland Clinic, it can become dangerously hot inside a vehicle in around 10 minutes at that temperature, while the Seattle Children's Hospital notes that hot car deaths have been reported in heat as low as 70 degrees Fahrenheit, but the Cleveland Clinic says cars can reach dangerous temperatures at just 60 degrees Fahrenheit.
Community 'Rocked' By Smith's Death
In his statement on the incident, Jenkins said that the Bancroft community had been "rocked" by Smith's death and offered sympathy to the family. He also talked about his personal connection to the story, discussing how he first met the family when he moved to Bancroft in 1993 and how he had babysat Everett Smith and his older brother in the past. He even claimed to be something of a grandparent figure to the children.
"Right now, we're just concentrating all our efforts on trying to help the family get through this," he said.
Jenkins also revealed that the child was supposed to have been driven to daycare on Thursday, but was left in the car by mistake. The Ontario Provincial Police declined to offer any additional comment to CBC News on Monday.
"We are not in a position to comment at this time, nor will we speculate as to why or how this happened," a spokesperson for the department said in response to an inquiry from the outlet.
Newsweek reached out to the Ontario Provincial Police for comment.