Is Donald Trump to Blame for Baby Formula Shortage?
Questions have been raised as to whether former President Donald Trump should shoulder more of the blame for the current baby formula shortage due to a trade deal the U.S. signed in his final year in office.
The current lack of formula has been linked to the closure of Abbott Nutrition's plant in Sturgis, Michigan—with Abbot being only one of only a handful of companies in the U.S. that produces almost all baby formula sold in the country. The U.S. Food and Drug Administration (FDA) also recalled several formula brands over fears the product was contaminated with bacteria.
Trump and a number of other GOP figures are using the nationwide shortages to attack President Joe Biden as the party hopes to retake control of both the House and Senate in November's midterms.
However, a number of people have suggested that a trade agreement the U.S. entered into during Trump's administration has also severely hampered the ability to import formulas from other countries to help deal with the crisis.
In July 2020, the U.S. entered into the United States-Mexico-Canada Agreement (USMCA), which discouraged formula imports from Canada due to an increased surcharge per kilogram.
"Trump bears much of the blame for the current shortage of baby formula in the U.S, since his Administration's USMCA free trade agreement has made it virtually IMPOSSIBLE for our country to import infant formula from Canada," tweeted Jon Cooper, a prominent Barack Obama fundraiser and former National Finance Chair of Draft Biden 2016.
Political commentator Brian Tyler Cohen shared a clip of Senator Rick Scott saying that Canada has "plenty of baby formula," adding in the caption, "Trump's USMCA trade deal made it virtually impossible for the US to import infant formula from Canada."
Canada has faced its own shortage, albeit not on the same level as the U.S. A number of stores have imposed limits on the amount of baby formula customers can buy amid the shortage, according to Reuters.
Gun control activist Fred Guttenberg also suggested that "this crisis was caused by private industry and Trump trade policies."
Majid Padellan, better known as the popular left-wing Twitter account Brooklyn Dad, tweeted: "Thanks to Trump's USMCA, the United States can't import baby formula from Canada, isn't THAT great? Everything Trump touches..."
As reported by Fortune, the U.S. imported virtually no baby formula from Canada in 2021 after entering the USMCA deal. In comparison, U.S.-manufactured infant formula accounted for 22 percent of all dairy trade going the other way from the U.S. to Canada.
However, CBC News reporter Alexander Panetta noted the tariffs imposed on Canada as part of the USMCA deal were part of a partisan agreement in order to protect U.S. exports of dairy products.
Senate Majority Leader Chuck Schumer also backed limits on Canada's exports of dairy products in order to help farmers hit by the pandemic depend on "stable and fair rules to compete equitably in the nearby Canadian market."
"In a hyperpartisan environment where facts lose nuance, worth noting a couple details: 1) This wasn't just Trump's policy. I'm pretty sure Chuck Schumer wanted the same outcomes re. dairy in USMCA," Panetta tweeted. "2) Hard to say what difference it made—what production would otherwise be today."
The U.S. produces around 98 percent of the baby formula sold across the country, with the primary source of imports coming from trading partners in Mexico, Ireland and the Netherlands.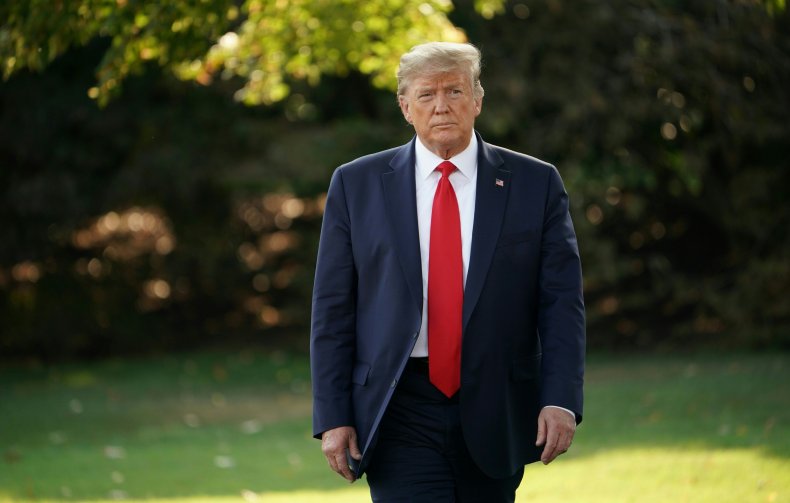 However, dealing with supply chain issues is not as simple as simply increasing how much it imports from other countries, which are also met with tariffs of up to 17 percent.
Each product must be approved by the FDA, which imposes different levels of standards than what is seen in Europe.
Some of the leading baby formula products from Europe are even included on an FDA "red list" of goods that must be seized because they fail to meet nutrient and labeling requirements.
Newsweek reached out to the FDA for comment.
Update 05/20/22, 5:39 a.m. ET: This article was updated to include information on the Canadian market.