Baby Sussex Still Has No Name and Twitter Is Royally Upset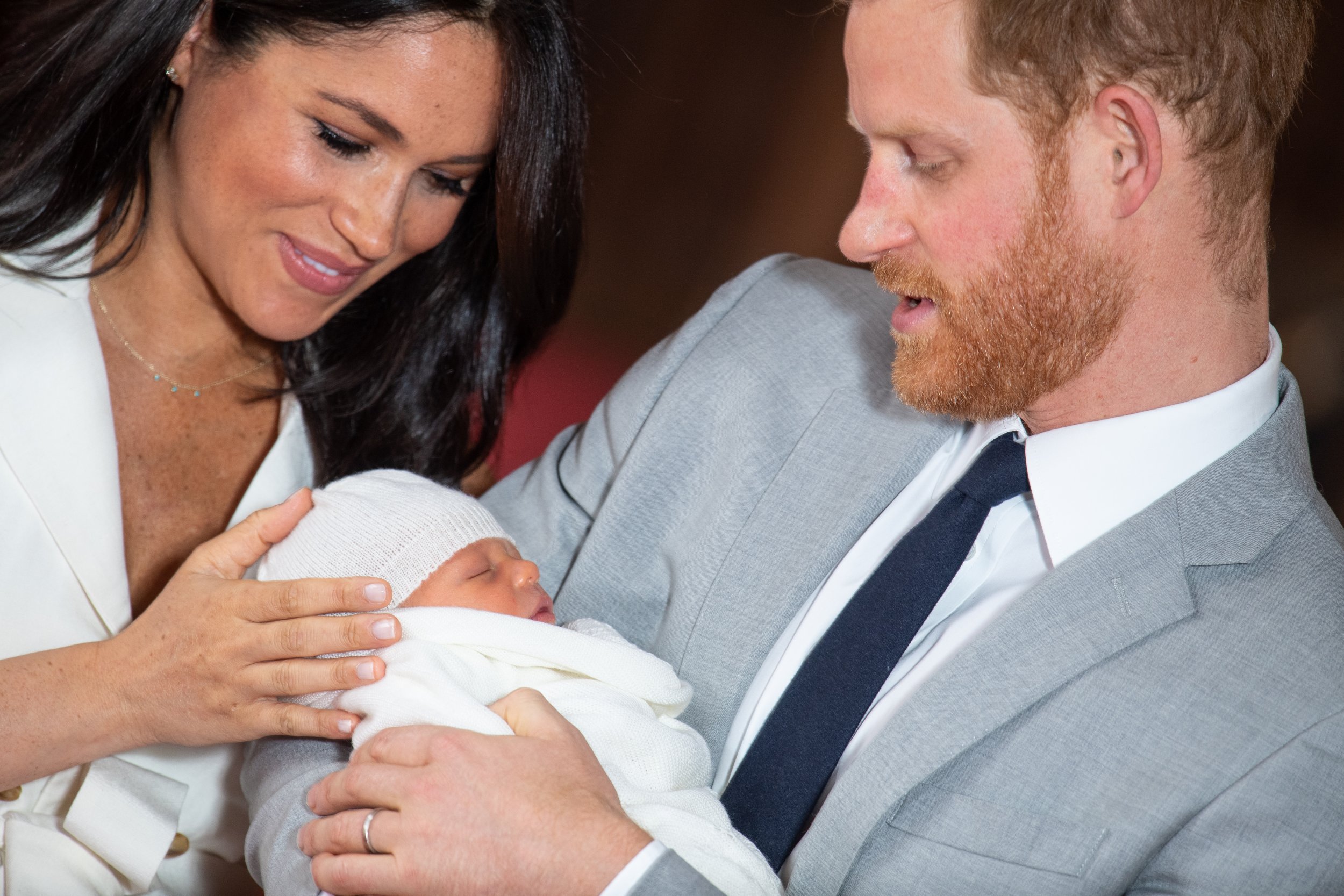 Twitter users were quick to express their excitement over the latest addition to the British royal family after Prince Harry and Meghan, Duchess of Sussex, presented the child to the public Wednesday.
"Baby Sussex" began trending on the social network almost immediately after the Duke and Duchess of Sussex spoke with a Press Association reporter at Windsor Castle. But some users were upset the baby's name still hadn't been announced.
Plenty of users praised the new family's first public appearance. Sharing a close-up shot of the baby, who was wrapped in a white shawl and cap, user Kelly Matthews wrote: "He is the very best of both of them!!"
User Meredith shared an early image of the couple and a picture of the new parents with their baby. "This is iconic," she wrote. "So cute, What a beautiful family," wrote user Ruslana.
Quoting the new mother, user Giulia wrote: "'I have the two best guys in the world so i'm really happy.' Omg i'm emotional! their happiness is sooo beautiful."
"They look so happy!" added user Hayley Wilkinson. User Keryn Potts noted the couple's pristine appearance so soon after the baby's birth, writing: "First thoughts: Jealous of the instagram backdrops. 2: Awww, Gorgeous. Congratulations! 3: I didn't brush my hair for about a week after giving birth."
But some users addressed the lingering question on many royal fans' minds: What will baby Sussex be called? CBS This Morning co-host Norah O'Donnell pointed out that royal fans are excited to find out the child's name. "The first pictures of Baby Sussex are HERE! The baby boy was born Monday to Harry and Meghan weighing 7 pounds 3 ounces - we're still waiting on his name #BabySussex," she tweeted.
User Louise Bagshawe expressed her frustration over the lack of a name announcement. "I don't like parading Baby Sussex about without giving him a name," she wrote. "You've had ample time to think about it, stop mucking about. It's about respecting the child as a person. Names are part of our identity. 'He was born a nameless lord of Windsor.' He exists, stop playing games."
Others speculated over potential baby names. "Guessing #BabySussex name, either Prince Alexander, James or Arthur. I really like Prince Arthur tho," wrote user Jessica Mosi.
User Brenn suggested the name "Spencer," perhaps in a nod to Prince Harry's mother, Diana, Princess of Wales, who was born "Diana Frances Spencer."
Others have made light of the name. "Harry and Meghan should just crowdsource their baby's name. Princey McPrinceface!" wrote user Scott Irvin.
Hours before the couple showed off their baby, a Queen Elizabeth II parody account joked Meghan and Harry had chosen to name the boy "Gary." "Text from Harry: "Gary is not sleeping. It's horrendous. Apparently...! We've put him in the east wing with the staff" #PrinceGary #RoyalBaby," the "Elizabeth Windsor" account wrote.
British satirical and current affairs magazine Private Eye previously poked fun at the gap between what the public would like to know about the baby, and what was actually being revealed with a parody interview with royal correspondent "Rick Spittle." In answer to questions like "When is the baby due?" and "What will it be called," the fake reporter simply repeats, "We don't know that."
The graphic below, provided by Statista, illustrates the line of succession to the British throne.