'The Bachelorette' Gets Shock Format Change as Gabby and Rachel Shift Rules
Gabby Windey and Rachel Recchia have implemented a shock change to the format on The Bachelorette.
The long-running ABC series returned to screens for season 19 with, for the first time in the show's history, two Bachelorettes hoping to find their dream man.
Even before the show aired, fans were curious to see how the dating show would work with the group of suitors looking to impress two women, questioning whether Gabby and Rachel would end up liking the same man and how they would navigate this.
Now, only three episodes into the season, it seems that Gabby and Rachel have shared the same concerns and have switched up the rules to ensure that there is no crossover.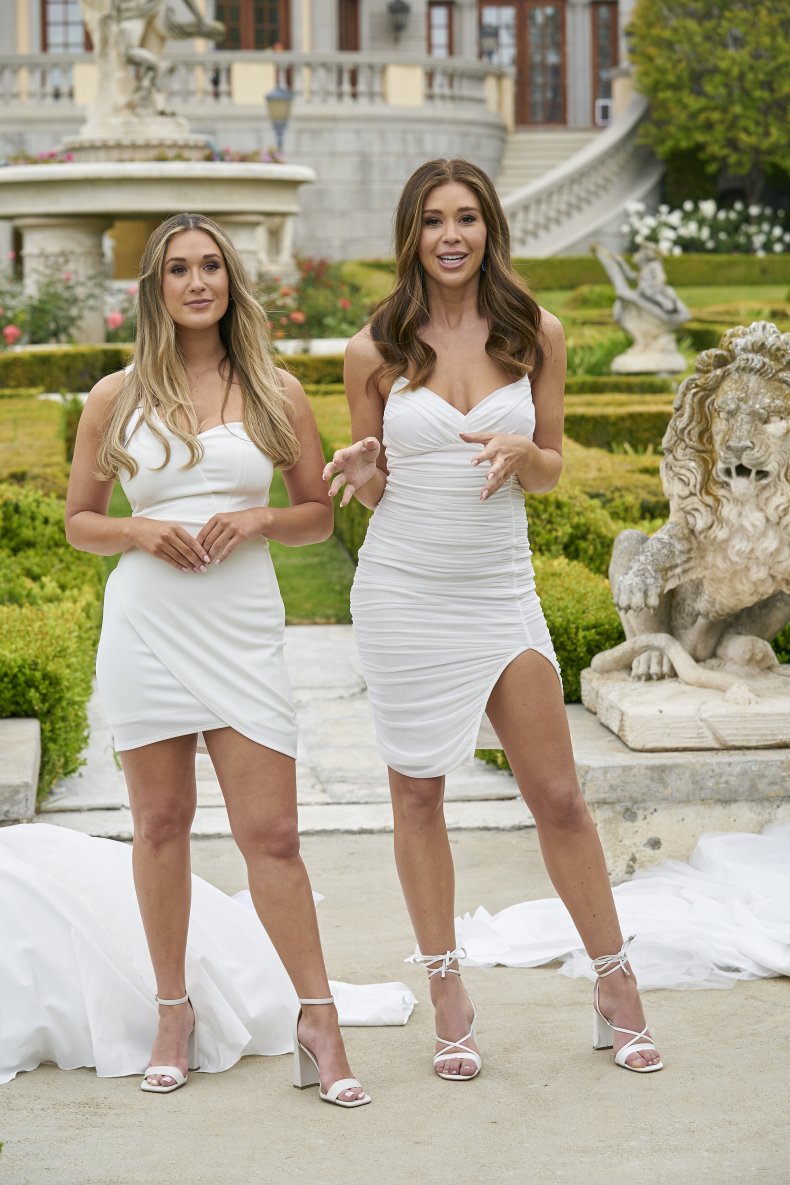 Gabby and Rachel do have experience in falling for the same guy as they both starred on the last season of The Bachelor, and were both left heartbroken by Clayton Echard when he dumped them for Susie Evans.
But this time around, the stars seem determined to put their friendship first and the format change ensures that Gabby and Rachel are on their own individual The Bachelorette journeys.
So, what is the new format? What do the new rules mean? Newsweek has everything you need to know about Gabby and Rachel on The Bachelorette 2022.
What Happened on Episode 3 of 'The Bachelorette' 2022?
During episode 3, both Rachel and Gabby were seen enjoying successful one-on-one dates, with Zach and Erich respectively, with each date ending in a rose being offered.
After the individual dates, it was time for a group date that started with a photo shoot. Gabby and Rachel were seen enjoying posing with the guys and having their pictures taken by photographer Franco Lacosta.
The whole group headed to the SoFi Stadium after the photoshoot, where things took a turn for the worse for Gabby as multiple men approached her to tell her that they preferred Rachel.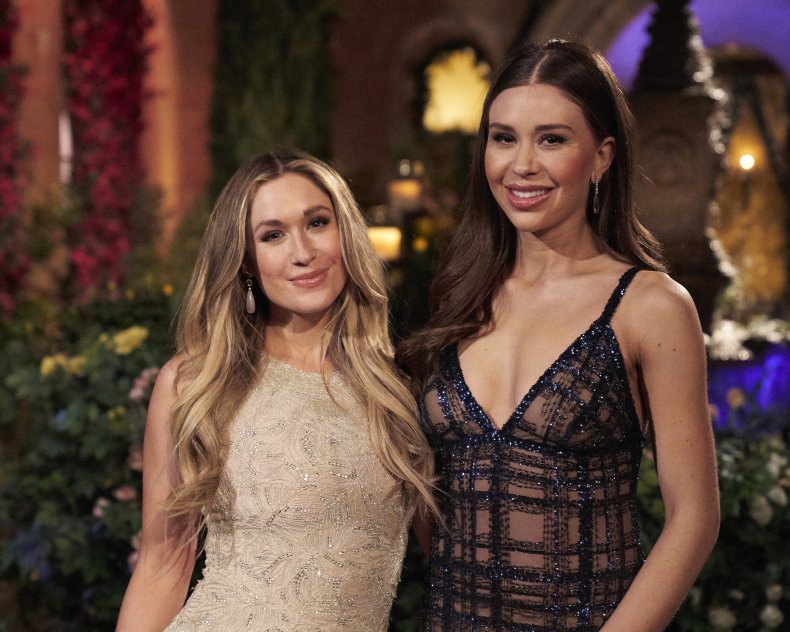 At the end of the group date, Rachel gave a rose to Aven, but Gabby did not give out any as her feelings had been so hurt by the conversations with the contestants. She explained: "Tonight has kind of been hard for me in ways so I feel like I can't give a rose."
After the disastrous group date The Bachelorette host Jesse Palmer explained that there would be a switch-up to how the show had been operating. He said: "Rachel and Gabby realized that this whole thing, it's just not working for them and to be honest, if this thing continues to go down this path, they're not going to find love. So at the end of the day, that journey is over. But that doesn't mean they're just willing to give up."
What Are the New Rules on 'The Bachelorette' 2022?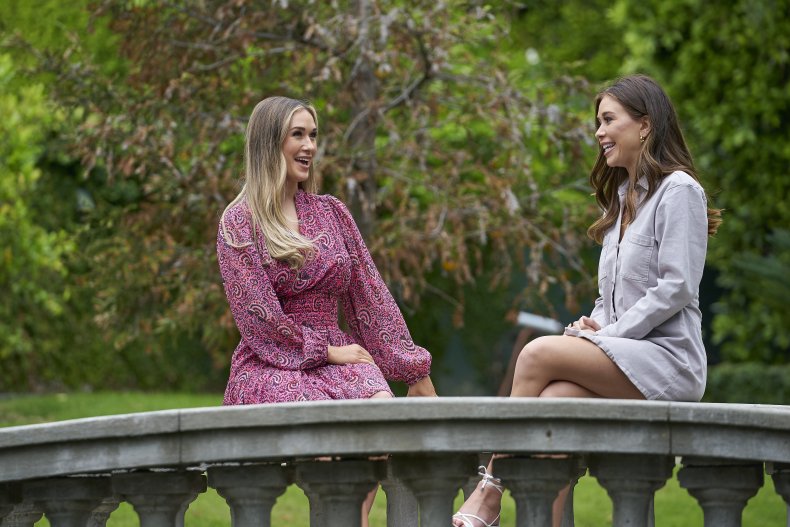 Essentially, the men on The Bachelorette have now had to choose whether they are there for Rachel or for Gabby and can only pursue one for the remainder of the season.
The format change was explained to the men at the rose ceremony, with Gabby telling the contestants: "Some conversations last night were hurtful and [gave] the impetus that we needed to move forward in our two separate journeys."
Logan and Tino were then offered roses by Rachel, while Gabby gave roses to Nate and Johnny. Rachel called on Termayne to give him a rose but it turned out he wanted to pursue his connection with Gabby instead and declined the offer.
Things then took an interesting turn as Termayne was asked to wait and see if Gabby would offer him a rose. If she didn't, Termayne would have to leave. It was also revealed that Rachel would not be able to give the rose that she was intending to give to Termayne to anyone else.
Rachel then successfully gave roses to Tyler, Ethan and Jordan H. but Alec and James (aka Meatball) both declined. Meanwhile, Gabby gave roses to Spencer, Jason, Mario, Kirk, Quincey and Michael.
Rachel and Gabby stepped away from the ceremony, with Rachel saying she felt "humiliated" by her three rejections. "This was supposed to be us taking the power back," she said. "We literally handed it right back to all [of] them by doing this."
Hayden was extended the last rose of the evening by Rachel and it was time to see who was heading home.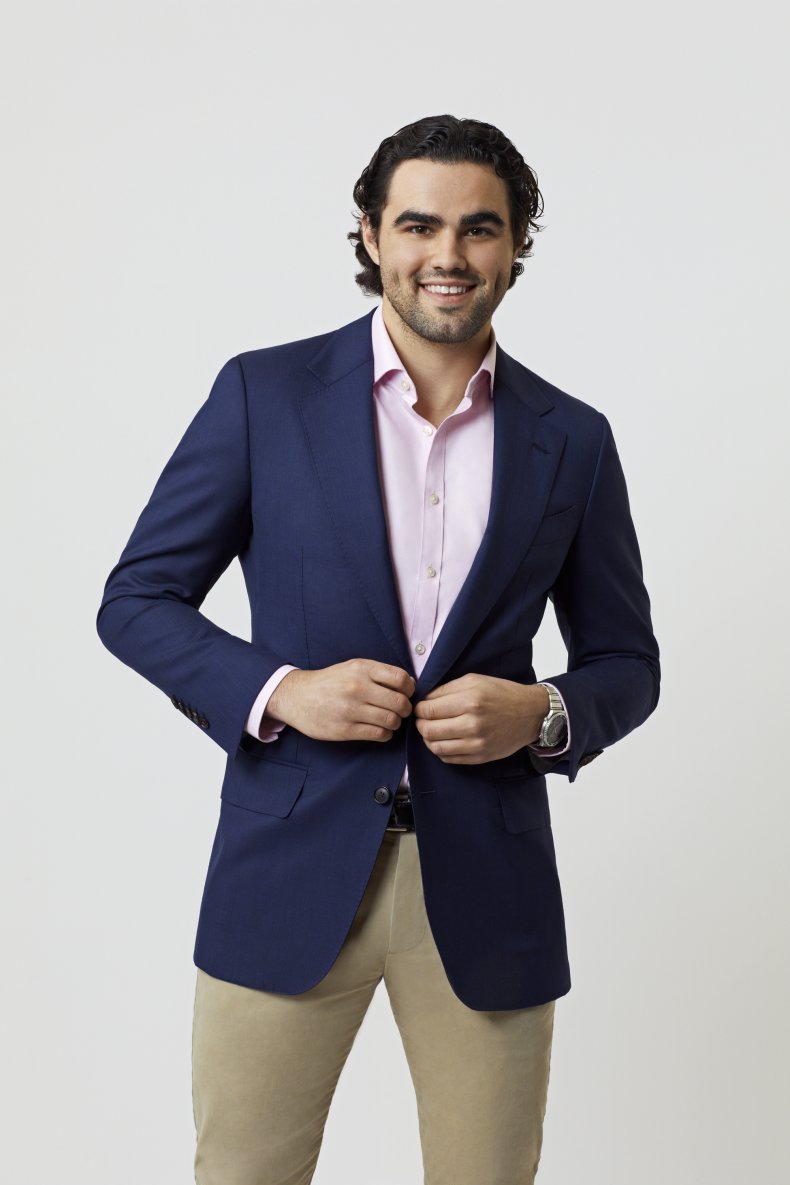 Alec, Termayne and Meatball had rejected Rachel's roses but were not offered one by Gabby, meaning it was time for their Bachelorette journey to end. Jacob, who was not offered a rose by either woman, was also asked to leave.
In a shock twist, Meatball made a last-minute plea to Rachel asking her to consider keeping him in the running. Fans were left with a cliffhanger ending and will need to tune in next week to see if Rachel is prepared to give him another chance.
The Bachelorette continues Mondays at 8/7c on ABC.