'The Bachelorette' 2022: 10 Things You Need to Know About Rachel and Gabby
Rachel Recchia and Gabby Windey are about to make history as the first two women to take part in the same series of The Bachelorette.
Season 19 of the long-running dating show has majorly switched up the game and for the first time ever will see 32 suitors have a choice of two Bachelorettes to try and forge a romantic connection with.
Rachel and Gabby starred together on the last series of The Bachelor and although they walked away from the show without finding love they found friendship in each other: as well as a host of adoring fans
There are a range of contestants on this year's The Bachelorette series, including a magician and a set of twins, but fans are desperate to know more about the leading ladies.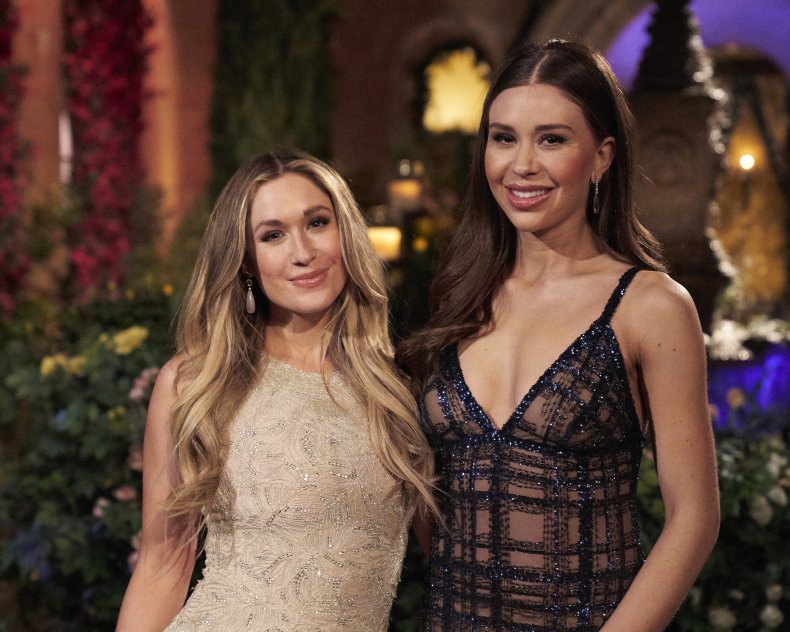 Newsweek has everything you need to know about The Bachelorette 2022 stars Rachel Recchia and Gabby Windey.
How Old Is Rachel Recchia?
Rachel is 26. Her birthday is March 8 and she was born in 1996.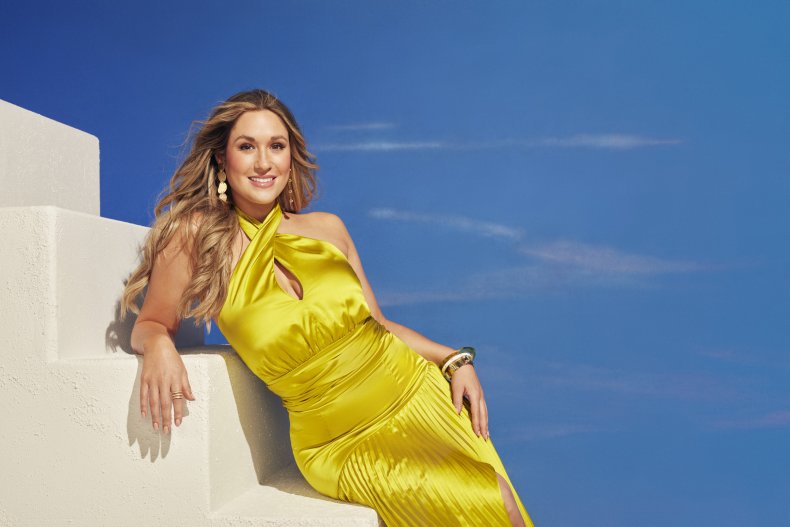 What Is Rachel Recchia's Job?
Rachel is a flight instructor and commercial pilot.
Where Is Rachel Recchia From?
Rachel is from Chicago, Illinois.
What Happened to Rachel Recchia on The Bachelor?
Both Rachel and Gabby made it to the final of The Bachelor season 26, having made romantic connections with Clayton Echard.
But in a controversial twist, Clayton decided to choose neither woman, revealing that his heart belonged to Susie Evans.
Susie had previously left the show after finding out that Clayton had been intimate with both Rachel and Gabby but it wasn't until the finale that Clayton realized he had made the wrong decision, leaving Rachel and Gabby devastated.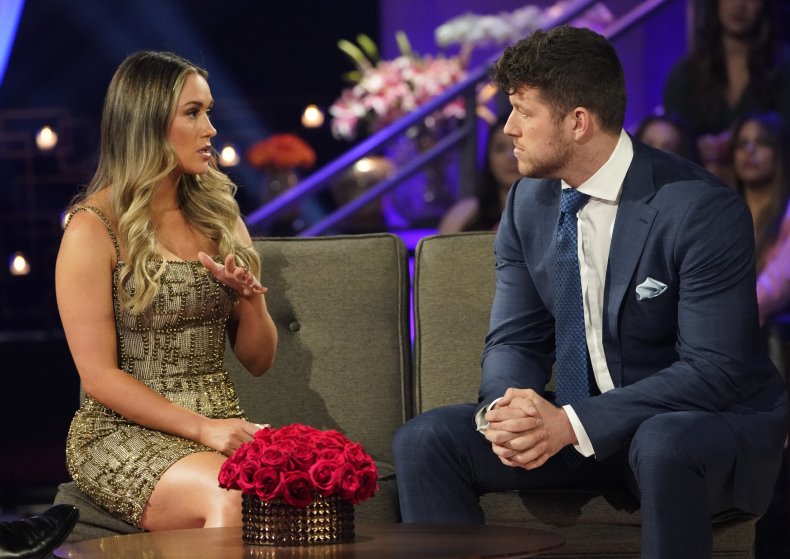 In the finale interview Rachel said she felt "robbed," revealing that she thought it was going to be her Clayton chose at the end.
She also admitted that she did not have feelings for him anymore as, when she watched the show back, she realized that she could never love someone that treated her and Gabby like that.
What Has Rachel Recchia Said About Starring on The Bachelorette?
Speaking about how her and Gabby navigated looking for love in the same group of men, Rachel told PEOPLE: "I think Gabby and I just went into it talking to each other and knowing that throughout everything, we just had to have communication.
"And that really just worked for us throughout the whole thing."
According to her official The Bachelorette profile, Rachel is a looking for someone with a "sense of adventure."
She wants someone "playful, passionate and spontaneous" who is also "nurturing, empathetic and ... respectful in all facets of life — to her, to family and especially to waiters."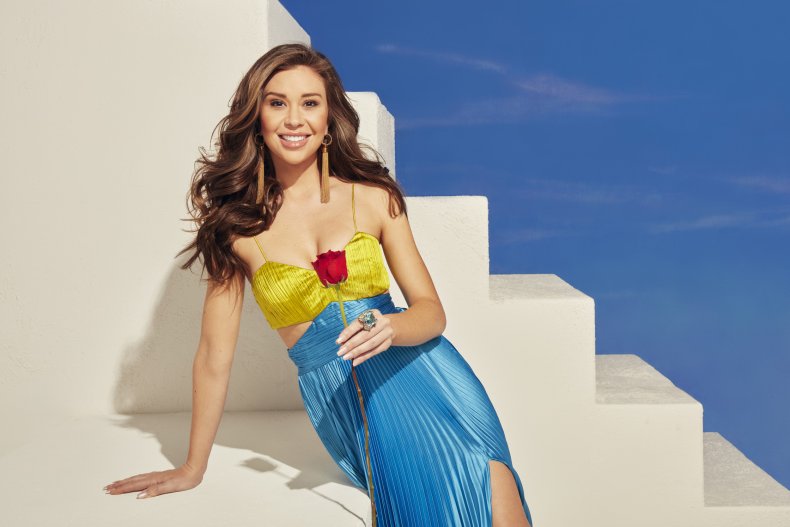 How Old Is Gabby Windey?
Gabby is 31. Her birthday is January 2 and she was born in 1991.
What Is Gabby Windey's Job?
Gabby is a former NFL cheerleader and cheered professionally for the Denver Broncos for five years. Since retiring from cheerleading she has trained and worked as an ICU nurse.
Where Is Gabby Windey From?
Though she is originally from Illinois, Gabby now lives in Denver, Colorado.
What Happened to Gabby Windey on The Bachelor?
Just like Rachel, Gabby made it all the way to final of The Bachelor season 26 and had hopes of being given the final rose.
Following Susie's dramatic exit Gabby also wanted to leave the show but was convinced to stay by Clayton.
Gabby was then left shocked by his decision to ditch both her and Rachel in favour of Susie. In the finale of The Bachelor, Gabby told Clayton that she felt "betrayed" and "hurt".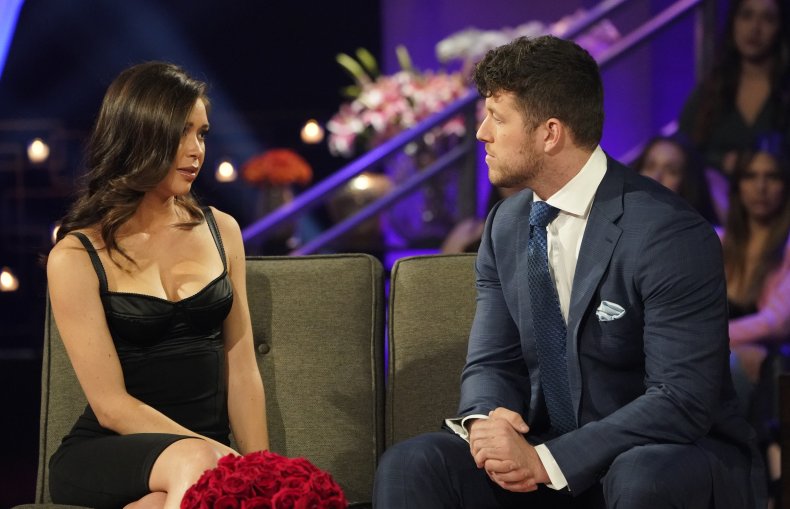 What Has Gabby Windey Said About Starring on The Bachelorette?
Gabby has revealed how her and Rachel refused to let the process of The Bachelorette come between their friendship.
Speaking to PEOPLE, she said: "I think going in, knowing a little bit about it from Clayton's season and stuff, I feel like we both had the attitude to put each other first.
"We know each other the best, our relationship above all is the most important. Plus a man that's worth it isn't going to have us fight over him, nor would we ever compromise our relationship for it."
"It's only natural to be attracted to the same guys, here and there. We're human, but it would never be anything that Rachel and I couldn't figure out on our own, especially always putting our relationship in the forefront of everything," she added.
The Bachelorette premieres Monday, July 11 at 8/7c on ABC.