In the "most controversial" ending in the history of The Bachelor, Clayton's journey to find love has come to an end.
Last night, the final two women—Gabby and Rachel—met Clayton's family, but the only woman on Clayton's mind was Susie. Luckily for him, she has not left Iceland. He revealed that he would risk everything just to speak with Susie once more to get clarity on their stumbling relationship.
Susie agreed to meet with Clayton while having a quick introduction with his family before excusing themselves outside to talk. Susie told him how humiliated she was after their fight. She needed some time to think over if she wanted to give their relationship a second chance.
Clayton told Gabby and Rachel that his heart was with Susie, leading to a group break-up. Gabby shook her head and walked out of the hotel room and back to her own room while Rachel was in tears over Clayton's words. He chased after Gabby causing an argument to break out and Gabby to leave.
Gabby revealed in the live interview with host Jesse Palmer that she had so much love for him and he showed her that he really cared for her during their time together. However, with how it all ended, she felt betrayed and hurt that she was misled on certain aspects of Clayton's side of the story. Gabby wished that Clayton just told her that he told Susie he loved her the most.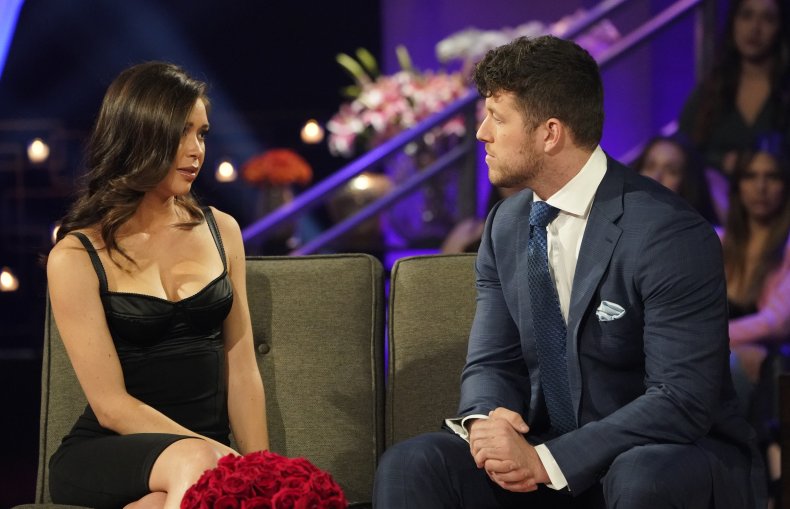 When returning back to the emotional break-up, Rachel slammed Clayton on how he never fought for her and all the things she did for him all for him to let her down.
"I never gave up, I never stopped fighting for you," she cried, not wanting to go home. "He didn't shed a tear."
In the live interview, Rachel said she felt robbed and was hoping that he wouldn't send her home after being blindsided. She revealed that she thought it was going to be her at the end. She also admitted that she did not have feelings for him anymore. When she watched it back, she realized that she could never love someone that treated her and Gabby like that. Once it came to face Clayton, Rachel didn't hold back with how she was feeling and how betrayed she felt, admitting she didn't believe anything Clayton was saying.
Going back to Iceland, Clayton is determined to win over Susie. He picked out the ring that he will hopefully put on Susie's finger. In his speech, he persuaded her with a velvet box with a ring inside to show her how serious he was about their relationship. In a heartbreaking moment, Susie reveals to Clayton that she doesn't have enough love for him to marry him. She will be leaving Iceland alone.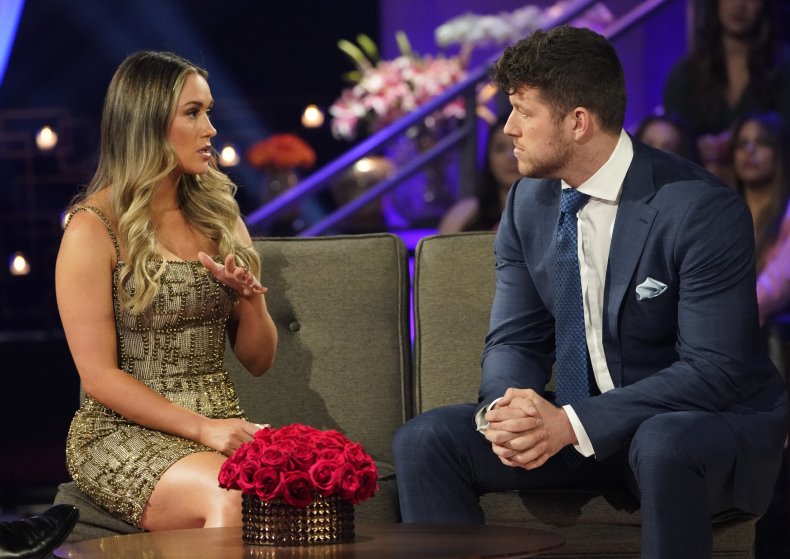 Clayton felt like he failed due to his actions. He revealed that someone reached out to him after his journey had ended—and this mystery woman was Susie. They revealed that they are in a relationship, months after their break-up. They had time to regroup and figured out how to make it work. They admitted that they both love each other and are expecting some backlash for their rekindling relationship. Although no engagement happened, Susie did accept Clayton's final rose.
At the end of the show, it was time to announce the new Bachelorette—but in a twist, both Rachel and Gabby will be next season's Bachelorettes. The cast and crew admitted that it was a tough decision and when they saw how supportive they were of each other in Iceland. For the first time in Bachelorette history, there will be two.
With all the excitement and emotions that this season has brought, Bachelor Nation shared their reactions to the ending.
"'You kept me because you're pride was hurt because Susie left. When I was leaving you didn't like it but now it's okay because it's on your terms.' YES GABBY TELL HIMMMMMM," one user wrote.
"It repulses me that Clayton did all that and still got what he wanted," another Twitter user said.
"And just like that, this entire season was worth it," one wrote, in regards to Gabby and Rachel hugging and happy for one another that they are both bachelorettes.