'The Bachelorette' 2022 Episode 4 Recap: Who Went Home Last Night?
The Bachelorette stars Gabby Windey and Rachel Recchia bid adieu to several more potential love interests during the dramatic fourth episode of the 2022 season.
The new season of the ABC dating show is the first of its kind due to the fact that there are two Bachelorettes looking for love, and last week the two ladies made sure that they were taking control of their own journey by switching up the format.
At the end of Episode 3 it was revealed that the remaining men would have to choose either Gabby or Rachel to pursue for the remainder of the season, whereas previously they were able to date either.
Viewers then saw these new rules come into effect during Episode 4 as Gabby, Rachel and their remaining suitors traveled to Paris, France.
So how did the new format impact Gabby and Rachel's experience? Who did they decided to send home this week?
Newsweek has everything you need to know about Episode 4 of The Bachelorette 2022.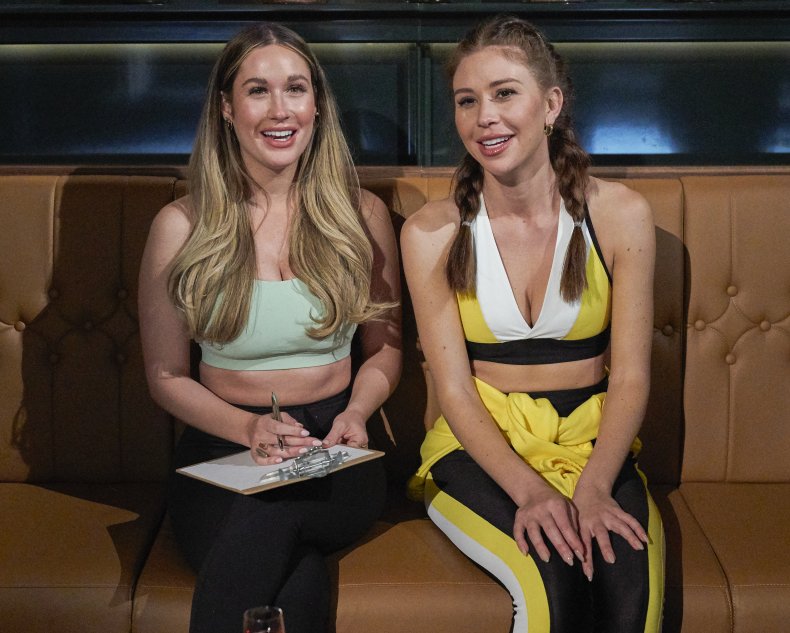 What Happened on The Bachelorette 2022 Episode 4?
Last week's episode of The Bachelorette saw James (a.k.a. Meatball) plead for a second chance with Rachel after being rejected by Gabby, and at the start of this week's instalment viewers saw that he is back in the competition.
With Meatball back in the fold, the men were seen discussing contestant Hayden's comments to Gabby last week, which were a catalyst for the big format change. Hayden had told Gabby she was "rough around the edges," which caused her to get upset.
In Episode 4, Hayden defended himself to his competitors, saying that he only used that term because Gabby did so herself.
He then said: "Well b***h maybe you shouldn't use that f***ing word to describe yourself, then!"
Hayden's comments did not sit well with Meatball, who said: "It's disturbing. It's not how you should treat women at all." Things then went from bad to worse, as Hayden remarked: "I don't see how any guy in here can be like, 'I'm f***ing marrying these girls'."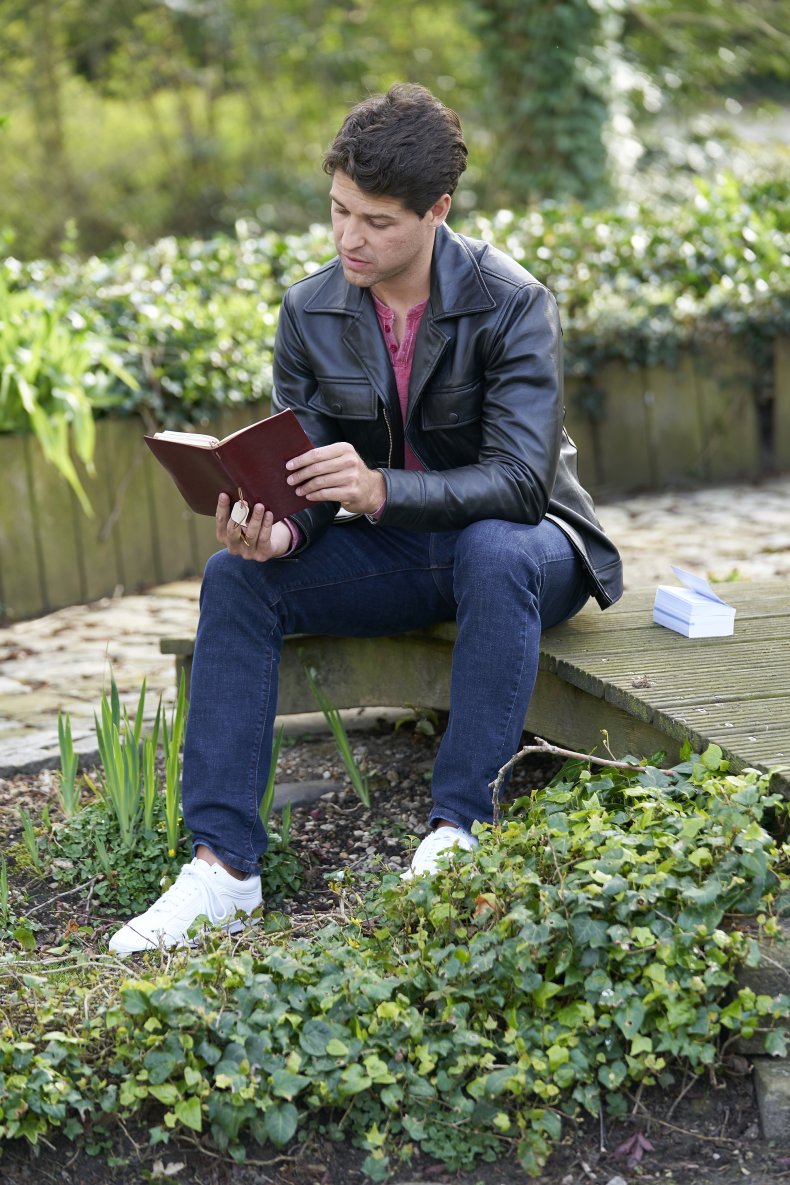 There was no time to dissect Hayden's comments any further as The Bachelorette host Jesse Palmer then appeared and told the guys to pack their bags as they were heading to Paris, famously known as the "City of Love."
While in Paris, Rachel and Gabby wasted no time and both went on successful solo dates with Tino and Jason, respectively, giving them a rose each.
It was then time for the group dates and Gabby's involved her men entering a wrestling ring to take part in savate, a French version of kickboxing. Spencer was eventually crowned the winner and was given a rose. Next, Team Rachel had a group date with a pair of romance experts, with Tyler eventually winning the rose.
During Gabby's group date Rachel and her men watched on as Gabby's suitors battled it out in the ring. Seeing Gabby again seemed to stir something in Logan, despite him choosing to pursue Rachel last week.
He told the cameras: "This is the first time that I've seen Gabby in a while. It definitely brought up some old feelings."
Who Went Home on The Bachelorette 2022 Episode 4?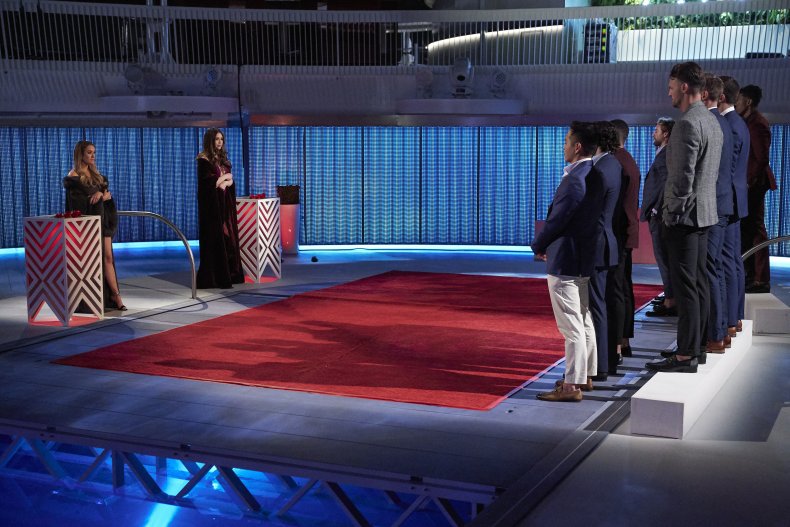 Even before the rose ceremony had begun, one The Bachelorette contestant was sent home by Rachel.
Hayden came under fire for his earlier comments after Meatball decided to tell Rachel about what had been said behind her back. And, understandably, unimpressed Rachel decided to confront Hayden herself, but was met with a swift denial. "I don't speak like that," he said. "That's not my character."
"I just don't believe you," Rachel told him, before asking him to leave. Hayden tried to get back on her good side, telling her he respects her "as a woman," but it was too late and Hayden was sent away.
It was then time for the rose ceremony, where Gabby and Rachel whittled down the cohort of men even more. Gabby gave roses to Spencer, Jason, Nate, Erich, Johnny, Michael, and Mario, while Tino, Tyler, Aven, Meatball, Zach, Ethan, and Logan were given roses by Rachel.
Gabby and Rachel's choices meant that it was time for Jordan, Quincey, and Kirk to leave the competition and head back home.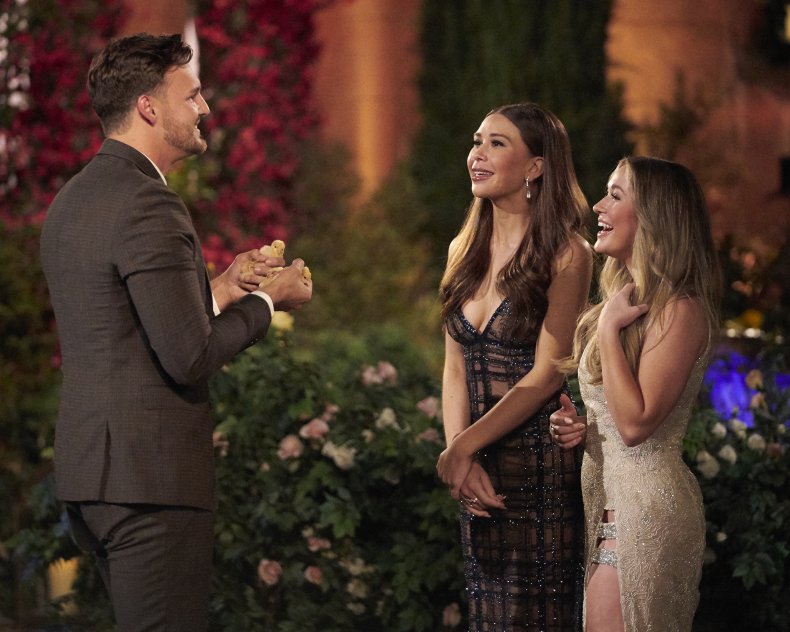 Though Logan is still in the running on Team Rachel, the episode ended with him pondering his decision, saying he feels "selfish" due to his earlier confession that he still had feelings for Gabby.
Last week the ladies told the men that they had to choose only one of them to pursue and that would be who they dedicated their time to for the rest of the show.
This rule change didn't seem to put Logan off, however, as he concluded: "[I would] be a fool not to accept a rose. If it means I get to talk to Gabby, there's still hope. There's still time."
The Bachelorette continues Mondays at 8/7c on ABC.