'The Bachelorette' Season 18: Where is Peter's Pizzeria?
The Bachelorette: Men Tell All did not have Peter's Pizzeria as an official sponsor, but it may as well have. The restaurant owned by former contestant Peter Izzo was much-discussed, and was the subject of many of the arguments on the ABC special.
Peter's great rival Will Urena first accused the man who famously threw his jacket into the pool of only going on The Bachelorette to promote his "pizzapreneur" business. Peter, meanwhile, accused Will of leaving negative reviews of his restaurant online, before staging a stunt that saw Will being served for defamation on the show.
Peter may not have won the heart of Michelle Young this season, but he did get plenty of free publicity for his pizza business. "Peter's Pizzeria" was the top Google search trend after the episode, and Peter got to say many of the catchphrases that he sells on merchandise on his company website.
If the latest episode of The Bachelorette made you want to know more about Peter's Pizzeria, here's where you can find it.
Where is Peter from The Bachelorette's pizzeria?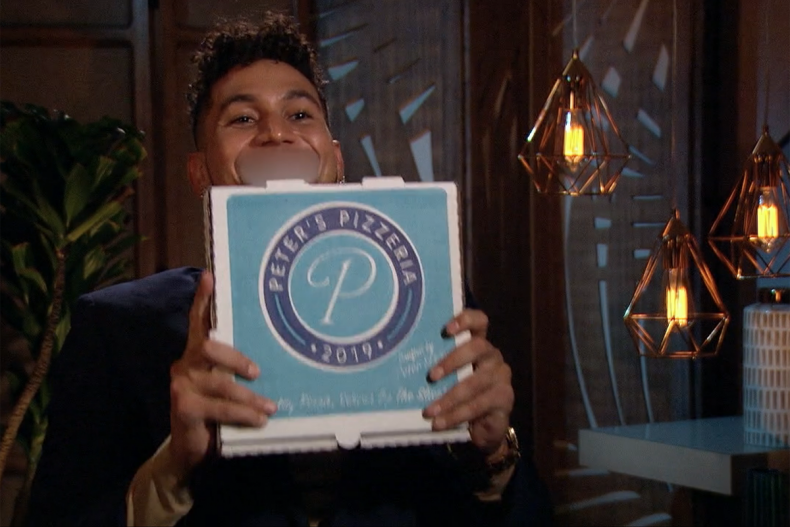 Peter's Pizzeria currently has two locations in Florida. The first is at 101 Monument Ave. in Port St. Joe in north-west FL, and in November 2021 a second location was opened at 897 E Palmetto Park Rd in Boca Raton.
Per Pizza Marketplace, a Pompano Beach branch is set to open in spring 2022. In an interview with that outlet, Peter's business partner (and brother) Bobby Pokora said of the chain's beginning: "After Hurricane Michael, Port St. Joe suffered and we felt compelled to get involved in the community and help bring back its hospitality sector.
"We had always dreamed of starting a family business, and we found that in Peter's Pizzeria. It's doubly exciting that we were able to launch one that paid homage to our family and our roots."
In Men Tell All, Will said of Peter's time on The Bachelorette: "This is the show to find love. If you really wanted to promote your business, you should have went on Shark Tank!"
Though only Peter knows for sure whether he came on the ABC show for the right reasons, he certainly got to say all of his catchphrases. On the Pizza's Pizzeria website, you can now buy t-shirts that say "Saving lives one slice at a time," a phrase he said both on The Bachelorette proper and on the Men Tell All special. He also gave pizza to the cast with the phrase "slice appétit" – another catchphrase Peter has put on a t-shirt.
Per Casey Woods, Peter also had a habit of entering The Bachelorette house by saying "buongiornoooooo" very loudly. This might be a phrase he uses in his everyday life too, as he welcomes guests to his website with the text: "Buongiornoooooo Pizza Loverssssss!"
On The Bachelorette, Peter was shown bad reviews that people had reportedly left about his restaurant that seemed to be from either Will himself or from over-zealous members of Bachelor Nation. One, for example, said the pizza tasted of "pool water"—a clear reference to what Peter did to Will's jacket. However, at time of writing those reviews were not visible on the restaurant's Yelp, Trip Advisor or Facebook pages.
The Bachelorette Season 18 continues Tuesdays at 8 p.m. ET / 7 p.m. CT on ABC.