'The Bachelorette' 2021 Cast: Who Has Been Eliminated—And Who's Still in the Competition
The Bachelorette's 2021 season (or Season 17) is currently airing Mondays on ABC, with Katie Thurston beginning the competition with her choice of 30 men. Over the weeks and across many rose ceremonies, she will slowly bring these down to the one who could be her next husband.
During the first week, Thurston eliminated seven men, including Jeff Caravello, who received much social media attention after he took the bachelorette around the not-quite-clean RV that he lives in.
In the second episode, she tasked 10 contestants with proving they were the greatest lover of all time. She then put the men through their paces on a post-date cocktail party, before having her first one-on-one date with the men she gave her first-impression rose to, in the first episode.
After a classic Bachelorette mud-wrestling contest, Season 17 got its first major drama— and its first major accusation of someone not being there for the "right reasons."
Week three began with a dramatic rose ceremony, after the men ganged up on Karl to tell Katie they believed he was lying to her. After Katie eliminated four more men, the group went on their next set of dates, which included an honesty circle and some ATV driving.
Week four saw the men gang up on another contestant as they told Katie they believed that Thomas may have the wrong reasons for being on the show. This came after he confessed to them he had thought of being the next Bachelor. Katie also eliminated three other contestants during the rose ceremony of that episode, which also saw Blake Moynes join as a contestant.
In week five, Katie eliminated three more suitors after a brutal game of what the show called "Bash Ball" and some romantic alone time with new contestant Blake. Week six, however, ended up even more brutal, with Connor B getting friend-zoned while four other contestants also got eliminated, taking the ABC show to its top seven.
Here's how things stand as of week six on The Bachelorette 2021. This page was be updated as the show continues, so come back every week for the latest.
Eliminated Episode 1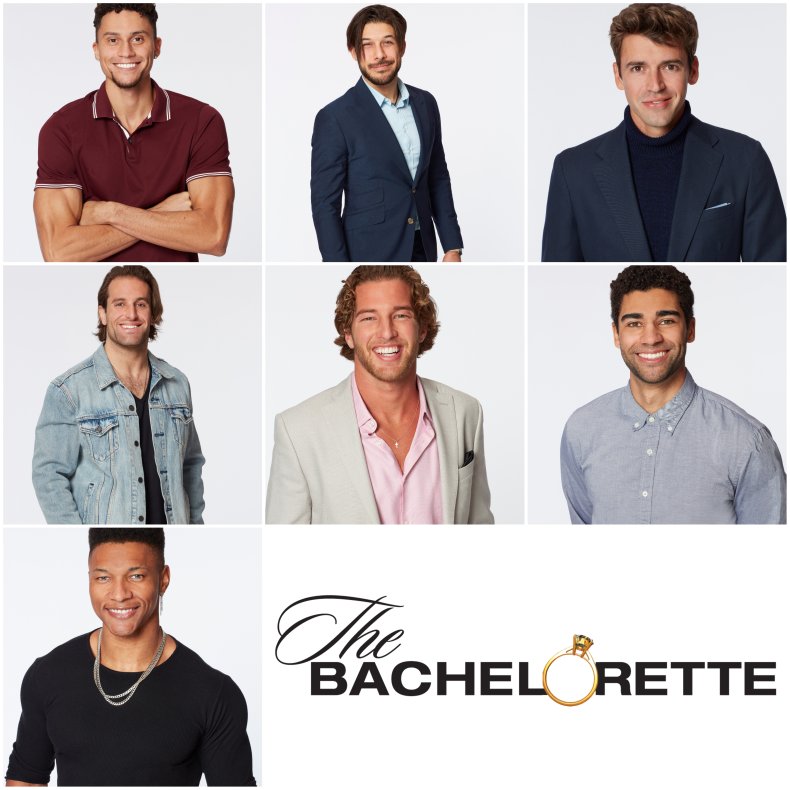 Austin Tinsley, 25, a real estate investor from Mission Viejo, California
Brandon Torres, 26, an auto parts manager from Queens, New York
Gabriel Everett, 35, an entrepreneur from Charlotte, North Carolina
Jeff Caravello, 31, a surgical skin salesman from Jersey City, New Jersey
Landon Goesling, 25, a basketball coach from Dallas, Texas
Marcus Lathan, 30, a real estate broker from Portland, Oregon
Marty Hargrove, 25, a dancer from Reno, Nevada
Eliminated Episode 2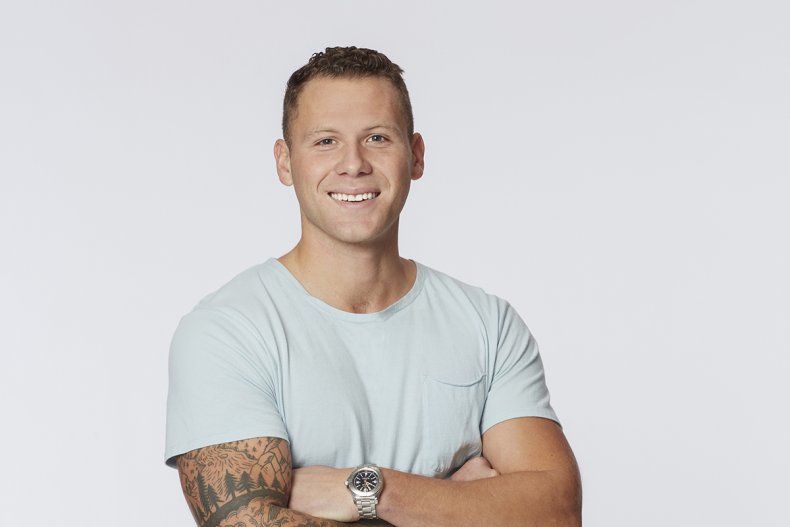 Cody Menk, 27, a zipper sales manager from San Diego, California. Told to go home by Katie after Aaron Clancy tells her that "he really wants to become famous or get on the show for those reasons."
Eliminated Episode 3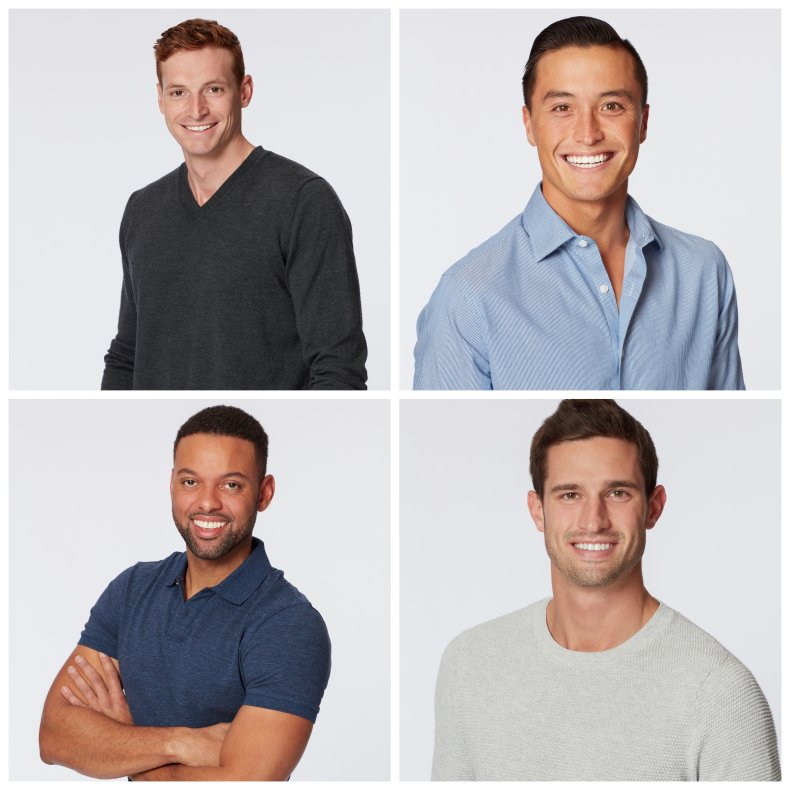 Karl Smith, 34, a motivational speaker from Miami, Florida. Eliminated after Mike Planeta revealed during the rose ceremony that the remaining men had discussed the situation and thought Karl was lying to Katie to make the other men look bad.
Katie also eliminated :
Garrett Schwartz, 29, a software marketing manager from Salinas, California
John Hershey, 27, a bartender from Pacific Beach, California
Kyle Howard, 26, a technical recruiter from Fort Lauderdale, Florida
Eliminated Episode 4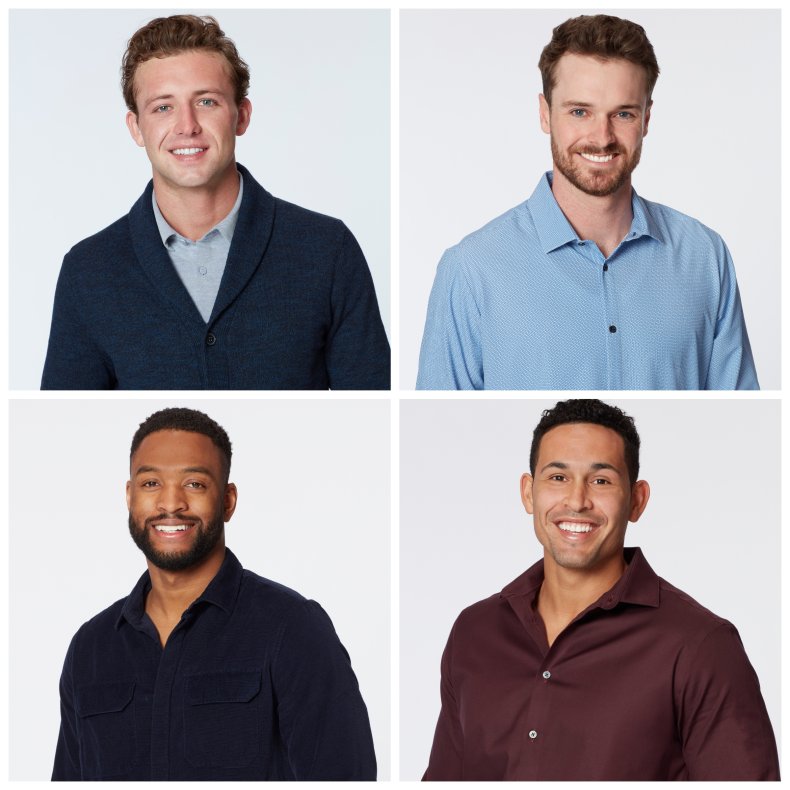 Christian Smith, 26, a real estate agent from Boston, Massachusetts
Conor Costello, 28, a former baseball player from Costa Mesa, California.
David Scott, 27, a technical product specialist from Nashville, Tennessee
Thomas Jacobs, 28, a real estate broker from Poway, California
Eliminated Episode 5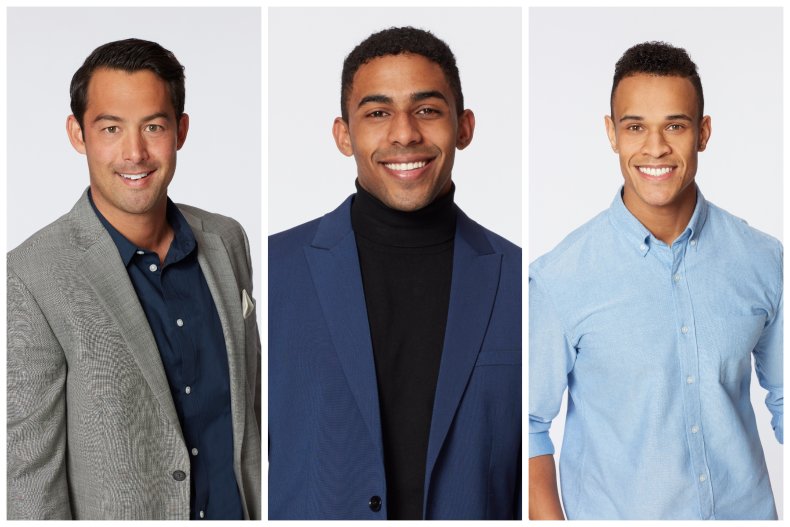 Andrew Milcovich, 31, a deputy district attorney from Newport Beach, California
Josh Tylerbest, 25, an IT consultant from Miami, Florida
Quartney Mixon, 26, a nutrition entrepreneur from Dallas, Texas
Eliminated Episode 6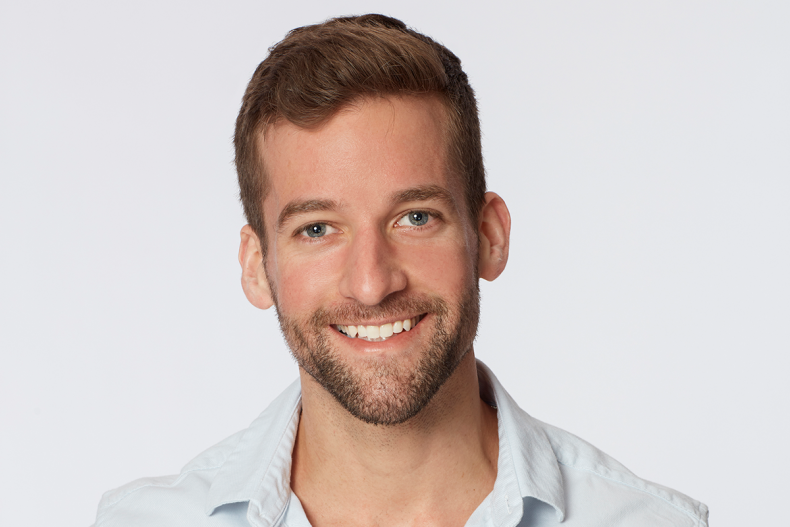 Connor Brennan, 29, a math teacher and musician from Nashville, Tennessee. Despite early sparks with this year's Bachelorette and a few kisses, the singer-songwriter found himself out of tune with Katie. In a teary exchange, Katie revealed she felt no romantic spark when they kissed. Eliminated in the rose ceremony, meanwhile, were: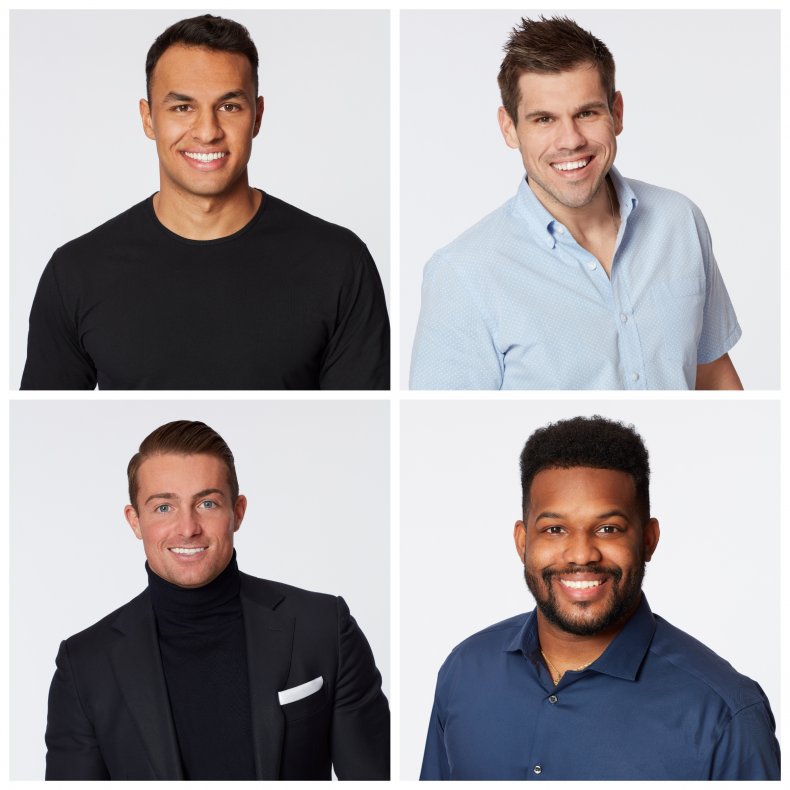 Aaron Clancy, 26, an insurance agent from San Diego, California
Hunter Montgomery, 34, a software strategist from Houston, Texas
James Bonsall, 30, a software salesman from La Jolla, California
Tré Cooper, 26, a software engineer from Covington, Georgia
Still competing (as of July 12)
Andrew Spencer, 26, a pro football player from Vienna, Austria (originally from Waukegan, Illinois)
Blake Moynes, 30, a wildlife manager from Hamilton, Ontario, Canada. Entered this season in week four after coming eighth in the last season of the show
Brendan Scanzano, 26, a firefighter trainee from Toronto, Ontario, Canada
Greg Grippo, 27, a marketing sales representative from Edison, New Jersey. He won the first-impression rose in Week 1.
Justin Glaze, 26, an investment sales consultant from Baltimore, Maryland
Michael Allio, 36, a business owner from Akron, Ohio
Mike Planeta, 31, a gym owner from San Diego, California
The Bachelorette Season 17 airs Mondays at 8 p.m. ET / 7 p.m. CT on ABC. All episodes so far are streaming on Hulu.