Balenciaga Designer's Apology Slammed After Scandal—'Clearly a PR Piece'
The designer behind the controversial Balenciaga ad campaign that involved children and "BDSM" gear has been slammed after his recent apology fell flat.
In late 2022, Balenciaga launched two ad campaigns that provoked fury and indignation from the public. One shoot saw children holding a teddy bear wearing bondage clothing, while another featured unsettling documents in an office setting.
The brand was quick to apologize at the time as it quickly backtracked, offering explanations as to what happened. Photographer Gabriele Galimberti told Newsweek that he had minimal involvement in the teddy photoshoot. He was simply asked to point and shoot.
Artistic director known as Demna has owned up to his role in the ad campaign, and said sorry at the time. "I want to personally apologize for the wrong artistic choice of concept for the gifting campaign with the kids, and I take my responsibility," he said in a statement on December 2, 2022.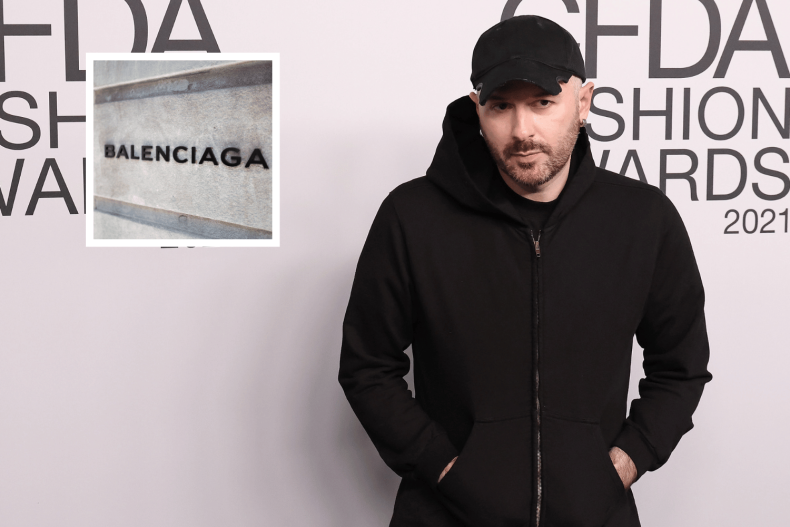 Now Demna has sat down for a long Q&A with Vogue, but the reaction to the article has been overwhelmingly negative online.
He said the intention of the teddy bear's clothing was "referencing punk and DIY culture, absolutely not BDSM." Demna also expressed continued confusion as to how documents relating to a legal act involving child pornography got onto the set of another ad campaign.
The interview was resoundingly criticized by many online.
Fashion journalist and author Amy Odell was skeptical about the timing of the article. "I believe what he's saying but this story just seems timed to make sure the upcoming Balenciaga fashion show goes off OK. Why didn't he say all this stuff sooner??" Odell wrote on Twitter.
"Listen, Demna's tone is humbled and resigned," wrote Alexandra Hildreth under the username @guyfierisuprfan on Twitter. "It's clearly a PR piece that doesn't tell us anything we don't know." Another Twitter user, Jo King @FreeWorldPe0ple, slammed the interview as "a bunch of bs."
Others online noticed a discrepancy in Vogue's reporting. "Why is there no byline on that Demna interview?" asked fashion editor Mario Abad.
He wasn't the only one to question why no journalist had attached their name to the article. "This was only ever going to be in Vogue and [...] frankly I wouldn't want my byline on this either, considering the internet's reaction to everything Balenciaga," writer Tyler McCall tweeted.
Journalist Elizabeth Paton agreed that it was safer for the unnamed journalist to keep their name off the Vogue article. "Maybe [because] the writer didn't want to get viciously trolled for days/doxxed which is a genuine risk when writing on this story."
Writer Jack Riewe was more damning in his assessment of the interview with the artistic designer. "[Too long, didn't read]; Demna says sorry a lot and lies a couple of times," he tweeted.
After the backlash against the ad campaign, Balenciaga started legal proceedings against North Six, the production company behind the Spring 23 campaign that featured court documents relating to child pornography laws.