Bar Patrons Repeatedly Punch Staff Member After Being Told to Leave For Not Wearing Masks
A security guard was repeatedly punched in the face during an altercation with a group of men who were asked to leave a bar for refusing to wear masks, according to local media.
The 18-year-old staff member was attacked by patrons of Round One bar in Lincoln, Nebraska, after they reportedly refused to use face coverings.
The group was asked to leave the bar several times for failing to follow an indoor mask mandate imposed by the county in July, the Lincoln Journal Star said.
When the security guard followed them into the bathroom, one member of the group allegedly punched him in the face several times and stole his work badge before leaving.
Police are treating the incident, which took place on Friday 11 September at 10.30pm, as a robbery.
Luke Bonkiewicz, of the Lincoln Police Department, said in a statement staff at the bar "advised that several individuals had been causing a disturbance in the establishment and had been told to leave several times prior to this incident".
The statement continued: "The victim explained he asked one of the individuals to wear a face mask and then followed him into the restroom.
"One of the other individuals then punched the victim in the face and shoved him into a sink, causing pain and discomfort to his face and left hip.
"The suspect stole his security badge and the individuals then fled the scene.
"Officers processed the scene for digital and forensic evidence, and officers are currently conducting follow-up to identify the suspects."
The Round One bar have been contacted for comment.
Lincoln, Nebraska's state capital, followed many other local and state authorities over the summer in imposing a law requiring those aged 5 or older to wear a face covering while indoors.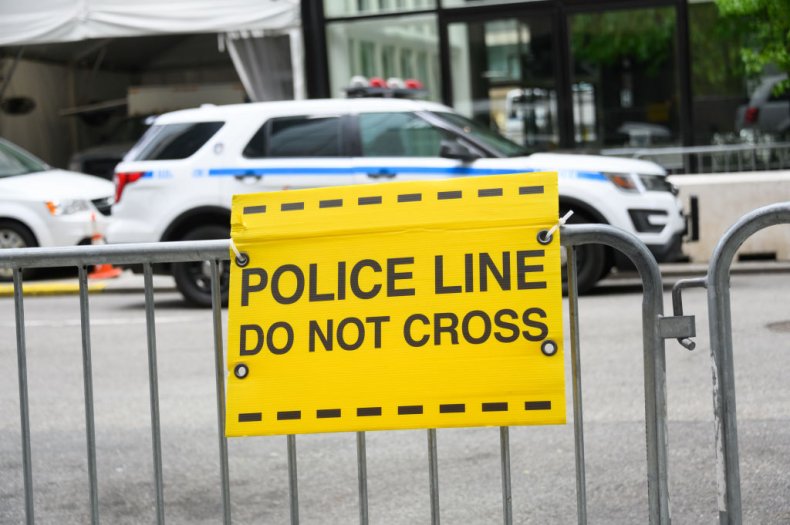 The report of Friday's attack in Nebraska comes after police were called to deal with a similar incident in San Diego earlier in September after a group of bar-goers were challenged over their refusal to wear masks.
Tony Aversa, manager of the 710 Beach Club bar, said he was pushed and punched by one customer after requesting he wear a mask.
Mr Aversa told NBC7: "He claimed our security guard had been rude, and I said, 'I'd be happy to talk to you about it, I just need you to put a mask on, you're literally within inches of my face.'"
Mr Aversa said a fight ensued involving another member of the group, before he was punched. "It felt like getting hit by a brick. I felt my nose pop out of place," he said.
A GoFundMe page set up on the bar manager's behalf said he had suffered a "broken nose/sinus cavity" and faced "a long road to recovery ahead". The post added: "This is the face of our 'frontline' workers fighting this battle."
A study by the Pew Research Center suggests compliance with mask wearing mandates in the U.S. is high—and growing.
More than eight in 10 adults (85 percent) reported wearing face masks all or most of the time while visiting shops and other businesses in August. That is up from 65 percent of respondents who said they regularly wore masks in a June survey.