Barack Obama HBO Doc: How To Watch 'In Pursuit of a More Perfect Union' Online for Free
Obama: In Pursuit of a More Perfect Union sees HBO explore the eight-year presidency of Barack Obama in a three-part documentary series this August.
The documentary tells the story of Obama from his childhood to his time in the White House and through to his vision for the future, with contributions with co-workers and commentators like David Axelrod, Ta-Nehisi Coates and the Reverend Al Sharpton. Here's how you can watch the documentary on streaming services.
How to watch the HBO Obama documentary online
The three episodes of Obama: In Pursuit of a More Perfect Union are airing across three nights, from August 3 to August 5. Each will air on HBO at 9 p.m. ET / 8 p.m. CT.
As an HBO exclusive, the documentary is set to air on the streaming service affiliated with HBO, HBO Max.
While previous HBO shows have come to HBO Max the day after they air on TV, per the streamer's guide to what it has coming this month, episodes are set to drop on HBO Max the same day they air on the network.
This means Episode 1 will be available to watch online on August 3, Episode 2 on August 4 and Episode 3 on August 5.
The fact that the show is on HBO Max makes it harder to watch the series online for free. This is because the streamer got rid of its free trial around the same time it started airing blockbusters like Wonder Woman 1984, Space Jam: A New Legacy and The Conjuring: The Devil Made Me Do It at the same time they are airing in theaters.
However, there is a way to watch HBO Max online for free and get to watch the Obama documentary and everything else on the streamer for free. Hulu subscribers are able to get a week's free HBO Max by signing up to it via Hulu's add-ons page.
Not all HBO Max show and movies, however, show up via Hulu. In order to watch the full range of HBO Max content during this free trial, users have to go to the HBO Max page, click the "sign in with a provider option and log in with their Hulu details.
For users who do not have a Hulu account, HBO Max costs $14.99 per month, or subscribers can $30 a year by purchasing an annual subscription at $149.99.
What to expect from the HBO Obama doc
The synopsis for the series, which is made up of three 100-minute episodes, reads: "[The documentary] chronicles the personal and political journey of President Barack Obama, as the country grapples with its racial history.
"Weaving together conversations with colleagues, friends and critics, and interspersed with his own speeches and news interviews, the series begins with Obama's childhood and takes us through his perspective as the son of a white mother from Kansas and an African father, his spiritual formation by a generation of Black leaders, and his hopes for a more inclusive America. "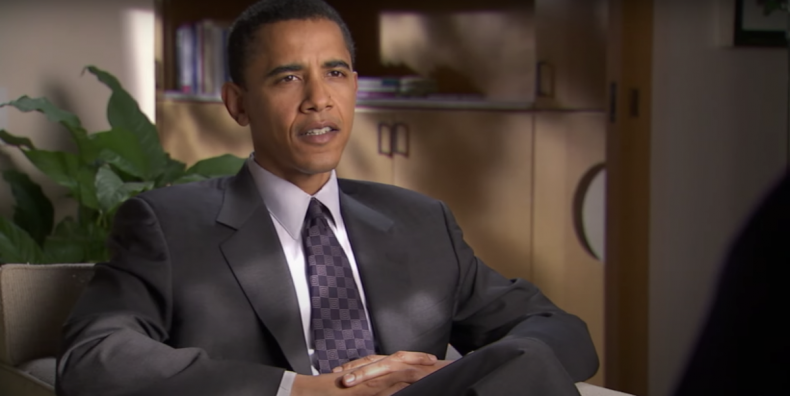 Among those interviewed in the series are the late Representative John Lewis, New Yorker editor David Remnick, one-time presidential candidate Jesse Jackson, White House employees Valerie Jarrett and Jon Favreau, plus actor Keegan Michael Key, who played Obama's "anger translator" in a Key and Peele sketch and during the White House Correspondents Dinner.