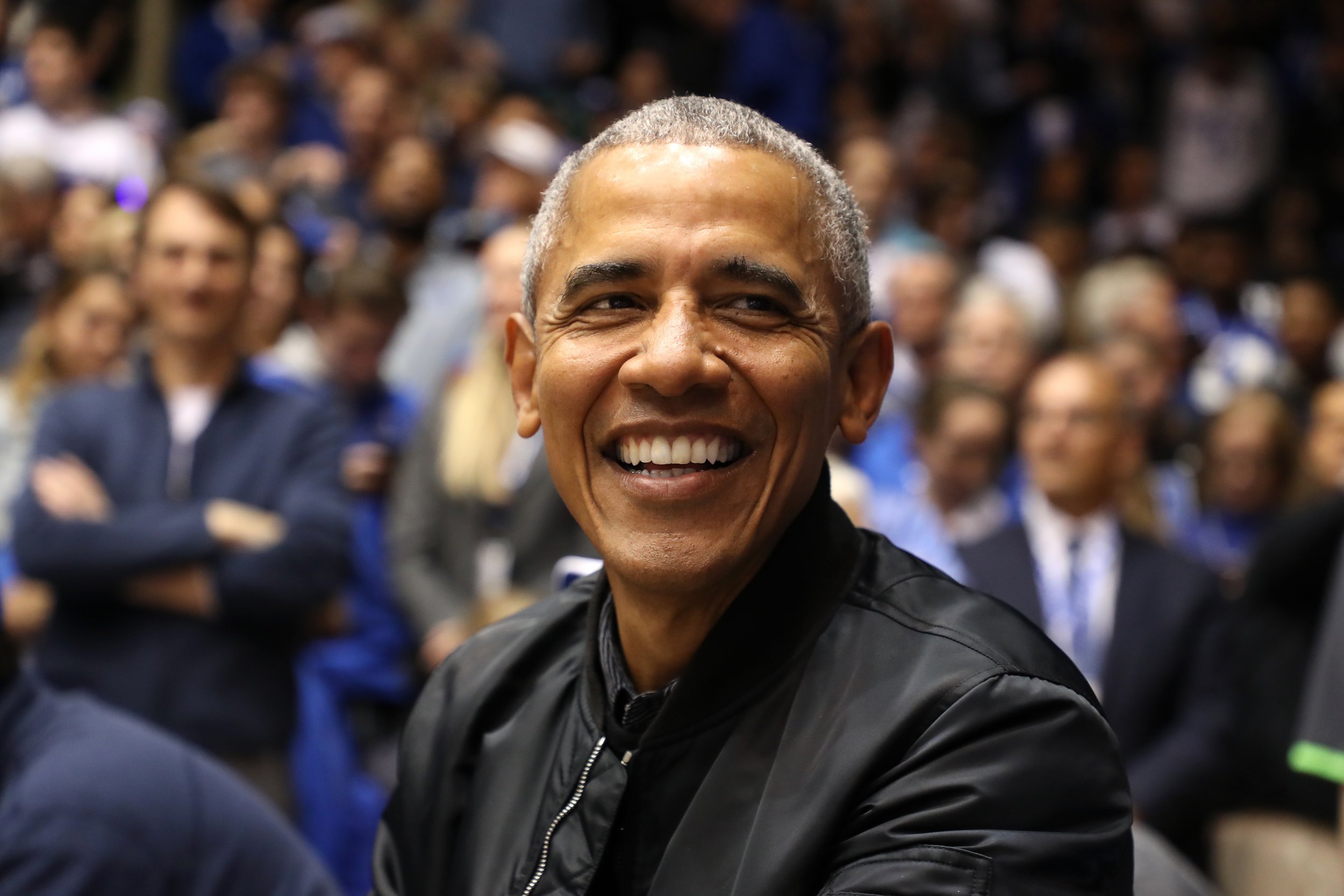 It is that time of the year again. March Madness officially got underway on Tuesday, and virtually everyone, from hardcore basketball fanatics to people who have less than a passing interest in the sport, is busy filling brackets ahead of the first round games on Thursday.
Plenty of celebrities take a punt each year at picking the winner of the NCAA Tournament, including news anchors, former NBA stars, Super Bowl winners and movie stars. But this year, there is glaring omission when it comes to celebrity brackets. Former President Barack Obama has yet to fill one.
Obama first shared his picks in 2009 and has carried on the tradition ever since.
Known being a huge basketball fan, Obama is largely expected to continue the tradition and make his picks for the 2019 tournament public at some stage. However, if the former president has filled out a bracket, he has not disclosed it so far, and basketball fans on social media are beginning to wonder whether he ever will.
On Twitter, users joked they couldn't fill their own brackets until Obama had done his. While copying someone else's bracket is a big no-no, there's method in following the former president's tips.
In 2009, when Obama first made his bracket public, he correctly predicted North Carolina would go all the way to the title. The Tar Heels didn't let him down, beating Michigan State 89-72 in the final to secure what was at the time their fifth NCAA title.
In 2017, Obama was on the money again, as he again backed North Carolina to triumph. The Tar Heels did just that, defeating Gonzaga 71-65 in the final.
A strike rate of two national champions in nine years is impressive enough, but it appears the former president has also an eye for potential upsets in the early stages of the tournament.
Having correctly predicted Syracuse would beat Arizona State in the First Four last year, Obama then picked No. 11 seed Loyola-Chicago to beat No. 4 seed Miami in the first round.
The Ramblers prevailed 64-62 and embarked on a fairytale run that took them all the way to the Final Four, before they lost to Michigan in the semifinals.
Obama also picked Villanova to reach the Final Four, alongside Virginia, North Carolina and Michigan State, whom he had down as tournament winner.
None of the latter three went that far, but Villanova won the tournament, so it's probably worth following Obama's tips if he ever fills a bracket this year.
About the writer
Dan Cancian is currently a reporter for Newsweek based in London, England. Prior to joining Newsweek in January 2018, he was a news and business reporter at International Business Times UK. Dan has also written for The Guardian and The Observer.