Barack Obama Tells Prince Harry How He Felt Handing Presidency to Donald Trump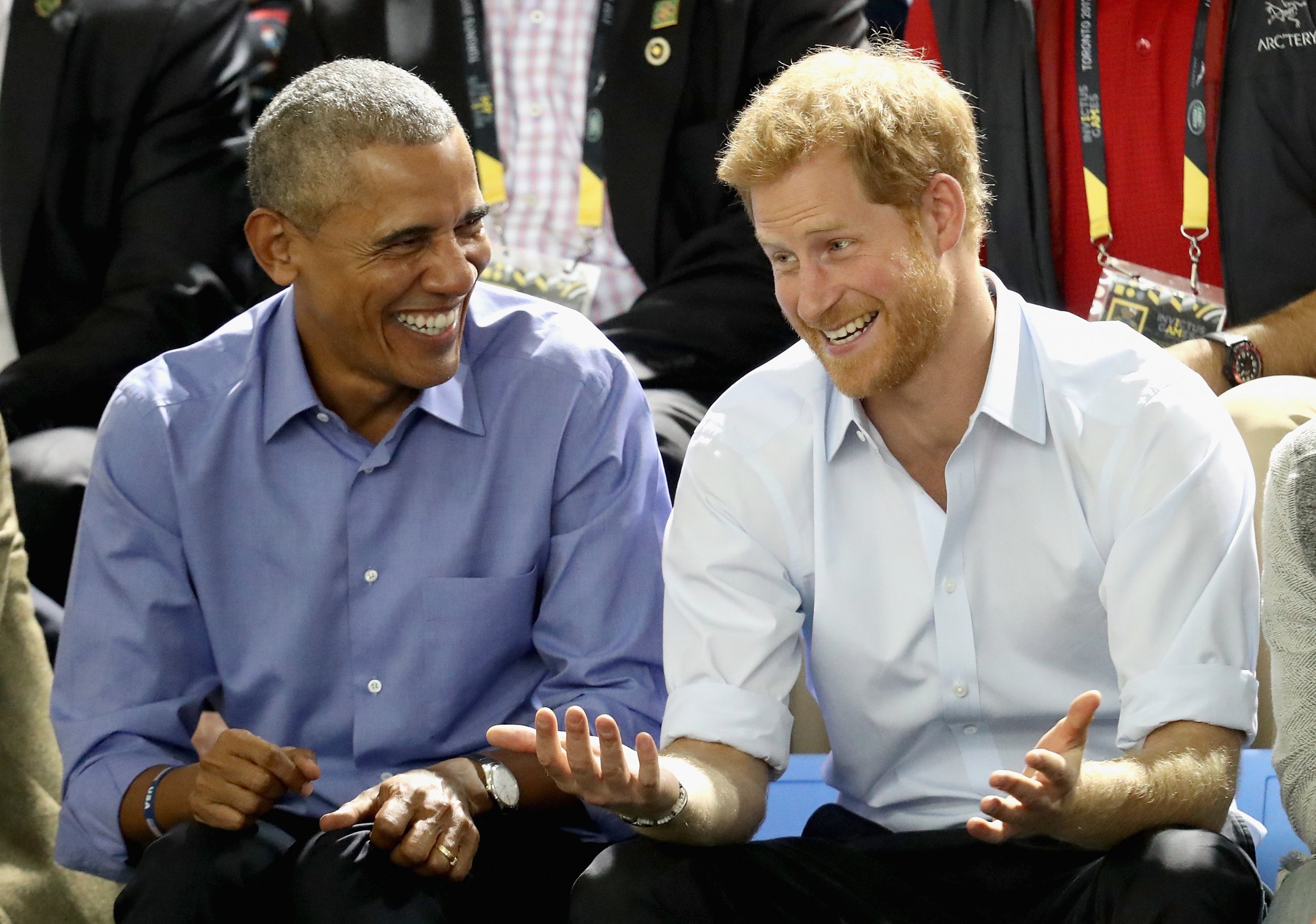 Former President Barack Obama has said in an interview with Prince Harry that he experienced mixed emotions leaving the White House in January this year as he handed over the office to President Donald Trump.
Obama made the comments in an interview with the British royal in a special edition of the BBC's Today program. The former Democratic president answered questions on a wide range of topics, including whether he enjoyed the TV series Suits, in which Prince Harry's new fiancée Meghan Markle stars.
Related: Trump administration tried to stop abortion for 17-year-old rape victim, breaking with Obama and Bush policy
The interview also touched on how Obama found the transition of power after eight years in office, including some veiled references to how he has viewed the work of his successor Donald Trump.
Obama said that while he felt pleased at the end of the job, his response was "mixed, with all the work that was still undone."
Obama said he had "concerns about how the country moves forward but, you know, overall there was serenity there."
In his most explicit reference to Trump, whom Obama never mentioned by name, the former president said he believed individuals in power should be careful when posting on social media. Obama said the technology was "corroding civil discourse."
"All of us in leadership have to find ways in which we can recreate a common space on the internet," the former president said.
"One of the dangers of the internet is that people can have entirely different realities, they can be just cocooned in information that reinforces their current biases," he added.
The conversation between Harry and Obama took place in September, when the pair attended the Invictus Games in Toronto. The event for wounded or injured armed service personnel was created by the prince, who served in the British army.
According to reports at the time, Obama quizzed Harry on his relationship with Meghan Markle, to whom the prince proposed earlier this month.
Obama's close bond with the prince and the upcoming royal wedding, scheduled to be held on May 19 next year, has been the focus of speculation. British newspaper The Sun reported the U.K. government had urged Harry not to invite the Obamas to the wedding, in case it angered President Trump.
Speaking to the BBC, Harry ducked the question over whether the former first family would be invited. "I don't know about that," Harry said. "We haven't put the invites or the guest list together. Who knows whether they are going to be invited or not. I wouldn't want to ruin that surprise," he said.