Barriers to Health Care for Hispanics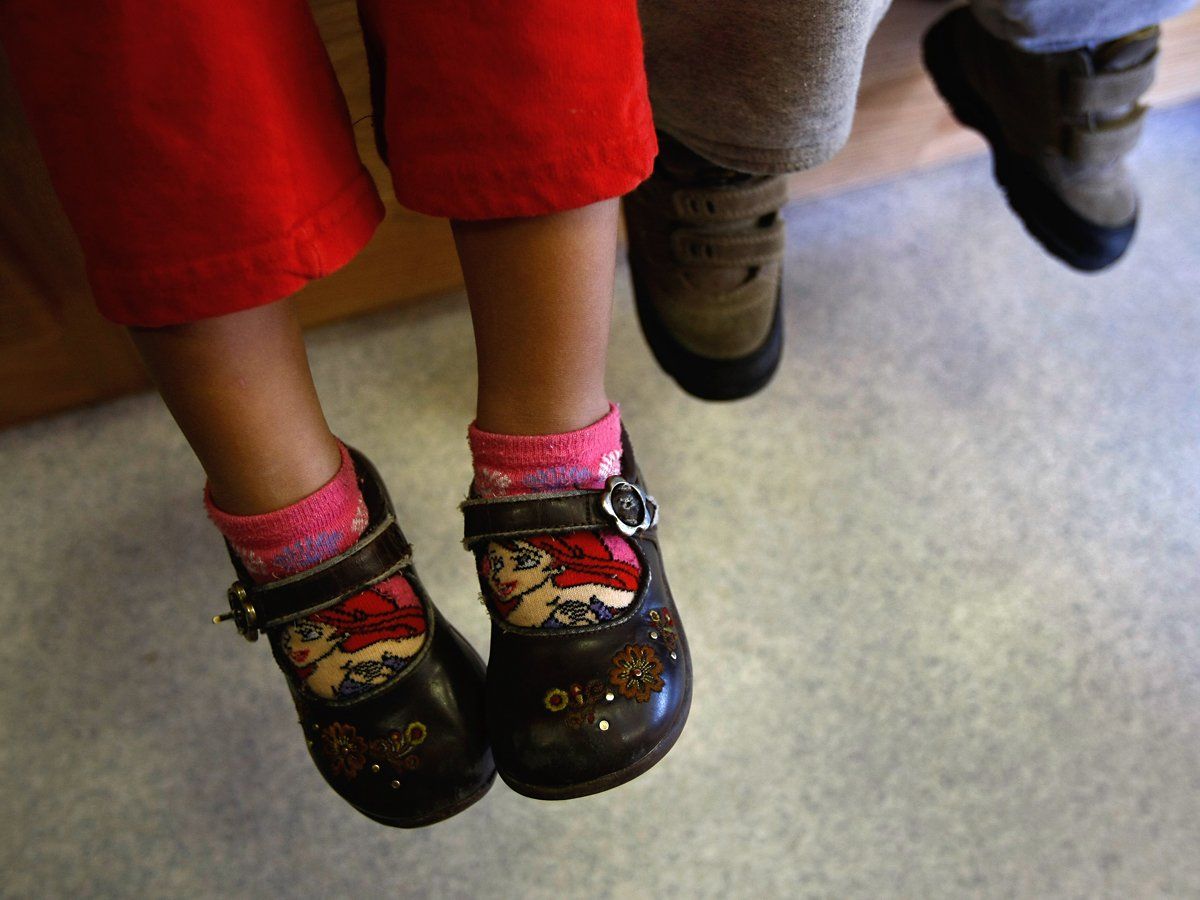 During her first semester at college at the University of North Carolina at Greensboro, in 2006, Georgina Uresti-Mandanado began having strange rashes and chest pains and feeling dizzy. But she put off seeing a doctor because she did not have health insurance—in fact, she had never had health coverage. Her mother's jobs as a farm laborer, poultry processor, and construction worker never provided insurance for her kids. Uresti-Mandanado, the granddaughter of Mexican immigrants, says that when she was growing up, "I only went to the doctor when I was really sick and my grandma's home remedies wouldn't fix it." But by winter break of her freshman year, she decided she needed to see a doctor. She waited until she was visiting her family in the Mexican city of San Luis Potosí, because it was cheaper to visit the doctor there. The blood tests came back with bad news: lupus.
Uresti-Mandanado's story—her inability to pay for care and her reluctance to seek it out until seriously ill—is a common one in Hispanic communities. While millions of Americans of all backgrounds face the problem of being unable to access care because of a lack of insurance or inadequate coverage, Latinos are far more likely than people in other racial and ethnic groups to be unable to afford or get care when they need it. The recently passed health-care-reform law will help ease that disparity through measures to make insurance available to the low-income uninsured, a population that is disproportionately Latino. But the 8 percent of U.S. residents that the Congressional Budget Office estimates will remain uninsured once health reform is implemented will still be disproportionately Latino, largely because the bill limits insurance options for new immigrants, both legal and illegal..
According to numbers from the Kaiser Family Foundation, Hispanics make up one in seven Americans, but nearly half the country's non-elderly uninsured; the advocacy group the National Council of La Raza claims that Hispanics make up one third of the country's roughly 47 million uninsured. This is in part because Hispanics are more likely to work in low-wage jobs or for small businesses that do not offer health benefits. But the gap between Latinos and other groups suggests that forces other than purely economic ones may be at work: Latinos are 50 percent more likely to be uninsured than African-Americans, a population that actually has slightly lower median incomes. (Hispanics are almost three times as likely to be uninsured as non-Hispanic whites, who earn much more on average, according to census data.) The disparity among children is even greater, with uninsurance rates among Hispanic kids almost twice those among African-American kids, according to the Kaiser Family Foundation.
A third of Latinos under 65 who have insurance rely on the federal program Medicaid, which primarily covers low-income children and some groups of adults, depending on the state. (Medicaid will be available to low-income adults without children under the new federal health law.) The high uninsurance rate among Latinos may partly be explained by the fact that legal immigrants can enroll in the program only after they have been in the country for five years, and undocumented immigrants are barred from government insurance programs altogether. (Seventy-six percent of undocumented immigrants are from Latin America, according to the Pew Hispanic Center.)
However, says Dr. Elena Rios, president of the National Hispanic Medical Association, "Hispanics [often] don't enroll" in either private or public insurance, even if it is available to them. For those who have access to insurance through their employers, this may be because they still cannot afford their share of the premiums. Those eligible for public programs may not know how to enroll. They also are often afraid to participate in a government program.
"The thing that affects a lot in the Latino community is fear," explains Dr. Gonzalo Paz-Soldan, medical director of the Arlington Pediatric Center in northern Virginia. He points out that there is a large number of Latino children who qualify for Medicaid but who aren't enrolled, possibly because undocumented parents may be scared to enroll their children, even if those children were born in the U.S. and are citizens. "There's a fear of accessing any kind of government program or anything that feels like a government program," he says, "because there's a prevailing feeling in the community that it's going to have a negative impact on the family and the child's immigration status." Even legal permanent residents may be afraid to enroll their children, says Paz-Soldan, out of concern that it will be viewed as taking "some kind of welfare," he says, and be held against them when they apply for citizenship.
Though lack of insurance is probably the largest thing keeping Latinos from getting medical care, Paz-Soldan says, low-income Latinos face the same impediments that prevent all low-income people from accessing care. Those who have coverage or are able to get care at a community health center sometimes may not be able to use those resources because they do not have transportation or they work multiple jobs and can't get time off to go to the doctor. And a confounding factor may also be the lower availability of medical services in low-income neighborhoods. (The government runs two programs—the community health centers program and the National Health Service Corps—in order to ensure services reach low-income areas. These programs face much greater demand than they can meet, and they are being expanded because the government still believes there aren't enough services in these communities.) .
Paz-Soldan recalls one child diagnosed at his clinic with autism. It was next to impossible to get the boy an appointment with a specialist because he was uninsured. After much searching, the clinic managed to persuade a charity program at the University of Virginia Medical Center to see him—at the university's clinic in Charlottesville, 95 miles away. Because the boy's parents did not have a car, a member of the Arlington Pediatric Center's staff volunteered to drive the family to his appointment. The boy was lucky that the staff of the pediatric center was committed enough to go to such great lengths. But not everyone who needs care can count on being so fortunate.
For newer immigrants, of course, language is another major factor that can stand in the way of treatment. Though there is a federal requirement that virtually all hospitals provide interpreters for non–English speakers, clinic workers and health experts say that interpreters are often in short supply, if available at all, and many patients who lack English proficiency leave medical appointments without understanding doctors' instructions. In one case, Paz-Soldan's clinic saw an infant who had been hospitalized for several weeks after birth, yet no one at the hospital had communicated to the mother that the child had Down syndrome or explained the significance of the diagnosis.
For Uresti-Mandanado, the story had a happier ending: her symptoms went away on their own, and she has not yet required treatment. But the problems her story illustrates are very real. The insecurity created by financial, linguistic, or logistical barriers to care mean that many Latinos may be at risk of not being able to get treatment when they need it. This places their individual health in jeopardy, and the increased risk of serious illness makes their family's financial situation even more uncertain. That's why health-care reform comes as a great relief to many Hispanic health advocates. Apart from the fact that under the new law, Medicaid will be opened to many more low-income people, subsidies will help make it possible for those who can't currently afford insurance to purchase coverage if they do not get it from their employers.
The legislation, however, does contain some provisions that concern Latino-rights advocates. There are proof-of-citizenship requirements that even native-born Americans may have difficulty meeting because they do not have their original birth certificates or other documentation. Legal immigrants will still be barred from enrolling in Medicaid until they have been in the country for five years, and undocumented immigrants will be unable to purchase insurance through the newly created exchanges, even as individuals. While they regard health reform as a significant step forward, advocates worry that these measures will mean that Latinos and immigrants from outside Latin America will account for a large portion of Americans who will remain uninsured after the law goes into effect.
Still, advocates say it's a good start. The National Hispanic Medical Association's Rios says, "We're the ones who get the most out of this."
Feder is a freelance journalist based in Washington and a research scientist at the George Washington School of Public Health.
Read this story in Spanish
More on Hispanics, Health Care and the Great American Divide
Black Market M.D.s
For Hispanics, One Size Does Not Fit All
Complete Coverage