Hispanic Doctor Shortage: A Community in Need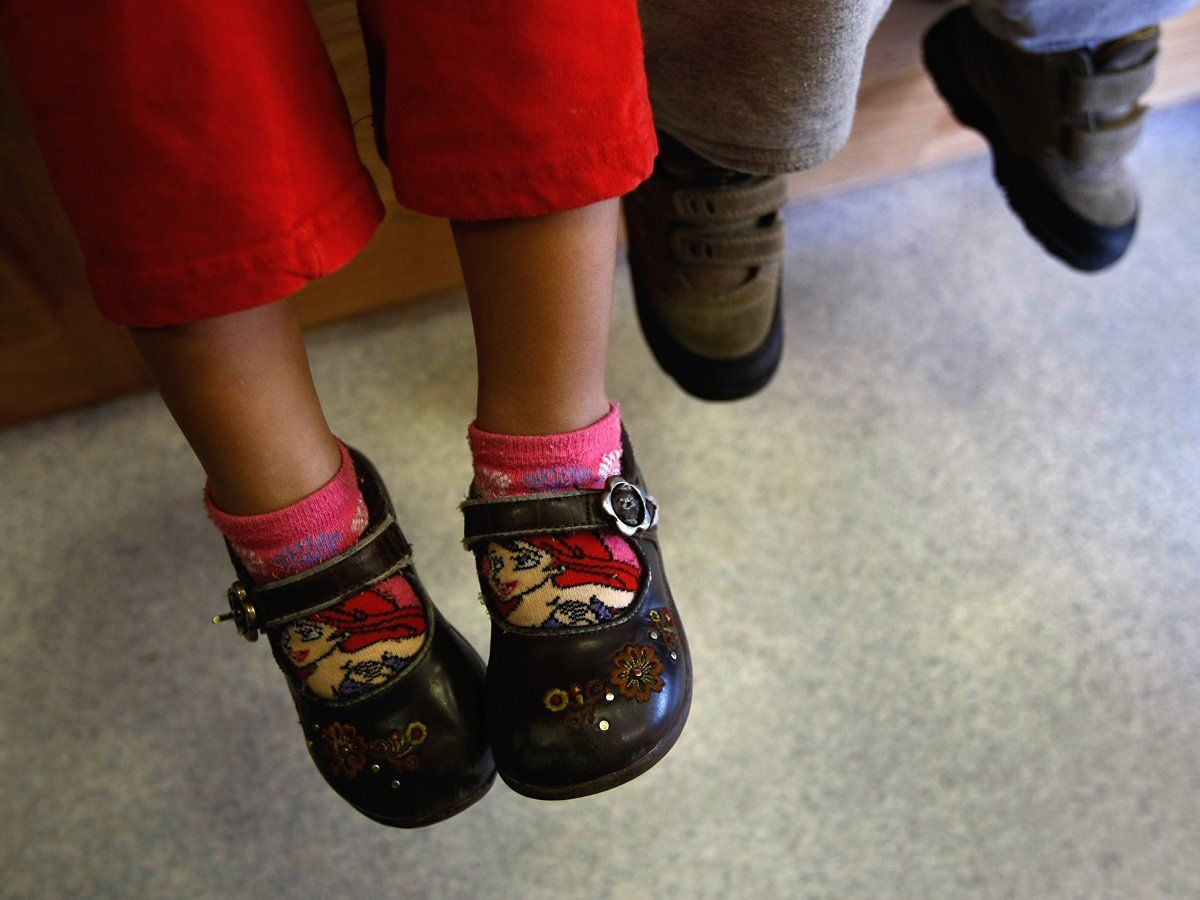 The 2010 census results won't be available until next year, but the bureau expects America's Hispanic population to see some of the largest growth, with an estimated increase of 34 percent from their 2000 numbers. A similar surge, however, is not expected in the field of medicine, where a shortage of Latino doctors is already having troubling consequences on the community's health care.
By currently available census figures, 14.2 percent of the U.S. population is Latino, but they make up only about 6.4 percent of the students coming out of the country's medical schools, according to the Association of American Medical Colleges (AAMC). That means there are roughly 3,000 Latino patients to each Latino physician. In comparison, for non-Latinos, the ratio is 335 patients to 1 doctor. That means that Latinos, who may not speak English as their first language and who may relate to medical professionals differently because of cultural reasons, are at risk of becoming even more marginalized by the health-care system. Even within as diverse a city as New York, it recently took Bronx nonprofit medical clinic Comunilife two years to find a Hispanic gerontologist to work in the East Tremont area. Comunilife founder Rosa Gil was looking for someone patients could trust and relate to. "It's extremely difficult to find bilingual and bicultural specialists," she says.
In 2007, the most recent year for which there is data, the number of accepted Latino medical school applicants was down 4 percent from the year before, according to the AAMC's "Diversity in Medical Education" report. And while there was small growth in the percentage of Latino medical-school applicants overall (along with every racial group, except for Native Americans), the numbers are basically on par with those from 2005. That same report showed that whatever statistic one uses to measure the presence of Latinos in the medical field, they have all basically remained stagnant since the mid-'80s.
Both African-Americans and Native Americans have seen similar stagnations: their proportions in medical school have stayed within the 10 to 15 percent range over the same period. But no other population group is seeing the same kind of explosive growth as Hispanics, an increase that will stress the already small numbers of Latino doctors. (Asian-Americans are seeing similar population growth, but unlike Latinos, the number of Asian-Americans in medical school has seen corresponding growth and is at a relatively healthy 19.8 percent of the total.)
According to a study by the Pew Hispanic Center, race or ethnicity and accent or English skills were found to be among the top reasons (behind only lack of insurance) why many Latino patients don't have a regular primary physician. It is why many wait to seek care and ultimately rely on impersonal emergency rooms and clinics, which aren't capable of providing long-term care. "Research indicates that when emotionally distressed, we tend to rely on our native language," Gil says. That can easily lead to miscommunication if the nuances of what patients say can't be translated accurately. "When an elderly Puerto Rican says 'Ay, me duele el corazón,' [translated, literally, as 'Oh, my heart hurts'] she's talking about being distressed emotionally," Gil explains. "But that can easily be mistranslated for having chest pain."
Latino doctors can also be more understanding of different cultural quirks. For example, Francisco Ramirez-Valle, a 32-year-old M.D./Ph.D. graduate of the NYU School of Medicine, found that during his rounds as a student, an ob-gyn doctor for whom he was translating couldn't understand why a patient was unable to give any real medical history. "I kept trying to explain that [the patient] came from a tiny place in Mexico where people don't really go to see doctors unless there is something terribly wrong with them," says Ramirez-Valle, a Mexico native.
"In a place like Miami, you may not feel like [Latinos are a minority in the medical profession], but I know in the rest of the country it's a different story," says Dr. Jose G. Castro, an infectious-disease specialist at the University of Miami Medical Center. Originally from Peru, Castro came to the U.S. in 1993 to do his medical residency in Baltimore, where he says he felt like the only Latino doctor. Now, Castro says he is grateful to be practicing in an area where he sees both Latino patients and colleagues.
The biggest hurdle for recruiting Latinos to the medical field is financing the pricey education, according to several doctors and school administrators. "The cost of medical school is outrageous," says Dani McBeth, the dean of students for the Sophie Davis School of Bio-Medical Education, a five-year B.S.-M.D. program associated with the City College of New York. Founded in 1973, the school takes in students from across the state, with a particular eye toward those who would be considered underrepresented in medicine and offers graduate-level coursework to its students at the regular CUNY annual tuition of $4,200. Students finish their last two years at a separate medical school. "Our students do go on to pay the full $60,000 annual tuition, often at Ivy League [medical] schools, but they're hopefully going in with less debt than most," McBeth says.
The average debt of a medical student in 2009 was $156,456, according to AAMC. And Latinos, more than any other group, finance the bulk of their education with loans—as opposed to financial aid, scholarships, work-study programs, family contributions, and other resources. Anecdotal evidence suggests this is simply because Latinos don't tend to have the same financial support from family or knowledge of available resources as their higher-income counterparts. Incoming Latino medical students for the 2008–09 academic year said in a survey that they were planning to use loans to cover 64.1 percent of their future debt. Even without the recent tightening of the credit market, that is a difficult burden to take on.
"I hate having to go to the financial-aid office every semester to beg for $1,000 here or $1,500 there, but it's what I need to do; I have rent and groceries to pay," says Ramon Millan, who is in his third year at Columbia University's College of Physicians and Surgeons. The 29-year-old Mexican-American, who was born in Albuquerque, N.M., received a scholarship last year, but subsequently saw both his need-based financing from the school and federal Stafford Loan amounts cut. With nearly $60,000 in debt from his undergraduate days at Brown University and a family that is unable to financially support his expensive education, Millan needs every dollar he can get.
Most need-based financing only kicks in after a student first takes out a sizable loan. For those at Columbia University's medical school, it's typically after $22,000, according to Hilda Hutcherson, M.D., associate dean for the college's Office of Diversity Affairs. A few organizations offer grants to aspiring Latino doctors. The National Hispanic Medical Association offers 20 scholarships each year of $5,000 and $2,000 to students pursuing a medical degree. Meanwhile, the National Boricua Latino Health Organization offers 10 aspiring doctors free MCAT review courses, as well as discounted rates for others on the $150-a-month courses. "There is some money out there, but certainly not enough to take care of all of the Hispanic doctors needed to take care of the burgeoning Latino population," Hutcherson says.
Financing isn't the only obstacle for Latinos hoping to become doctors. Many Latino students, medical professionals say, lack the necessary primary education to prepare them for the rigors of medical school. "Hispanic students are less likely to be in honors [courses], to take AP courses, and they tend to go to underfinanced public-school districts," Hutcherson says. That's why most medical schools offer "pipeline programs" for disadvantaged and minority students, such as special science tracks for high-school students. Over half of all medical-school applicants are biology majors in their undergraduate years. But while the number of Latino biology majors increased 80 percent between 1994 and 2004, the percentage of those biology majors who apply to medical school decreased from 75 percent to 39 percent. "I think a lot of talent is going untapped," says Hutcherson. "Many students will decide not to become a doctor because they'll be coming out of medical school with a debt that's more than the typical mortgage on a home."
When Latinos do choose medicine, statistics from the AAMC show that they tend to go into the high-paying, but not very hands-on surgical fields—not in the general medicine areas where doctors and community advocates say they may be needed most. "There's no infrastructure for Latino health," says Dr. Hector Castro, who makes $500 per hour as a critical-care specialist. "If we don't have primary care, we can't prevent [serious illnesses and diseases]." After realizing the impact more preventative care could have on the Latino patients he routinely sees in New York City–area emergency rooms and intensive care units, he founded Manhattan's Beth Israel Latino Health Institute, a nonprofit medical center devoted to serving the Latino community, three years ago.
Another obstacle facing aspiring Latino doctors is the lack of support from the community, and sometimes even their own families. "If you've never seen someone in your community—a family member, a friend's parent, a next-door neighbor—become a doctor, it's much harder to start dreaming that you can be one too someday," Hutcherson says. "And if you come from a family who has struggled to pay rent, the idea of owing over $100,000 in loans is mind-blowing." Theses families may try to steer their children to less-expensive fields, such as nursing.
For other parents, even supportive ones, it can be hard reconciling traditional expectations with the unconventional life of a doctor. "Even my parents, who are absolutely amazing and have put my brother and sister through college already, are always asking me, 'Are you sure you can handle this? You don't have to do this'," says Mary-Anne Garcia, a Dominican-American student at the Sophie Davis School. The parents of Denise Ulloa, a 26-year-old Dominican-American taking premed classes, have offered to sell their house to help her finance her education. Still they have voiced concerns about the personal sacrifices. "I don't like to tell [my mom] this because I don't want to play into her worries, but when I think about finishing medical school at 32, I do get concerned too because I do want to get married and have a family," Ulloa says. "I know this is going to be exhausting."
But after contemplating dropping out last year because of the costs, she's recommitted to becoming a physician. It's a personal challenge she wants to take, and one that could make her community stronger and healthier.
Rodriguez is a New York City–based journalist who writes about health and culture.
Read this story in Spanish here.
More on Hispanics, Health Care and the Great American Divide
Black Market M.D.s
For Hispanics, One Size Does Not Fit All
Complete Coverage