Bill Hader returns as the terrifying but often hilarious serial killer-come-actor Barry Berkman in Season 3 of the dark comedy Barry.
The new season of the HBO show returns this month as the characters return to deal with the utter carnage seen in the Season 2 finale. Due to the pandemic, the show has been away for over three years. In a 2021 interview with Newsweek, actor Henry Winkler confirmed that the writers used the time away to work on Season 4 too.
Ahead of the launch of the new series, here's everything you need to know about Barry Season 3.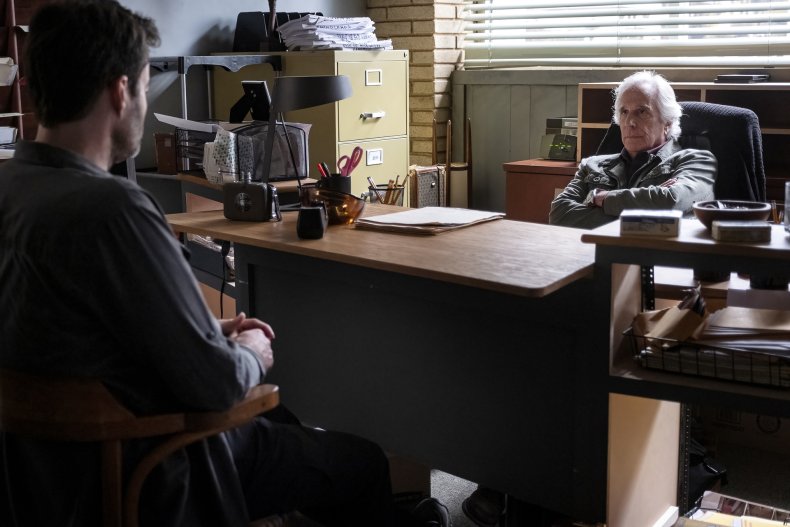 Barry Season 3 Date and Time
There hasn't been a new episode of Barry on the air in almost three years, but luckily it's not long until a whole new season gets underway.
Season 3 of Barry begins on HBO on Sunday, April 24, at 10 p.m. ET and PT. Each subsequent episode will also launch on HBO before becoming available to watch on the network's streaming service HBO Max.
How Many Episodes Are in Barry Season 3?
The third season of Barry follows in the tradition set by the first two seasons, in terms of episode count.
HBO has confirmed that Season 3 of Barry will feature eight episodes in total. Since the first episode airs on Sunday, April 24, if there's no break in its weekly run, then the Season 3 finale of Barry will air on HBO on June 12.
What Happens in Barry Season 3?
There are plenty of loose threads for Barry to tie up in Season 3. The finale of Season 2 saw Hader's character shoot up a Buddhist monastery, killing dozens of gang members in his search for Fuches, while Gene learned the truth that Barry killed his darling Moss.
As the new season begins, early images and information released by HBO shows that Barry is back to his old ways, Sally has embarked on a successful new career, NoHo Hank has found a new relationship, and Gene has a decision to make after Fuches revealed the truth to him.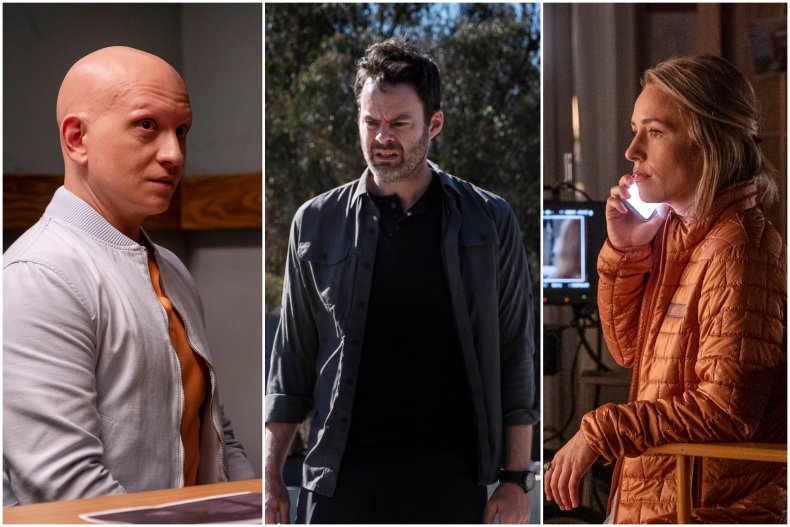 Barry Season 3 Cast
The core cast returns for the third season of Barry, with Bill Hader returning to play the eponymous lead. Henry Winkler plays his former acting coach Gene Cousineau, Sarah Goldberg is Barry's girlfriend and fellow actor Sally Reed, and Stephen Root is Barry's family friend and hitman handler Monroe Fuches.
Anthony Carrigan is back as the quirky member of the Chechen mafia NoHo Hank. Detective Mae Dunn is again played by Sarah Burns, while D'Arcy Carden (The Good Place) is Natalie Greer. Elsie Fisher, star of Bo Burnham's movie Eighth Grade, joins the cast as a young actress.
Behind the camera, Hader and Alec Berg, who co-created the show, again share writing and directing duties.
Barry Season 3 Episode Titles
Just half of the Season 3 episode details have been released by HBO so far. The titles of each episode don't give away too much about the plot, allowing for plenty of surprises throughout.
The titles of the episodes we know so far are as follows:
Episode 1 ⁠"forgiving jeff" — Sunday, April 24 at 10 p.m. ET/PT
Episode 2 ⁠"limonada" ⁠— Sunday, May 1 at 10 p.m. ET/PT
Episode 3 ⁠"ben mendelsohn" — Sunday, May 8 at 10 p.m. ET/PT
Episode 4 ⁠"all the sauces" — Sunday, May 15 at 10 p.m. ET/PT