Battle Of The Presidents: Obama Expected To Take On Trump If DACA Ends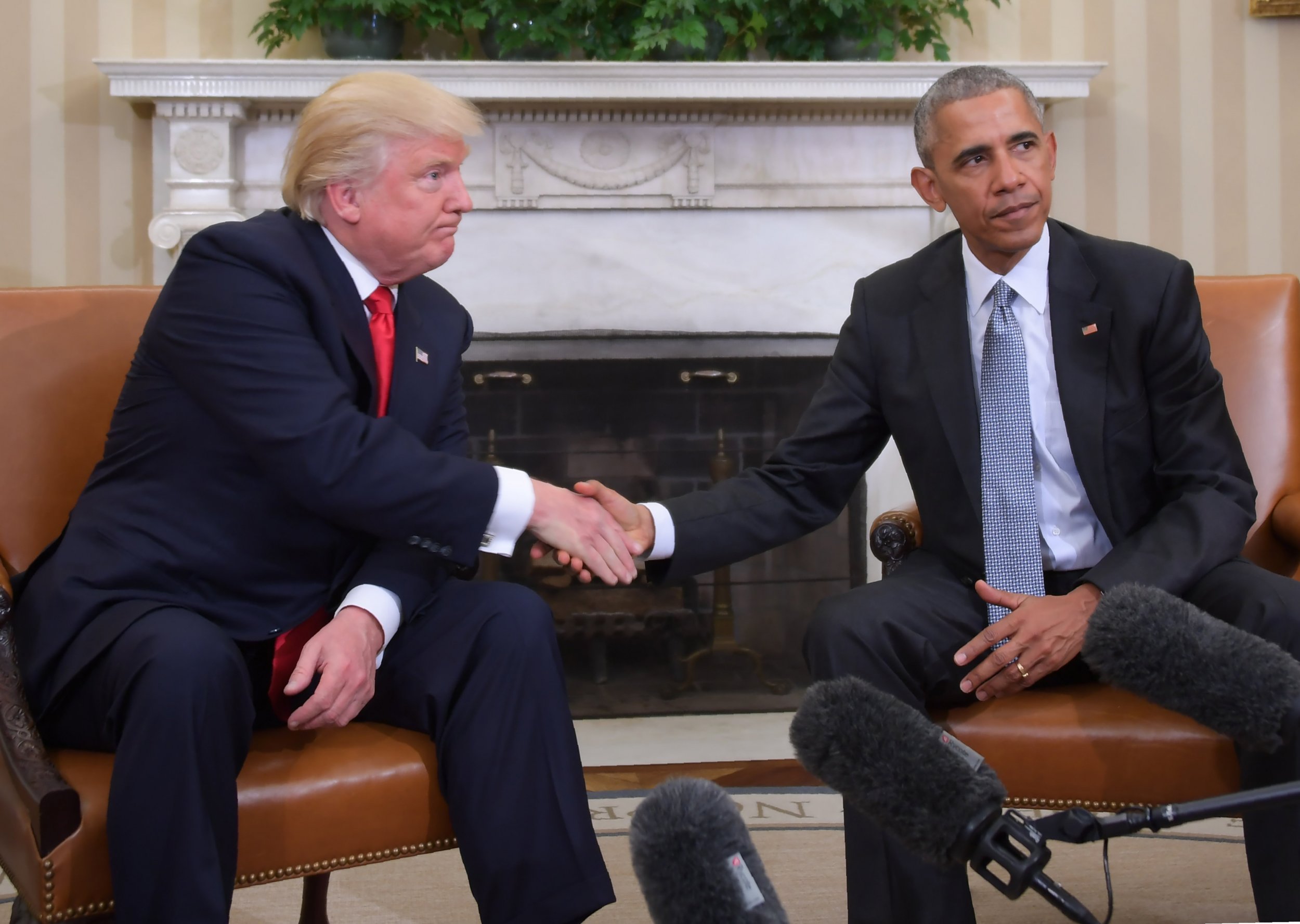 Former President Barack Obama is said to be considering speaking out against Donald Trump's alleged plan to scrap the Deferred Action for Childhood Arrivals program (DACA).
The president will reportedly announce on Tuesday a plan to end the Obama-era program within the next six months, a move those close to Obama say the former president will rally against.
A source close to the former president told Politico that Obama will write a Facebook post and share it on Twitter as well, speaking out against the president's decision if he does choose not to protect Dreamers.
Although Trump has previously said he is not interested in deporting Dreamers, Obama was clearly concerned that his presidential successor would not maintain the initiative he put in place in 2012, warning that he would step back into the political arena to defend DACA from being dismantled.
In his final press conference before leaving office, Obama suggested he would largely not be involved in political issues, as is the norm, however he did say that some issues would compel him to speak out.
"I put in that category, if I saw systematic discrimination being ratified in some fashion. I put in that category, explicit or functional obstacles to people being able to vote, to exercise their franchise. I put in that category institutional efforts to silence dissent or the press," he said in comments carried by Vox.
"And for me at least I would put in that category, efforts to round up kids who have grown up here and for all practical purposes are American kids and send them someplace else. When they love this country, they are our kids, friends, and classmates, and are now entering into community colleges and in some places serving in our military," he added, in comments that make it unsurprising he is said to be planning a response to Trump's expected decision on DACA.