'Battlefield 2042' Hazard Zone Reveal: How and When to Watch the Livestream
A reveal for Battlefield 2042's mysterious "Hazard Zone" mode is on the horizon, with a trailer scheduled to drop this week.
Battlefield 2042 marks a significant change for DICE's military shooter franchise, as it takes place in a near-future setting with high-tech vehicles, cutting edge weaponry and what appear to be a pack of robot dogs. It's not quite Halo in terms of how fantastical things can get (there are no spaceships or energy swords for instance), but it definitely represents a conscious move towards the realm of science fiction.
Since the announcement trailer debuted in early June, Electronic Arts (EA) has been steadily drip-feeding new details to the community, so that players have a better understanding of what to expect from this new version of Battlefield.
For example, the publisher organized one of its signature "spotlight" livestreams for the game, during which the development team offered various insights into how its multiplayer experience will differ from that of previous installments. Among other things, we discovered how Battlefield 2042's extreme weather system will factor into matches and how you will be able to exploit tornados to gain an upper hand over the enemy team.
Following this, a full EA Play broadcast gave us a more comprehensive overview of the game (introducing the new Battlefield Portal) and players have even been able to try out the Conquest mode for themselves, courtesy of a recent beta.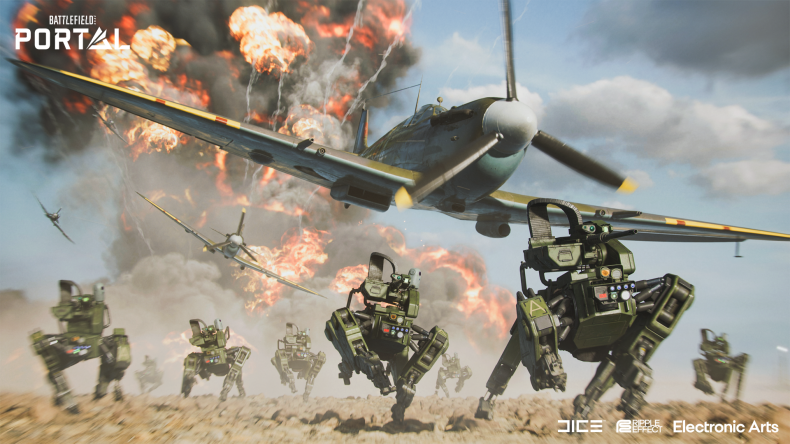 When is the 'Battlefield 2042' Hazard Zone Reveal?
Yet despite all of these info-dumps, we still do not know much about "Hazard Zone," which has only been vaguely teased up until now. Thankfully, we will not be in the dark for too much longer, as the official Battlefield Twitter account has confirmed that a trailer for the mode will debut later this week.
The video will premiere in a livestream broadcast on Thursday, October 14. If you head there to watch it early, you will find a timer that is counting down to 11 a.m. ET. This is when the trailer will officially debut.
For those in other time zones, 11 a.m. ET translates to 8 a.m. PST and 4 p.m. BST.
How To Watch the 'Battlefield 2042' Hazard Zone Reveal Trailer
The Hazard Zone trailer will be hosted on the official Battlefield YouTube channel. This is currently the only platform that will be streaming the reveal live.
In terms of what to expect, not much is really known about Hazard Zone at the time of writing. Reputable Battlefield leaker Tom Henderson (who has accurately reported on everything from the premise of Battlefield 2042 itself, to the contents of its trailer and even the Battlefield Portal) has indicated that it might even be a separate free to play title and that it will support up to 32 players on next-gen consoles.
He has also reported that the reveal trailer will be 1 minute and 48 seconds in length. While you should always take these leaks with a pinch of salt, Henderson has been extremely reliable in the past.
Battlefield 2042 will launch on November 19 on PS4, PS5, Xbox One, Xbox Series X and PC.