TV's New Batwoman Javicia Leslie Talks Representation and Feeling Like a Superhero
This Sunday night, Javicia Leslie will officially become the first person of color to ever portray Batwoman. Even aside from making that bit of history, most people would likely feel anxious from the pressure of taking on a high-profile role in one of world's biggest superhero franchises—but not Leslie.
"I work every single day, so I don't really see the outside world much," the 33-year-old Leslie told Newsweek recently, when discussing how she's dealt with the added attention of being cast at the titular lead for the second season of CW's Batwoman. "We'll see after the show airs if I will start to feel different..."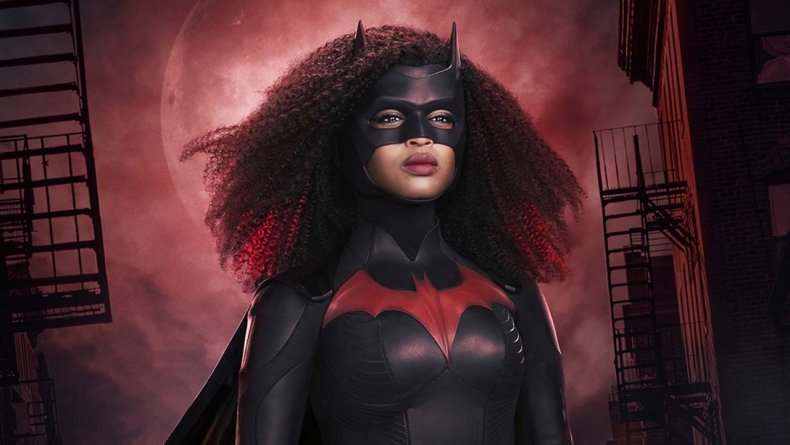 As she noted, her calmness in the face of such anticipation may be the result of being incredible busy. Less than a month after viewers will first see her don a bat-cape for January 17's premiere, Leslie's first directing effort—a short film, dubbed Black Excellence—will be released. On top of that, she's a real-life hero to hundreds of kids, thanks to her work with The Chandler Foundation, a charity she created to support children in need.
Openly bisexual, Leslie is also the second member of the LGBTQ+ community to play Batwoman, following Ruby Rose, who left the role after the show's first season. Creatives on the series opted not to have an actress replace Rose as her Batwoman's alter ego, Kate Kane, but rather created an entirely new character named Ryan Wilder to be a new Batwoman. DC Comics then surprised fans in October by first introducing Wilder in comic-book form in an issue of Batgirl.
Read Newsweek's conversation with Leslie below. This interview, conducted by phone, has been edited and condensed for the sake of length and clarity.
Could you explain your reaction to the news of being cast as the new Batwoman?
Super-excited, super-honored. I definitely cried on my mom—we both cried.
Where you were when you found out?
I was at home. I was actually waiting to find out. When my manager called, I thought I was going to be told I didn't get it, but then I heard I was cast as Ryan Wilder, and... I was so excited.
Were you a fan of the Batman universe when you were growing up?
Yes! I still am. I'm obsessed with the Batman universe. I love it. It's one of my favorite franchises.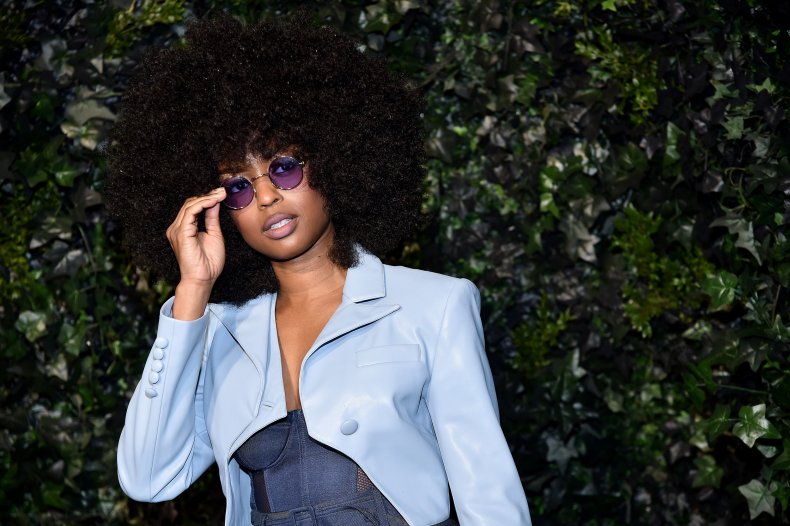 This is obviously not your standard acting role. Was there any kind of special preparation involved with preparing for the part, physically-speaking?
Well, I'm already very physical and practice Muy Thai. Exercising daily is something that I enjoy doing. So, it was really just a matter of adding choreography and building on to my arsenal of training.
Could you just speak a little about what it means for you to be part of history, being the first person of color to play Batwoman?
It's exciting to be the first person of color as Batwoman, but also just even being a person of color in the franchise. I think a lot of people like me grew up loving and obsessed with the Batman franchise. It's really cool that now we can say, "Batwoman is Black and that represents my community." People that watch the show and watch the movies can now have this type of representation as a superhero in a franchise. Literally, Batman is epic to me. For me to be a part of that, and for me to be able to know that my grandchildren will able to say, "My grandmother was Batwoman," that is freaking dope!
And could you speak about what it means, as a member of the LGBTQ+ community, to have this high-profile of a part?
Well, Batwoman was always gay. She was a lesbian in the comics. So, that's not new to the show. I love that it's just the daily life of the character. In the second season, you'll see it's the same as being Black. It's not talked about all the time on the show. I love that. In reality, I don't walk around saying to people, "Hi, my name is Javicia, and I'm Black and I'm queer." I just live my life. And I think that's a great part about Batwoman. I think it's important to show people just living their truth.
Superhero and DC fans are notoriously picky about casting choices, and everyone tends to be a little harsher online. But the response from fans has been really positive about your casting. Were you surprised at all by the response?
I didn't really have any expectations, but I was really happy that people were excited to see this. A huge part of it is that everyone should feel represented in the world. I think that this is the beginning of that journey.
Fan reaction was also enthusiastic when CW shared pictures of the costume online. That must have felt rewarding.
You know, again, I didn't really have any expectations. At the time, I was filming. I was certainly happy about the reaction. I was really proud of our team—Caroline [Dries, Batwoman's showrunner] and Maya [Mani, the costume designer]—for putting together an amazing, amazing suit.
What was it like putting on the suit for the first time?
I think anytime you get to put a superhero suit on, you feel like a superhero. I felt that the first day. The suit felt like it had power, but still felt like Ryan [Wilder], which was special.
What's it been like filming the show during the pandemic?
A lot of safety protocols. They're on it. They're making sure we're doing everything we're supposed to be doing, and everyone's getting tested.
I imagine you've already seen the premiere episode, but do you have any plans to watch it when it premieres on TV with friends or family?
Well, I'll still be in quarantine, so I'll be watching it by myself.
Are you going to be on Zoom or FaceTime with anybody?
No, I'll let everybody do their thing. I don't want them to feel like they have to have any expectations, and they should just enjoy the show. They'll call me afterwards.
You also started a charity, The Chandler Foundation. Could you tell our readers about what it does?
I wanted to create a nonprofit to target kids and support them in whatever they want to do. I hold events, and each event is specific to whatever program I want to assist. For example, my first event raised money that was donated to a school that was being built in Haiti. My second event, I had people donate an item that could be used by kids, like a basketball, a jumping rope, things like that, and I had so much. I had hundreds and hundreds of items. I gave them to local L.A. schools.
I also did a backpack drive where I bought about 600 backpacks and went down to Washington D.C., where I'm from, and set up at a church where kids could come pick up a pre-packed backpack for school. They were also able to get their hair cut and braided for free. I think I've been so lucky to be able to provide opportunity for kids.
Social justice is also an important issue to you. Do you have any thoughts about the place of art and entertainment in regards to social justice? Is it possible to use entertainment as an instrument to teach others?
There is a way you can use entertainment to teach people social justice, even just through representation. People always say "art imitates life," but really life can imitate art. And when we see more people of color, queer people, and more women—basically just more representation in roles that are major roles and leading roles, not just as the "best friend." It brings it into the household for people to see different types of culture, and that way you get a better understanding. You see that we're all here, and we're all the same. But the things that make us different should be the things that make us beautiful, not the things that set us apart.
What other projects have you been working on that people will see soon?
I actually have my directorial debut coming out on February 14th with a film called Black Excellence. It's a short about a middle-class Black family, where everyone's really struggling with their own demons, and you never know what people in your house are doing, because a lot of times we don't talk.
You know, back in the day, people used to sit together around the dinner table and that was when you would find out what your brother, your sisters, your mom was doing, and how your dad was doing at work. Nowadays, people don't sit at the table. They lock themselves in their rooms and watch TV. This short shows how families can come together and find each other and support each other.
Batwoman's second season premieres January 17 on the CW at 8 p.m. ET. Black Excellence will be available February 14 on Bingewave.com.