'Batwoman' Season 2: How the Show Explains Ruby Rose Leaving
Batwoman Season 2 began by introducing Ryan Wilder, the new lead character on The CW show played by Javicia Leslie. The actor joined the cast after the first lead Ruby Rose left the show at the end of the last season.
This, of course, left the show with a dilemma: how to deal with Kate Kane no longer being the main character and how to get the Batwoman cowl and cape to Wilder.
In the end, Batwoman Season 2, Episode 1, streaming now on The CW website and app, the show dealt with Rose leaving in a way that explains what happened to Kate Kane while technically leaving the possibility open that Rose can return in the future.
In that episode, titled "What Happened to Kate Kane?," Kate's plane crashed on its way to National City, leading to Ryan finding her batsuit among the debris. However, the body was not found, which means the character could be back at any time if Rose decides she is game to return.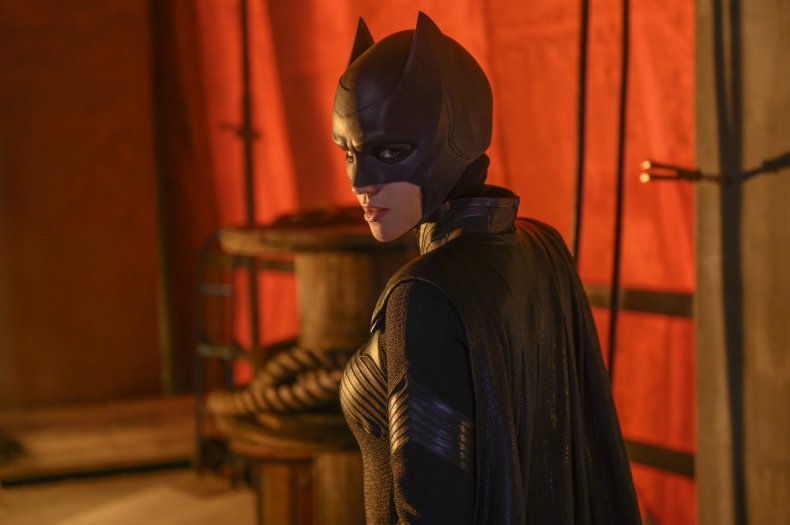 Per showrunner Caroline Dries, what exactly happened to Kate is an overarching mystery of Season 2, despite the fact that Rose is not set to return.
She told TVLine: "It continues to be an ongoing story...All the characters have a vested interest in finding Kate and have their own point of view on what happened to her. The journey to the end result, I think, will be worth going along for the ride."
She also teased to Bleeding Cool: "The tease of the episode is that "Just when you think things couldn't get crazier, they get cooler and crazier."
Asked about how Ryan's story would link to the ongoing mystery of what happened to Kate, Dries added: "My hope is that [Ryan] is a seamless addition to the continuing story. So many of our characters are innately connected to [Kate]. Sophie was her soulmate, Jacob was her father, Mary is her (step) sister, Alice is her twin. They all have a vested interest in figuring out what the heck happened to her. And there is definitely a rollercoaster."
Leslie herself, meanwhile, said to Collider of her character taking over from Kate in Batwoman Season 2: "The first Batwoman in the original Batwoman was Kate Kane. No one is ever trying to take that from the history...I also feel like the character of Kate Kane is not a shadow. She leaves a light and that light is something that Ryan is stepping into. Ryan, if anything, was living in the shadows. Coming in under Kate Kane, she's stepping into a light of responsibility, a light of being a hero, and a light of finding her own."
Batwoman Season 2 airs Sundays at 8 p.m. ET / 7 p.m. CT on The CW.