Despite Beau Solomon Death, Few Students Die On Study Abroad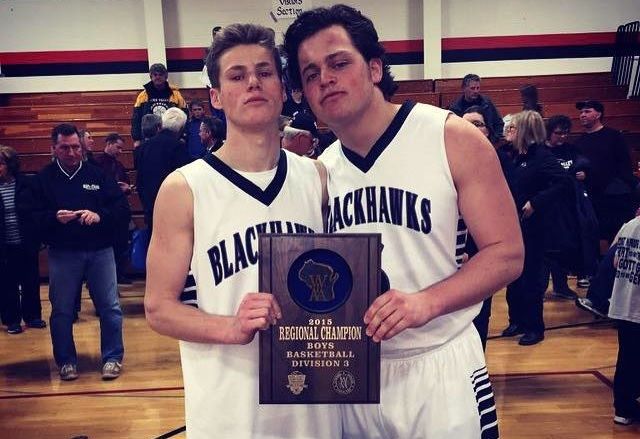 Beau Solomon, the American student whose body was recovered from a river in Rome days ago, is one of several American students who died while studying abroad in Italy in recent years. But research shows that students are actually safer while on international exchanges than on American college campuses.
According to statements by the University of Wisconsin-Madison, where Solomon had just completed his first year, and John Cabot University, the English-language school in Rome that Solomon was set to attend, the 19-year-old went to a pub on June 30, hours after arriving in the city for the program. His roommate reported him missing the next morning when Solomon did not show up for orientation. His parents flew to Rome to aid in the search.
Authorities recovered the student's body from the Tiber River in Rome on Monday. Police have arrested Massimo Galioto, who is said to be homeless and is accused of pushing the student into the river, allegedly following the theft of his credit cards. The Italian media reported that it may have been other individuals who stole the credit cards.
On Wednesday morning, the pope met with Solomon's parents. During the meeting, the pope "expressed his heartfelt participation in their mourning, and his closeness in prayer to the Lord for the tragic death of the youth," the Vatican said in a statement.
A March 2016 report by the Forum on Education Abroad, a nonprofit that develops standards for the study abroad industry, says that college students are less likely to die abroad. An analysis of insurance data from 2014 showed that the mortality rate for students on study abroad was 13.5 per 100,000 students; for those on U.S. campuses, it was 29.4. That means students are 2.18 times more likely to die on an American college campus than while studying abroad.
"This is obviously a very tragic occurrence, but one that is relatively rare in study abroad," says Brian Whalen, president and CEO of the Forum on Education Abroad, referring to Solomon's death. Whalen says he lived in Rome and once directed study abroad programs there.
Whalen says there are many ways for students and their parents to minimize safety risks, including attending pre-departure and on-site orientations, sharing any safety concerns and "knowing as much as possible about the host country." When the study programs begin, he says, students should travel together and "make sure they have buddies that are looking after each other."
Whalen adds: "Many of the incidents that occur have to do with poor judgment. Often alcohol plays a role." Institutions should design orientation programs that address alcohol use, he says.
The Forum maintains a database of "critical incidents" involving students abroad, such as deaths, accidents, illnesses and evacuations. According to the database, there were 313 such incidents in 2014, more than half of which occurred in Europe. Nearly 80 percent of incidents involved illnesses. There were just two deaths.
Allan Goodman, president and CEO of the Institute of International Education (IIE)—a nearly century-old not-for-profit that administers more than 200 international exchange programs, including the Fulbright program, and conducts research on the study abroad field—says the most dangerous part of studying abroad is driving to the airport on the way to the trip.
Goodman advises that students keep "aware of your surroundings when you're there. Don't wander off in a strange place by yourself." He also suggests students register with their embassy in the country they're visiting so they can receive email updates and alerts, as he says was the case for students studying in Paris during the attacks there last November.
An IIE guide for the parents of students studying abroad says: "While some criminals do prey specifically on tourists and students, the vast majority of problems students have while studying abroad are either minor (such as petty theft or minor illness) or self-inflicted (such as drinking too much or financial crisis brought on by poor money management)."
The first day of an abroad program can be especially risky, the IIE guide says: "A combination of fatigue and excitement may blind your child to the dangers that may be lying in wait upon arrival."
The guide suggests students leave behind valuables when going out; keep family and friends updated on their whereabouts; avoid walking around alone at night; keep away from drugs and alcohol; and "maintain a low profile."
Goodman dismisses questions about whether attacks such as those in Paris make studying abroad more dangerous. "The risks are everywhere," he says. "Foreign families will ask me if it's safe to study in America because of all the guns."
Study-abroad experts say American colleges tend to follow U.S. Department of State travel warnings. American college students on international programs have been victims of recent attacks; one student from the University of California, Berkeley died in the July 1 attack at a restaurant in Bangladesh. And in March, a Vanderbilt University student was killed during a stabbing attack in Israel while on a school-sponsored trip.
In Italy, University of Iowa student Andrew Mogni died in 2015 after sustaining injuries in a fall. Bates College student John Durkin died in 2014, reportedly after a train struck him. The body of a third American student was reportedly found in the Tiber River in 2012.
In International Educator, the magazine of the nonprofit NAFSA: Association of International Educators, Julie Anne Friend wrote that if a student passes away while abroad, "most universities already have established protocols for responding to a student death on campus, and these can be adapted to reflect the overseas context." Schools and programs should prepare for such tragedies by putting in place an international crisis management team, a communications plan, insurance policies and emergency funds, Friend wrote. "It's important to involve the U.S. embassy as soon as possible," she added.
IIE says that 300,000 students studied abroad in the 2013-2014 school year, and that Italy was the second-most-popular destination. Still, according to IIE's Goodman, that number is only 3 percent to 4 percent of college students. "More of our kids need to have an international experience," he says. "By almost every measure, a student who studies abroad comes back and earns higher grades, finishes on time or more rapidly than they were planning to finish their undergraduate education and is more likely to have a job offer when they graduate."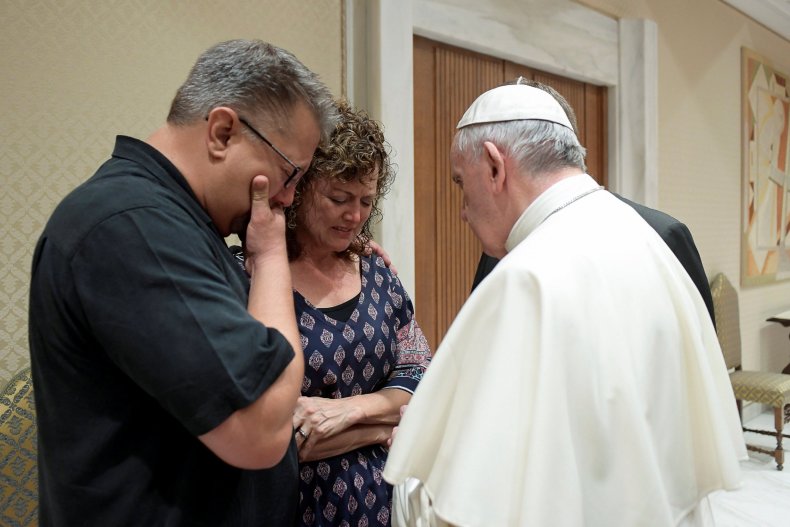 Solomon's father told The Guardian that in helping their son prepare for his trip, "the only doubts we had were pickpocketing." Members of the Solomon family did not respond to Newsweek's requests for comment.
"It is literally the worst thing possible to happen to the best person I know," says Anders Wermuth, a close friend who was with Solomon the day before he left for Italy.
"He just loved communicating with people," says Kelsi Wermuth, Anders's sister, who was also friends with Solomon. "He really wanted to understand every single person, and he made everyone feel like they were important."
Correction: This article previously incorrectly stated that two Emory University students were studying abroad when they were killed in the July 1 attack in Bangladesh. According to a school spokesperson, the students were not on a study abroad program at the time.