Becky Lynch Pulled from Survivor Series After Suffering a Broken Nose and Concussion
Becky Lynch was officially pulled from her Survivor Series match against Ronda Rousey after suffering a "broken face" and a severe concussion.
The SmackDown Live commentary team started the night showing a recap of the closing segment of Monday Night RAW, and informed the viewers of Lynch's diagnosis. Commentary also confirmed that someone will replace Becky and take on Ronda this Sunday, but will not be announced until later in the evening. Barstool Sports is reporting that Charlotte Flair will replace Becky and another SmackDown women's superstar will take Charlotte's place on the Survivor Series team.
UPDATE: Charlotte was chosen by Becky to face Ronda this Sunday.
We will update this section when we learn of the replacements.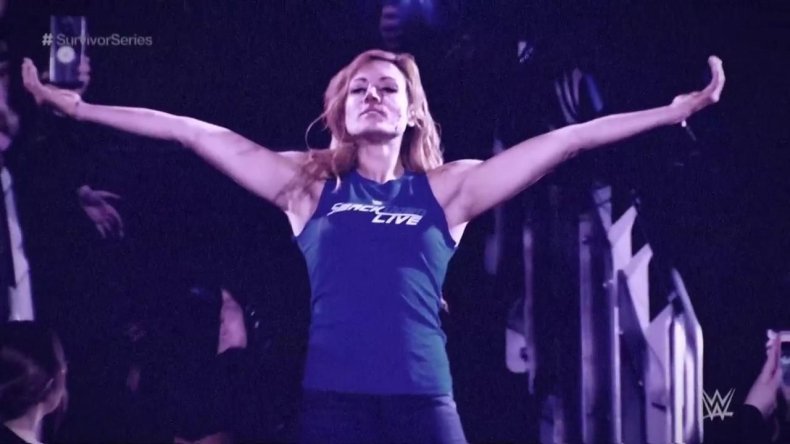 Becky Lynch was involved in a brawl between the SmackDown and RAW women's division. In the chaos, she was hit by a punch from Nia Jax causing the champ to start bleeding from her nose.
While she continued the segment, it was reported that she was evaluated by WWE doctors backstage and did not immediately travel with the rest of SmackDown to St. Louis, where the Nov. 13 episode would air.
Sean Ross Sapp of Fightful.com broke the story that Becky suffered a broken nose and concussion saying on Twitter, "was hesitant to post this, because a lot can change, but I've been told by two sources that Becky Lynch vs. Ronda Rousey is off of this Sunday's Survivor Series card."
Survivor Series is set to stream live on the WWE Network at 7 p.m. EST with the pre-show beginning at 5 p.m. EST.