Beijing Issues Smog Pollution 'Red Alert' for First Time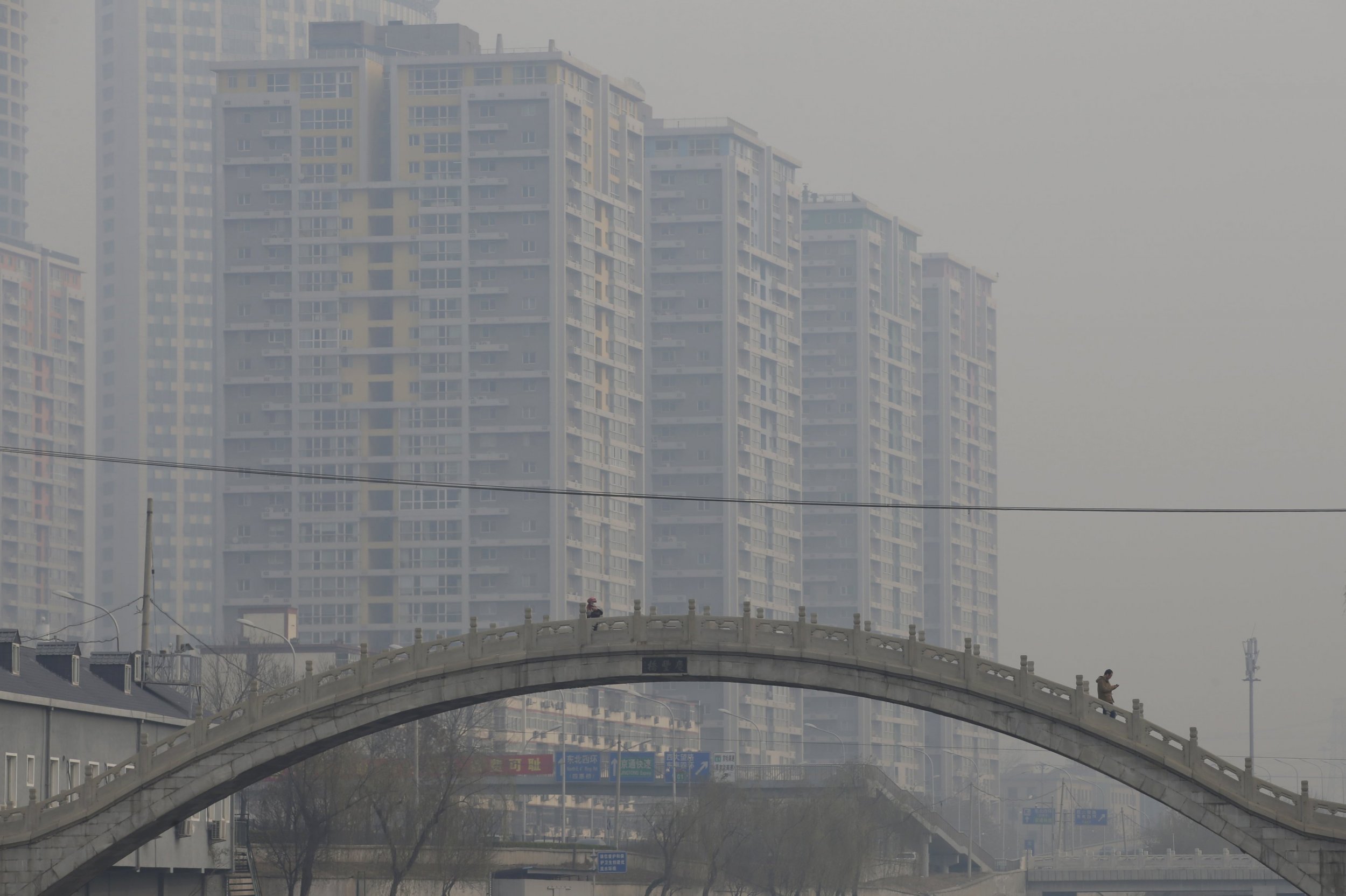 Beijing issued its first ever "red alert" for smog levels on Monday, the most severe warning for air pollution.
The alert prompted the city to close schools and stop outdoor construction on Monday, the BBC reports. It's the first time the "red alert" has been used in the city. The alert was upgraded from the less severe orange to red on Monday afternoon, according to Xinhua, China's state news outlet. The red alert is used when intense smog levels are expected to last for three or more days; the alert is in place from 7:00 a.m. Monday until noon Thursday.
To keep pollution levels down, the use of cars will be limited for the next few days, with odd and even-numbered license plates being used on alternate days. Around one third of government vehicles will fall under this rule and will only allowed on the road based on their odd or even license plate numbers, Xinhua reports.
Readings from the U.S. Embassy in Beijing measured the air quality on Monday as "very unhealthy." According to the embassy, air quality in Beijing remained "very unhealthy" throughout Monday, but was slightly better at a grade of "unhealthy" over the weekend.
Beijing's red alert comes as China is taking part in climate talks in Paris, which aim to reduce global warming levels. Earlier this year, Beijing attempted to publicly shame its residents into stopping smoking in certain public areas in order to reduce its air pollution levels. A report published earlier this year provided evidence of health benefits linked to lower air pollution levels: strict air pollution curbs during the 2008 Olympic and Paralympic Games in Beijing led to heavier babies born during that time.