Russia Wants Belarus in War to Cover Soldier Deficit, Zelensky Adviser Says
Ukrainian presidential adviser Mikhail Podolyak has warned that Russia wants to bring Belarus into the war in Ukraine to make up for dwindling military personnel.
For months, Ukraine's Armed Forces have warned of an increase in military activity and troop levels near the border with Belarus, whose strongman leader, Alexander Lukashenko, has thrown his wholehearted support for the war started by Russian President Vladimir Putin.
Belarusian mobilization training exercises this month in the Gomel region by Ukraine's border hint at the prospect of eventual involvement from Minsk's forces on the ground, especially as Putin's troops are reportedly suffering heavy losses.
"Russia wants to drag Belarus into a war against Ukraine in order to fill its personnel shortages," Podolyak tweeted on Wednesday, adding that this would be followed by the "disposal" of the Belarusian army and "the loss of power of the Lukashenko regime."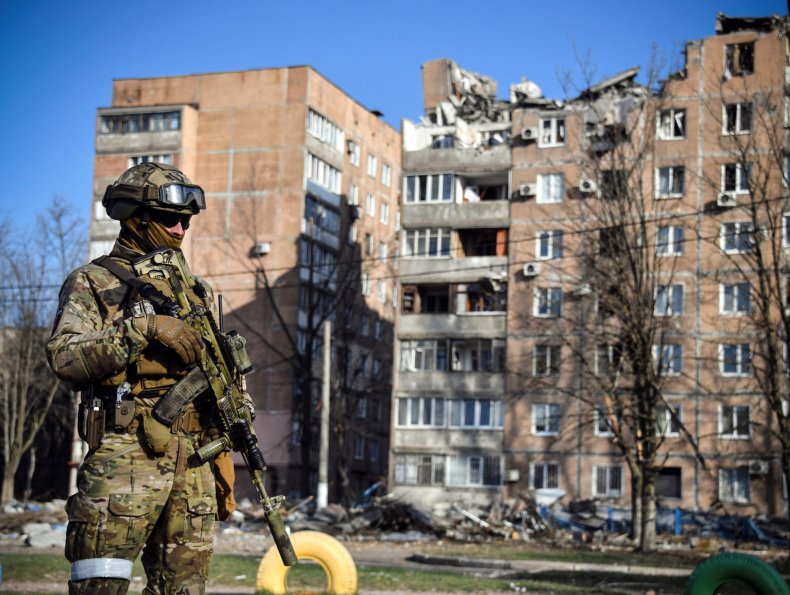 This would be followed by the "absorption" of Belarus into Russia and "its occupation by Russian z-zombies," Podolyak added, according to a translation, referring to the letter symbolizing Moscow's invasion.
In May, Belarus deployed special operations forces along the Ukraine border which at the time British defense officials said would "likely fix Ukrainian troops so they cannot deploy in support of operations in the Donbas."
The same month, the Ukrainian general staff said that Belarusian forces had been increasing their reconnaissance, and deploying additional units in the Gomel region, posing the "threat of missile and air strikes" from Belarusian territory.
Oleksiy Gromov, deputy chief of the General Staff of the Armed Forces of Ukraine, said Belarus had given "full control" of the Zyabrovka airfield near the Ukraine-Belarus border to Russia, where Iskander and S-400 missile systems had been deployed.
Although Lukashenko has said no Belarusian soldiers are fighting in Ukraine, he warned on July 2 that he would join Russia in the war if Kyiv's forces crossed the country's border or started targeting Belarusian people, according to state agency BelTA.
While Belarus has given crucial logistical support to Russia, sending in troops could pose a problem for Lukashenko with 80 percent of his country's population opposed to such a move, according to the Warsaw Institute.
The think tank said on Thursday that Ukrainian forces have built defenses along its northern border with Belarus where there was a spike in military activity, and up to seven Belarusian battalions. However, it said that as yet, there was "no sign that either Belarus or Russia are forming strike groups to attack Ukraine from the north."
Newsweek reached out to the Belarusian foreign ministry for comment.