Ben Carson Announces $2 Billion for Homeless Programs Despite Trump's Proposed Cuts to Housing Programs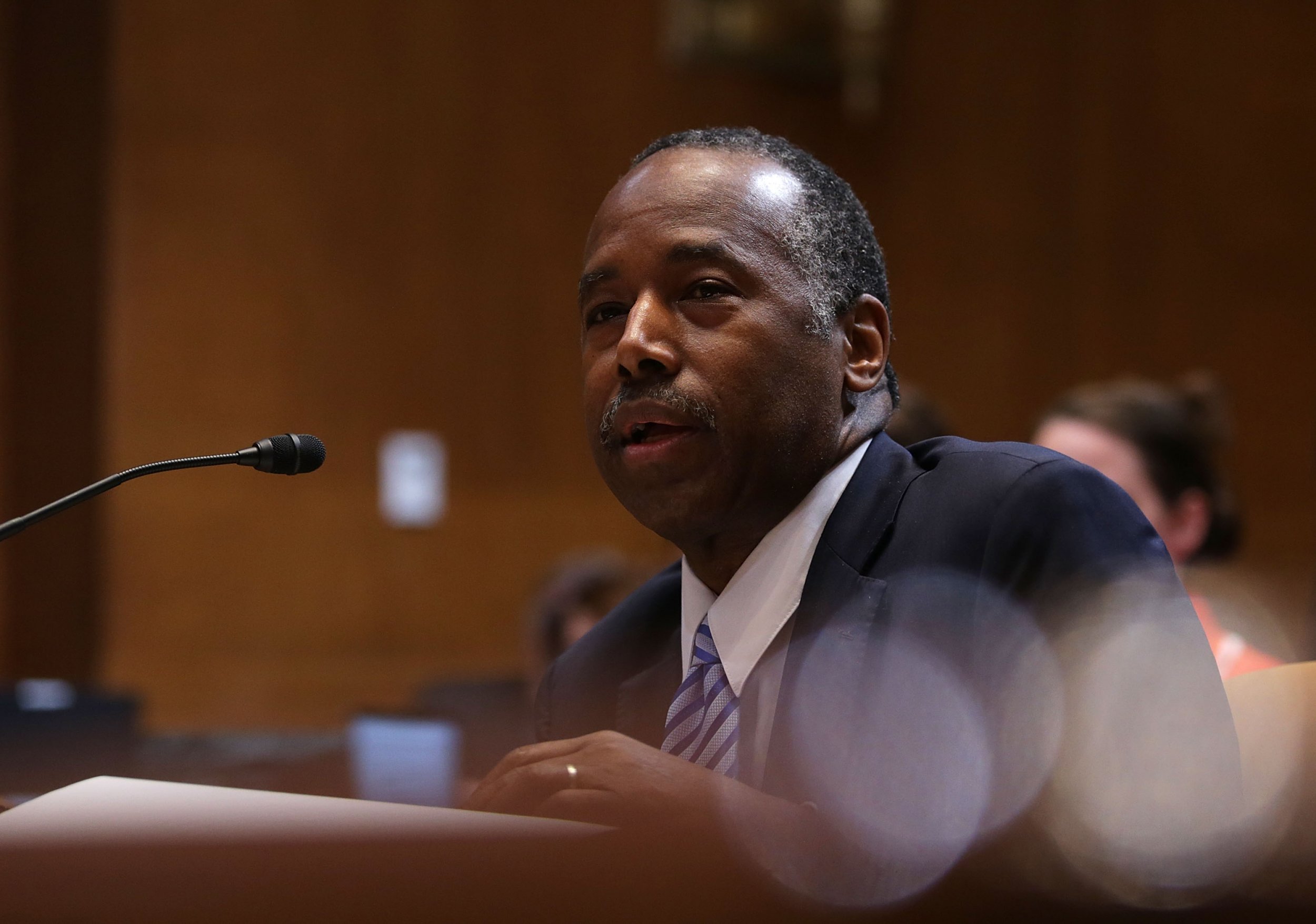 Housing and Urban Development (HUD) Secretary Ben Carson announced a record-breaking $2 billion grant for homeless programs across the country on Thursday, an apparent deviation from President Donald Trump and the GOP's plans for deep cuts to housing vouchers that keep people off the streets.
The Continuum of Care grants were awarded to 7,300 local programs embracing a "housing first" approach to get people off the streets and into shelters before finding them permanent housing, Carson said. Meanwhile, President Donald Trump's proposed budget cuts for the 2018 fiscal year would slash funding for subsidized housing that keeps millions of Americans from experiencing homelessness.
"We know how to end homelessness, and it starts with embracing a housing-first approach that relies upon proven strategies that offer permanent housing solutions to those who may otherwise be living in our shelters and on our streets," Carson told reporters during a Thursday conference call.
"It costs less money to get people off the street than to leave them on the street," he said.
The move comes after a spike last year in homeless veterans and the number of people overall living in the streets. A December report from HUD said that nearly 554,000 people experienced homelessness on a single night in 2017—the first uptick in homeless people living in the United States since 2010.
The $2 billion grant is part of the annual money given to HUD by Congress that goes out to communities to try to end homelessness. "It's a bit more than last year, but the money given every year has to go up just to break even with the rising cost of living," Nan Roman, president and CEO of the National Alliance to End Homelessness, told Newsweek.
Roman also noted that the GOP's new tax law will take a hit on the low-income housing tax credit that helps build affordable housing. The Tax Cuts and Jobs Act that President Trump signed into law last month will exacerbate the housing crisis, researchers found in a report released last week by Urban Institute, a social policy think tank based in Washington, D.C.
Last week, HUD decided to delay the enforcement of an Obama-era rule that aimed to give low-income families access to housing in high-income communities. The regulation was intended to combat housing segregation, but cities will not have to comply until 2020.
Housing advocates gathered in Chicago on Monday ahead of a closed-door meeting with Carson and local housing officials to protest HUD's decision to delay enforcing the Obama rule from 2015.
One protester interrupted Carson during the meeting and was escorted out by security. "He's not here to help, and he's not here to provide.... He never talked about what he knew of housing, he never said the word 'housing.' But I did. It's a human right," she said.