Berlin Truck Attack Suspect Released Due to Lack of Evidence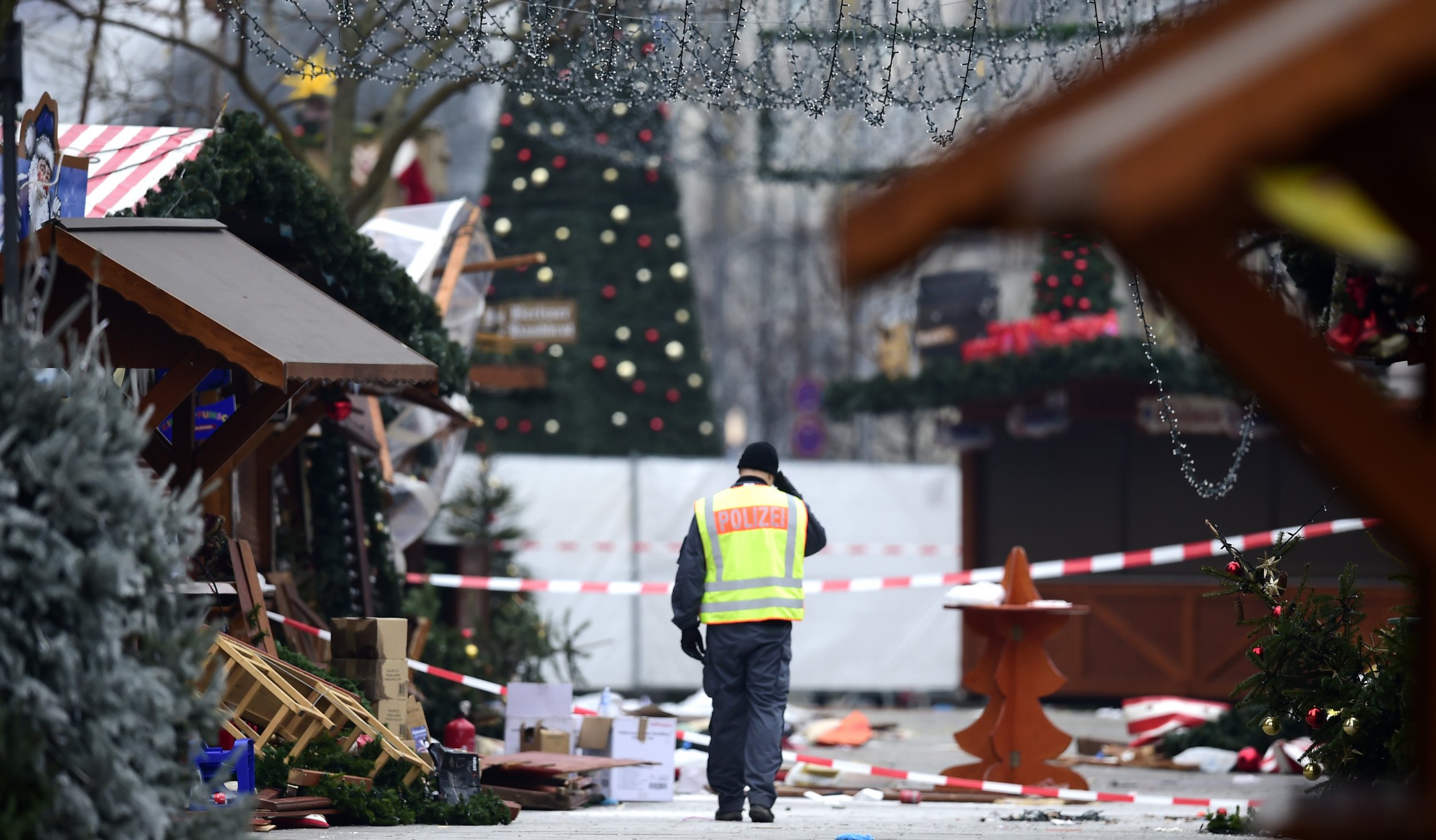 The Pakistani suspect that police had detained in the aftermath of the truck attack in Berlin that left at least 12 dead has been released because of a lack of evidence, Germany's chief federal prosecutor said on Tuesday.
In a dramatic development to the case regarding the deadly attack on a Christmas market in central Berlin late Monday, the suspect arrested near the scene of the truck crash was freed without charge, confirming fears that the perpetrator of the attack may still be at large.
"The investigation up to now did not yield any urgent suspicion against the accused," the prosecutor's office said in a statement.
It added that the suspect had denied any involvement in the attack, and had responded to police questioning.
Shortly before his release, a counter-terrorism source familiar with the case told Newsweek that the suspect would be released due to a lack of evidence.
"They do not believe it was him. A fight took place in this truck, and he had no blood on his body. He will be free before midnight," the source said, referring to the Polish passenger authorities found shot dead inside the truck after the attack.
Ariel Zurawski, the owner of the Polish trucking company to which the vehicle belonged, identified the victim as 37-year-old Lukasz Urban. He said that German authorities had asked him to identify the victim, and said he believed that the assailant had stabbed and shot Urban to death. "His face was swollen and bloodied. It was really clear that he was fighting for his life," Zurawski said, speaking to Polish broadcaster TVN24.
Earlier on Tuesday, senior police sources told German media that the wrong person had been arrested and "the true perpetrator is still armed, at large and could do more damage."
Authorities are yet to publicly admit that they had not arrested the driver of the Scania truck. German federal prosecutor Peter Frank said in a press conference on Tuesday that the suspect in custody "may not have been the perpetrator or belong to the group of perpetrators."
While prosecutors said that the attack pointed to the modus operandi of radical Islamist groups, they had not established a motive.
Berlin police tweeted a warning for residents to be "alert" as the prospect of the attacker remaining at large became a serious concern.