Berlin Attack: German Politics Is 'Paralyzed By Terror'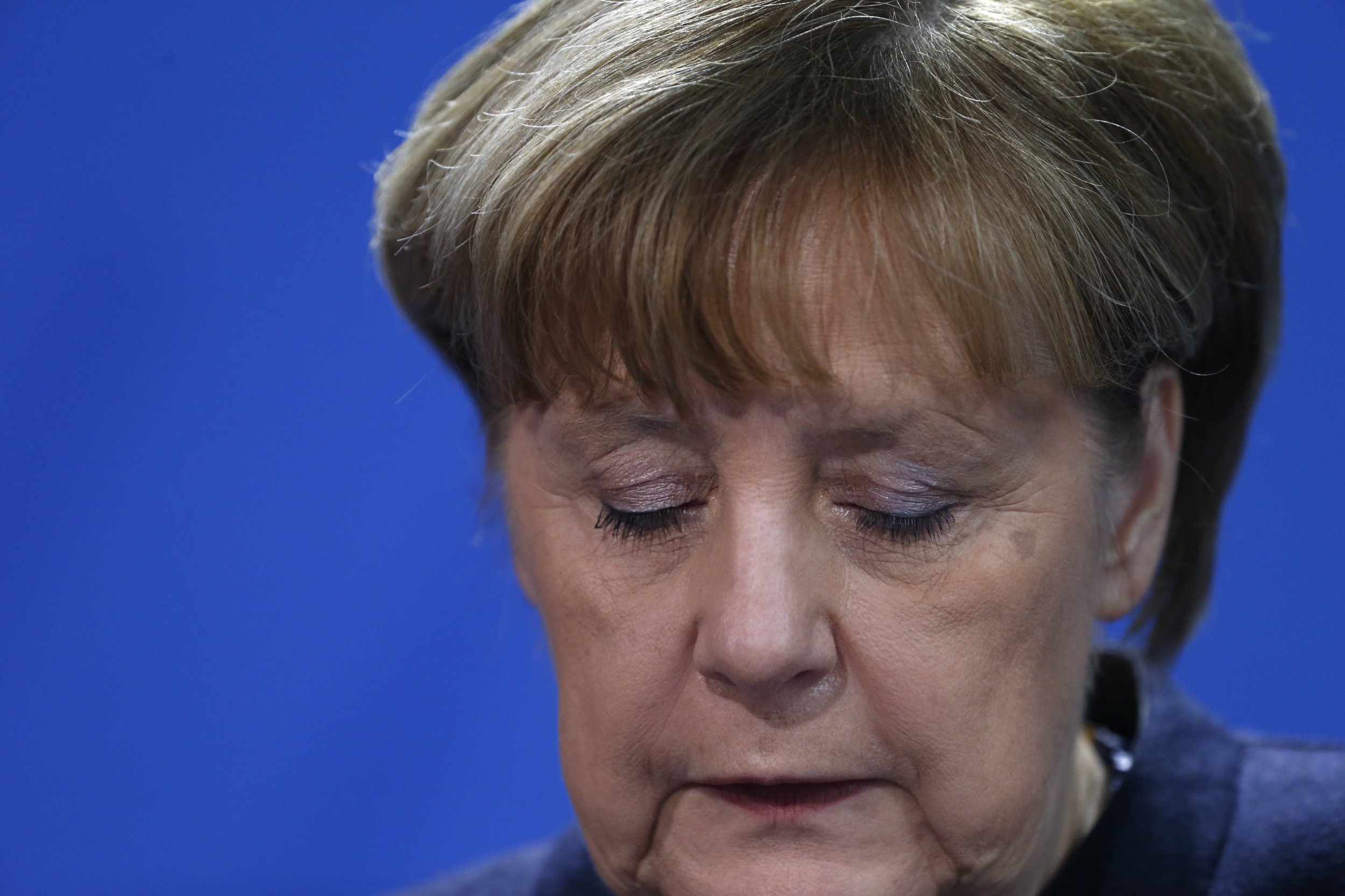 Even before Monday's attack in the German capital, Berlin, the issue of migration—and its possible security risks—was already dominating German political debate.
Now, as Chancellor Angela Merkel prepares for a tough election in the fall of 2017, it may be that some politicians spend spring and summer talking of little else. German media have reported that the suspected attacker came to the country as a refugee.
Responding to the attack at a press conference on Tuesday, Merkel urged caution. While she said "we must assume it was a terrorist attack," she stressed that "we don't [know] anything for certain."
Referring to the reports that the driver arrived as a refugee, Merkel focused less on those who come to Germany than on the Germans who welcome them: "It would be very difficult for us to learn that a human being committed this deed who came to Germany to ask for refuge and asylum," she said, "It would be terrible for all the Germans who are very active day to day in helping asylum seekers and refugees."
But before she had stood up to speak, her political enemies had already been much more bold in linking the attack to the migration crisis.
Read more: Eyewitness Recounts Horror As Truck Plowed Into Christmas Market
Frauke Petry, the leader of the hard-right Alternative for Germany (AfD) party, said in a statement that the arrival of refugees in Germany since 2015 was to blame. "We cannot be under any illusion," she said, "The milieu in which such crimes are able to thrive has been imported here systematically over the past one-and-a-half years."
The AFD currently has a little over 10 percent support in national polls—well behind Merkel's 35 percent, but high enough to be cause for concern for her party. In a series of regional elections this year, the hard-right party—which was only formed in 2013—made big gains, in part due to its aggressive criticism of the liberal stance on asylum seekers that Merkel has taken since 2013.
Carsten Nickel, Deputy Director of Research at Teneo Intelligence, says the party is likely to respond to this attack in a similar way: "You already have these kinds of comments out there on Twitter from the AFD: something along the lines of 'These are Merkel's debts'," he says, "This is certainly the way they are going to spin this."
And Merkel has plenty of critics in her own party. Merkel's Christian Democratic Union (CDU) is in a longstanding partnership with the conservative Bavarian party the Christian Social Union (CSU).
The CSU interior minister of Bavaria, Joachim Herrmann, said the attack raised questions about the sustainability of the government's refugee policy. "We must now deal with the question of the risks we are facing with this large number of refugees," he told Bavarian radio on Tuesday.
The CSU has regularly called for Merkel to apply an upper limit to the number of refugees allowed to come to Germany each year, something that she has strenuously resisted. The chancellor's critics are now likely to take up that call again, says Nickel.
Merkel has already made some concessions to the right-wing. Throughout 2016, she has worked to bring down the number of migrants arriving in Germany, including by brokering the EU's deal with Turkey aimed at limiting asylum-seeker arrivals in Europe. And earlier this month at her party conference in Essen, she said she would introduce a ban on the full Muslim face veil wherever it was legally possible.
But she always needs to strike a balance, says Nickel, between "at times really drastic tightening of security, migration and asylum laws" and the "rather pragmatic centrist rhetoric" that defines her politics and which ensures her broad support. The AFD, secure in the knowledge it is unlikely to be running the country and needing only to appeal to a very right-wing section of the electorate, can always be less constrained on issues such as immigration and security than Merkel can.
As the focus on security steps up in the wake of the attack, it may be, then, that Merkel loses more support to the hard-right insurgency. But, says Nickel, it's important not to write her off as a result; the AFD, he points out, lacks any viable coalition partner, so even a fairly large surge at the election would still not result in them gaining power.
"We do not want to allow ourselves to be paralyzed by terror," Merkel said in her press conference on Tuesday. As a cultural comment on Germany, her words are right: the people of Berlin will move past this attack, and the Christmas season continues. But the chancellor must know that Germany's political scene may be "paralyzed by terror" for some time to come.