Will Bernie Sanders Run In 2020? How Trump Is Inspiring the Progressive Base to Lead the Democratic Party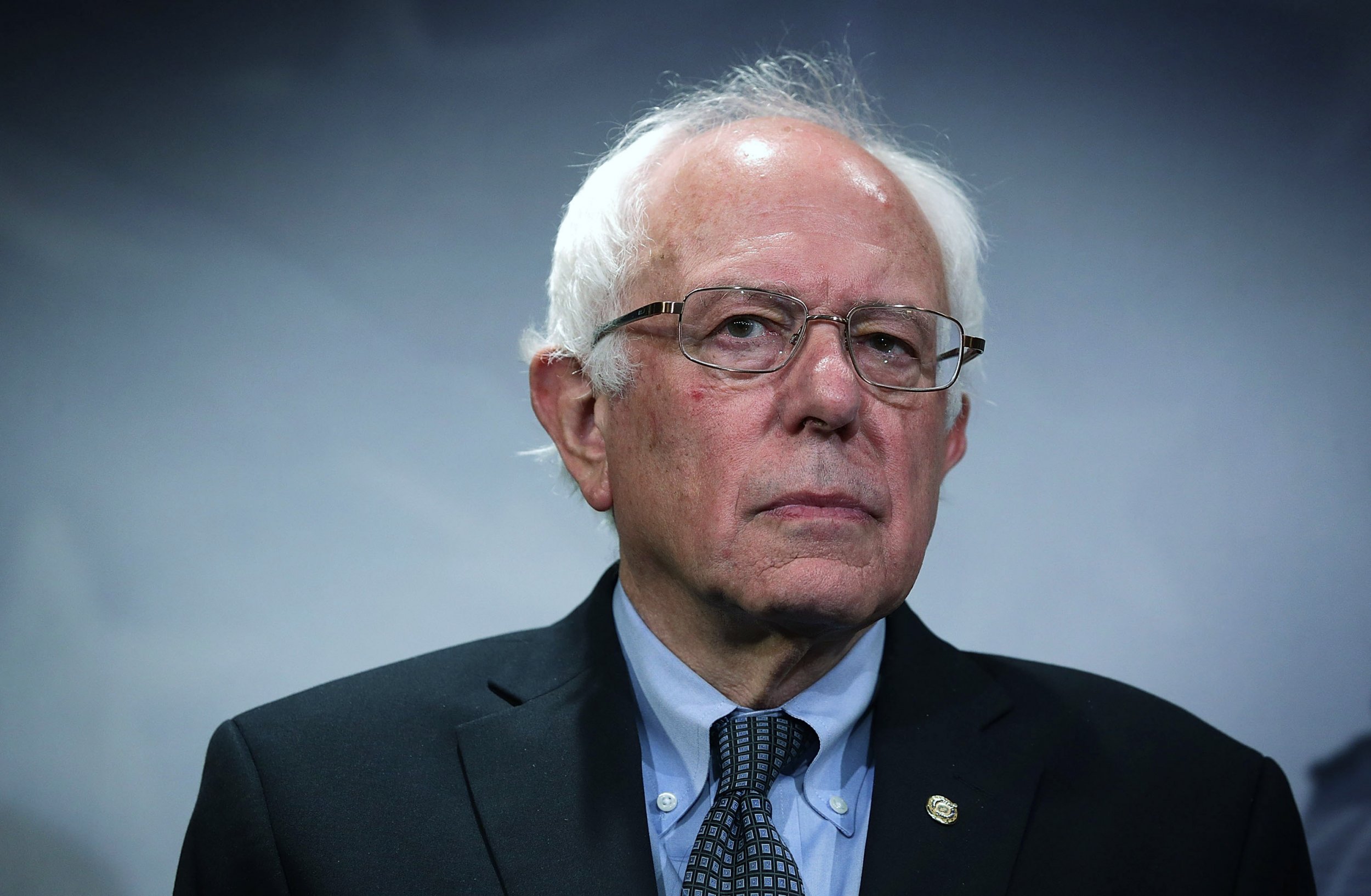 Visit one of Donald Trump's rallies across the country in 2017, and you will still find red "Make America Great Again" hats lending color to muted bleachers and screaming fans. At the same time, blue posters and t-shirts with the words "A Future to Believe In" continue to flood arenas every time Bernie Sanders steps out, railing against the top 1 percent and the nation's oligarchic tendencies.
Though most Americans decried 2016 as one of the most exhausting presidential election seasons—and years in general—a large part of the country seems to be stuck in its mindset: Stark battle lines have been drawn between the left and the right, with many people usually absent from the national political conversation now leading the narratives for each major party.
Trump and Sanders, the two men behind each stadium-packing appearance, also appear stuck in 2016, though very much in their own ways.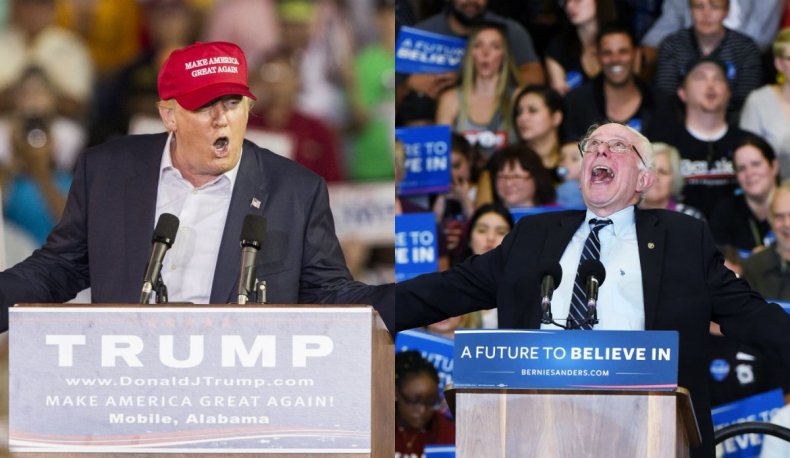 While the president continues to discuss his shocking electoral upset victory, providing reporters in the Oval Office charts analyzing his big win months after the fact, Sanders has steadily continued campaigning throughout the country, endorsing a bevy of progressives in local elections. Many of those seats have been filled by the candidates Sanders supported; sometimes in regions of the country that voted overwhelmingly for Trump in 2016.
Sanders is the most popular politician in the nation, according to virtually every poll since the election. And his supporters haven't budged. "Every single progressive I've come across would support another Bernie run for president," Lucy Flores, a former Nevada assemblywoman and founding board member of Our Revolution, tells Newsweek.
Related: Bernie Sanders' Delegate Wins In Trump Country
There's just one difference between then and now, Flores says: the far-left has grown wary after decades of the Democratic Party shifting from "the party of the people" to courting big business and wealthy donors for campaign dollars. After witnessing Sanders' defeat to Hillary Clinton in the primaries, his supporters are left wondering: can the Vermont senator's revolution take hold in Trump's America, setting him or another liberal up for the White House in 2020?
It's going to take a lot of work, and engaging with Democrats and the majority of Americans who don't feel represented by either party, strategists tell Newsweek. "Sanders supporters are forceful, they're vocal, but they haven't learned how to win yet," Scott Bolden, a Democratic strategist and former chair of the D.C. Democratic Party, tells Newsweek. "I think the Democrats are still trying to win support from Sanders' supporters, and whether they have been successful to date is still an open question."
The Democratic Party wasn't given a single moment to lick its wounds after its stunning loss in November: Trump got to work on his first day in office by signing a series of executive orders repealing numerous initiatives passed under former President Barack Obama. His budget proposal strips hundreds of billions in funding for social programs and aid, while increasing military spending. A healthcare bill rushed through Congress stands to take insurance away from nearly 23 million Americans, with surging rates for low-income Americans in many states and tax breaks for the wealthy.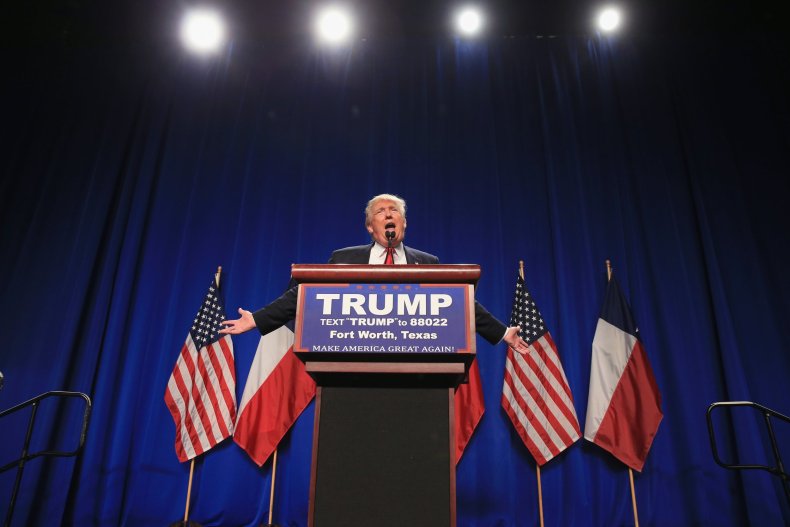 Democrats soon after established the Unity Commission, featuring both Clinton and Sanders appointees, to "address party reform issues following last year's primaries," Flores, a member of the coalition, says. The former assemblywoman helped launch Our Revolution, an American progressive political action organization Sanders is spearheading to advance his agenda in the Trump era.
"The Democratic Party recognizes where their base is at right now," Flores says. "They're beginning to embrace this movement."
Democrats have been resistant to adopting such progressive issues as raising the minimum wage or calling for universal healthcare on the national stage until recently, after Sanders' message was found to deeply resonate with millennials and independent voters. Fearing another major loss and seeing an opportunity to make a national splash in the Trump era, progressivism in rising to the forefront of the Democratic party like never before.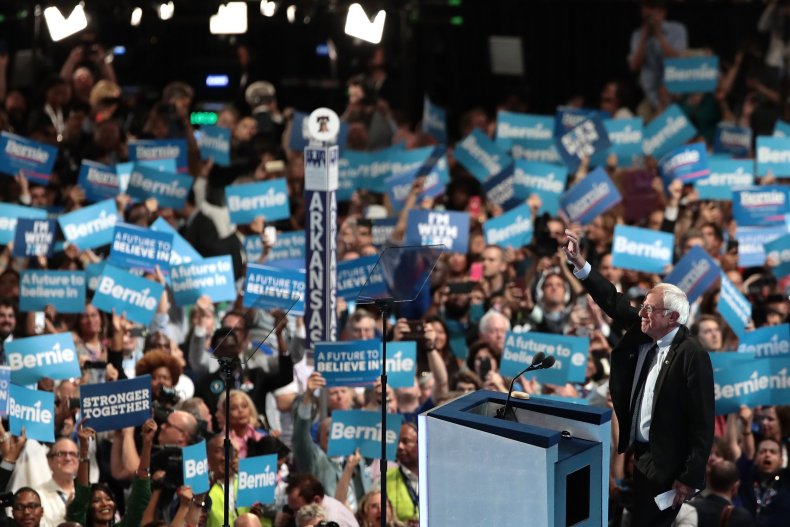 "You really are seeing a shift in these issues becoming beyond acceptable among new Democratic candidates and politicians," Flores says. "No one would even consider talking about raising the minimum wage to $15 before 2016 nationally. You simply could not get the buy-in from the Democratic Party for so many issues."
The organization is now working to engage with Democrats working in locals races to adopt key issues for progressives: humane immigration reform, universal healthcare coverage, free college, restorative justice (meaning, no private or for-profit prisons) and minimum wage increases.
Not to mention, the national platform also serves to maintain and bolster Sanders, who could eventually seek to replace Trump in the White House.
"Is it convenient someone as horrific as Trump, with his destructive agenda, is in the White House? In a way, yes," Flores says. "It helps engage people who otherwise may not be involved in politics take a stand for the issues they believe in. It's why we've been able to field and train so many new people to run in local elections."
Our Revolution has concrete plans to endorse a presidential candidate in a few years, Flores tells Newsweek. However, even though many of its founders and volunteers would love another Sanders run, the heart of the revolution is driving his supporters and other Democrats to adopt progressive platforms and run for office before 2020.
"My first involvement in politics was picking up a yard sign in 2010," Flores says. "Two years later I was being sworn in as the first Latina in the Nevada assembly and senate. That's what politics should be about: we all want to vote for good people that match our core values."
Much like 2016, the final hurdle for the Democratic Party will be found at the ballot box in the 2018 midterm elections and again, when two candidates go head to head in the 2020 general election. By then, Democrats should be equipped with a new understanding of what it will take to trump a bold conservative agenda supported by an energized base that consistently flocks to the polls for Republican leaders time and time again. The nation will inevitably discover whether they heeded that advice in what can be foreshadowed as another whirlwind of an election, regardless of party affiliation.