Bernie Sanders 'Very Concerned' Trump Will Fire Mueller, Set Off 'Constitutional Crisis' With Russia Pardons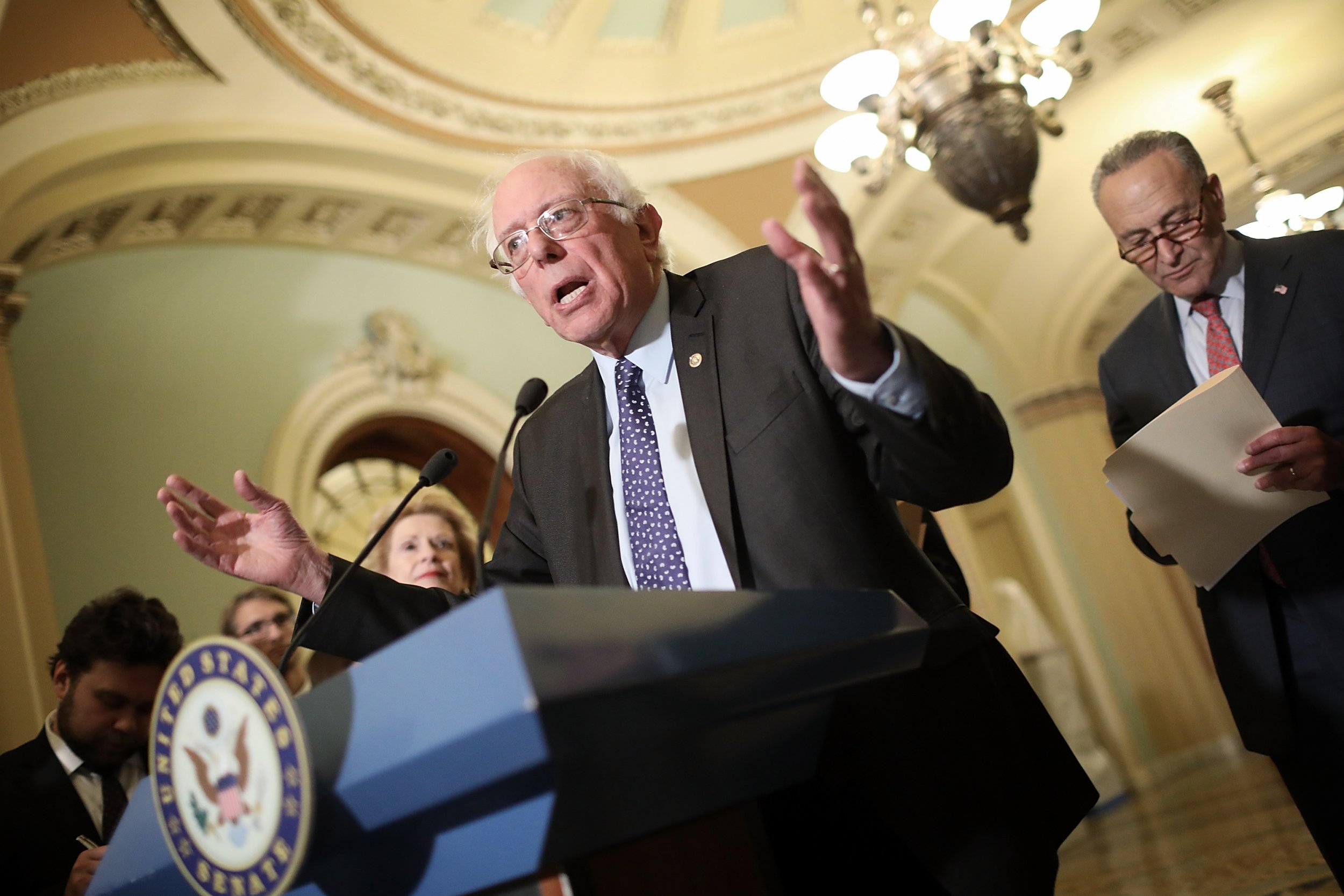 Senator Bernie Sanders said Sunday he's "very concerned" President Donald Trump will fire Special Counsel Robert Mueller and set off a "constitutional crisis" by pardoning people who are indicted in the investigation into the Trump's campaign suspected Russian collusion.
"To attack [Mueller's] integrity in order to protect the president is unacceptable," Sanders, a Vermont independent, said on CNN's "State of the Union."
"Furthermore, it is equally unacceptable for the president or any of his advisers to be thinking about granting pardons to those people who pled guilty."
Asked what would happen if Trump took steps toward a firing or any pardons, Sanders replied, "I think to say the least it would be provoking a constitutional crisis."
Sanders also noted that Mueller, a former FBI director under Presidents George W. Bush and Barack Obama, had broad bipartisan support in Washington before he took over the Trump probe and became a target for conservatives.
Speculation has swirled for months that Trump might fire Mueller, and even the president's own reassurances to the contrary have not quieted those fears. The anxieties rose as Mueller's investigation led to indictments or guilty pleas from four Trump campaign associates, including former campaign manager Paul Manafort, who faces federal charges for alleged money laundering and financial fraud, and former national security adviser Michael Flynn, who pled guilty to lying to the FBI about contacts with Russia during Trump's presidential transition.
As the charges came down, fears arose that Trump might pardon his supporters, as he did earlier this year for former Arizona sheriff Joe Arpaio, who had endorsed Trump's candidacy. The White House has said Trump has no pardoning plans, but his interest in learning about his pardoning powers is well-known, and there is nothing in the Constitution that would explicitly stop him from pardoning his associates. A potential pardon would likely lead to an unprecedented legal saga that could end up in the Supreme Court.
Trump has made no attempt to hide his disdain for Mueller's probe, calling it a "witch hunt" and stepping up his criticism in recent weeks of his own intelligence agencies. Trump spent the weekend waging a Twitter war on FBI Deputy Director Andrew McCabe, whom he accused of colluding with Hillary Clinton's campaign.
"How can FBI Deputy Director Andrew McCabe, the man in charge, along with leakin' James Comey, of the Phony Hillary Clinton investigation (including her 33,000 illegally deleted emails) be given $700,000 for wife's campaign by Clinton Puppets during investigation?" Trump wrote in one tweet, referring to McCabe's wife Dr. Jill McCabe, who ran an unsuccessful Virginia state senate campaign in 2015 and received close to $700,000 from Democratic groups. But none of the cash came from the Clinton family.