Bernie Sanders Criticizes GOP Senate Colleague for 'Hypocrisy' Over Stimulus Relief
Senator Bernie Sanders, a Vermont independent, slammed his Republican colleague Senator Ron Johnson of Wisconsin for blocking a measure to give most Americans a second $1,200 stimulus check in the pending COVID-19 relief package.
Johnson blocked an amendment sponsored by Sanders and Senator Josh Hawley, a Missouri Republican, to send $1,200 direct stimulus payments to most Americans, as well as $500 for children and dependents on Friday. The two senators had urged their colleagues to back the direct relief payments, and Hawley lobbied President Donald Trump directly—even urging him to veto any legislation that does not include another round of stimulus checks.
The Quote
"Sen. Ron Johnson objected to my bill to provide $1,200 to working families and $500 for kids because he's 'worried' about the deficit. Funny. He wasn't so worried about the deficit when he voted to give $1 trillion in tax breaks to the 1% and large corporations. What hypocrisy!" Sanders tweeted on Saturday.
A spokesperson for Johnson told Newsweek in an email that he "is opposed to the untargeted nature of Sen. Sanders' proposal instead of instituting reforms to better target Americans who need relief."
Why It Matters
Through the bipartisan $2.2 trillion CARES Act, which Congress passed in March, most Americans received $1,200 stimulus checks as well as additional funding for children and dependents—similar to the measure proposed by Hawley and Sanders. But Republicans and many Democrats have shown less interest in providing additional stimulus payments in the current round of relief being negotiated.
"What we did back in March, that every senator voted for, $1,200 for every working individual, $2,400 for working couples, 500 bucks for kids and dependents," Hawley said from the Senate floor on Friday.
Although the senators' effort was not entirely successful, a bipartisan group of negotiators have included direct payments in the pending relief bill that are reportedly set at about half of what was approved in March. The relief bill is still being negotiated but may be passed on Sunday.
In Sanders' criticism of Johnson, the progressive senator pointed to the 2017 Tax Cut and Jobs Act, Trump's signature legislative achievement. Those tax cuts have largely benefited the wealthiest Americans and corporations, while the Congressional Budget Office has said these tax cuts are a key factor behind projected yearly federal budget deficits eclipsing $1 trillion.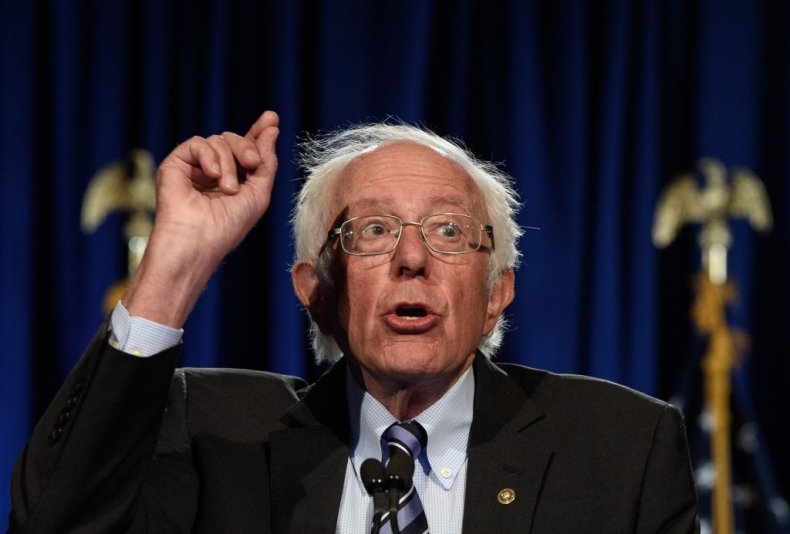 Opposing View
Johnson described Sanders' and Hawley's proposed stimulus checks as a "shotgun" approach and raised concerns about the growing federal deficit.
"I completely support some kind of program targeted for small businesses...So what I fear we're going to do with this bipartisan package and what the senator from Missouri is talking about is the same thing, is a shotgun approach," Johnson said Friday. "We will not have learned the lessons from our very hurried, very rushed earlier relief packages."
Defenders of the 2017 tax cuts championed by Republicans and Trump point to the historically low unemployment the country achieved during the president's first three years in office—prior to the pandemic, as well as steady economic growth. They argue that the tax cuts were key to stimulating job creation.
Updated 1:20 p.m. ET: A comment from a spokesperson for Senator Ron Johnson has been added.