Bernie Sanders Endorses 'Young Turks' Founder Cenk Uygur's Congressional Run a Month After Uygur Endorsed Him
Presidential candidate Senator Bernie Sanders endorsed Cenk Uygur, creator of the progressive news program The Young Turks, for Congress today.
"I'm endorsing Cenk because I know he will serve ordinary people, not powerful special interests," Sanders said in a statement Uygur tweeted. "He is a voice that we desperately need in Congress and will be a great representative for CA-25 [the 25th congressional district of California] and the country."
"For years," Sanders continued, "Cenk has inspired people all across the country to organize against corrupt forces in our politics, and now he's organizing the people in his district to do the same."
Sanders went on to praise Uygur's advocacy of Medicare for All, his support of a Green New Deal and his "courage in standing up to the greed and power of the corporate elite."
Sanders' endorsement comes a month after Uygur endorsed Sanders for president on his television show.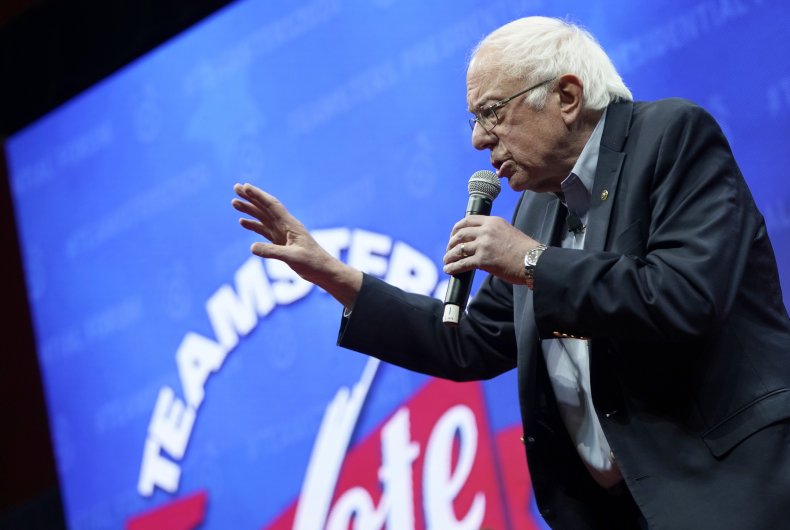 "I think that the right thing to do is to completely and utterly challenge the system, which is what Bernie has been doing all along," Uygur said. "Bernie Sanders has been the one candidate that has clearly said that he is going to up against that system in its entirety."
While Uygur said he believed Sanders' progressive policies were similar to those of candidate Senator Elizabeth Warren, Uygur said he believed Sanders could actually get those policies passed.
"Criminal justice reform," Uygur said in praise of Sanders, "the issue of corruption, climate change, the endless wars. How many times did he fight against the endless wars?"
"He carried us for 40 years. It's time for us to carry him back," Uygur said, adding that if voters "want to truly change the Democratic party and have it represent the people and not the corporate donors, the choice is clear. It's Senator Bernie Sanders."
Uygur is running for the California seat vacated by Katie Hill who resigned after suggestive photographs of her were leaked online, leading to allegations of sexual misconduct. Also running for the seat are former Trump aide George Papadopoulos and Assemblywoman Christy Smith.
Smith has already received endorsements from Senators Dianne Feinstein and Kamala Harris as well as current Speaker of the House Nancy Pelosi, according to Roll Call.
"I am proud to endorse Christy Smith because she will work to fight corruption, lower the cost of prescription drugs, fully fund public schools and build a strong middle-class economy that works for all Americans," said Pelosi in a statement.