Bernie Sanders Jumps Into Lead Over Hillary Clinton in Iowa Poll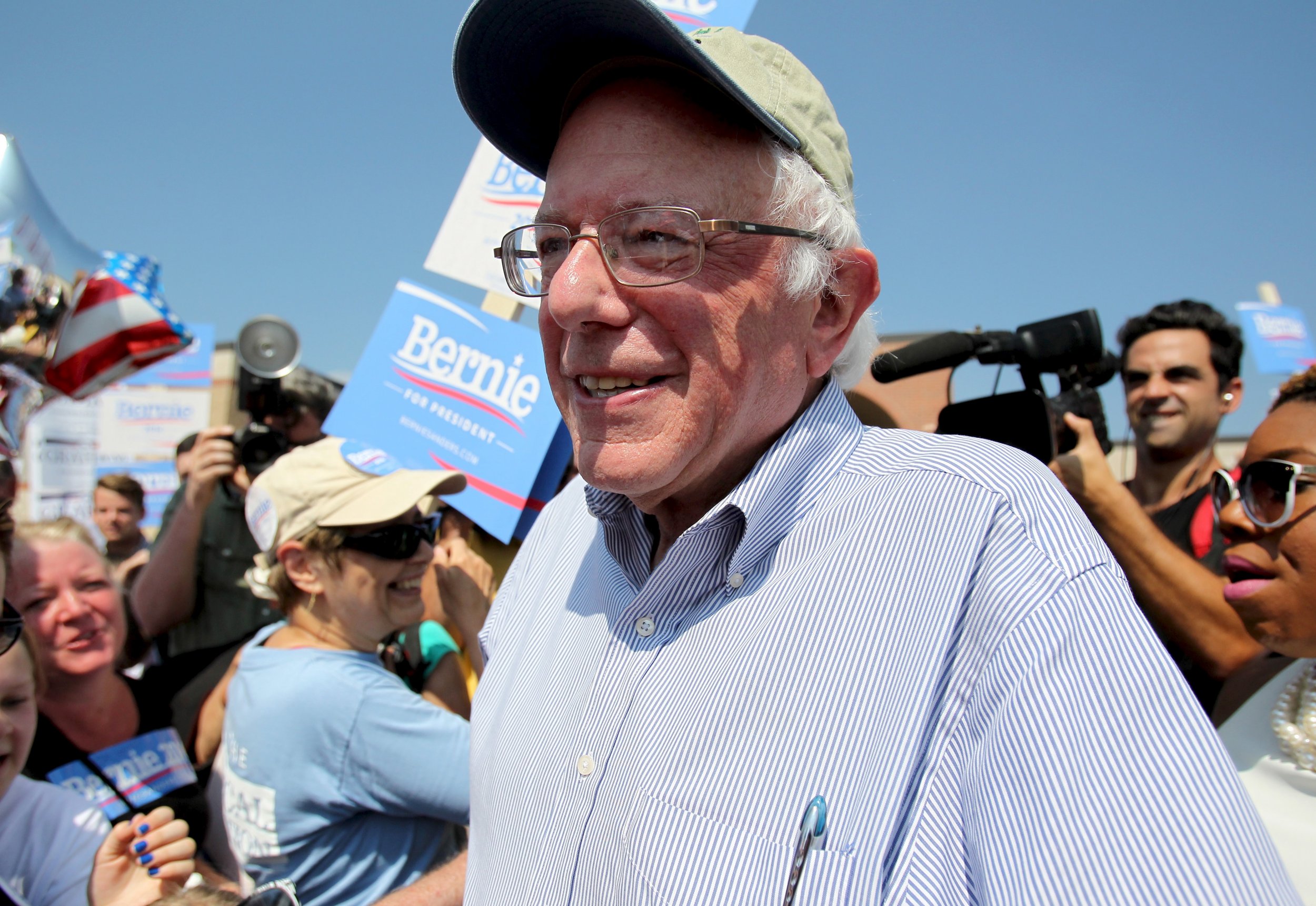 U.S. Senator Bernie Sanders of Vermont has taken the lead in Iowa over fellow Democrat Hillary Clinton in the 2016 race to the White House, according to a new Quinnipiac University poll published Thursday.
Among likely Iowa Democratic voters, Sanders is up one percentage point over Clinton, 41 percent to 40. The Hawkeye State is significant because it holds the first major electoral event of the nominating process in the presidential election. The first votes of the campaign will be cast there on February 1.
Clinton, who generally is viewed as the Democratic front-runner, leads Sanders 49 to 35 percent among women voters who participated in the poll. Among men, Sanders is ahead of Clinton by 14 percentage points, 49 to 28 percent.
"Sanders has become the Eugene McCarthy of 2016," said Peter Brown, assistant director of the poll. "He is the candidate of the Democratic left, against his own party's bosses and their prized presidential candidate, Secretary Hillary Clinton."
Vice President Joe Biden, who recently said he wouldn't hesitate to run for president if his family supports his choice, earned 12 percent support in the Iowa survey.
The new poll was conducted between August 27 and September 8 among 832 likely Iowa Democratic caucus participants. It has a margin of error of plus or minus 3.4 percentage points.
In Quinnipiac's last poll, released in early July, Clinton had 52 percent support, followed by Sanders with 33 percent and Biden with 7 percent.
A poll published in August by Franklin Pierce University and the Boston Herald showed that while most New Hampshire Democrats prefer Sanders, they think Clinton will be their party's nominee. The Granite State's primary occurs eight days after Iowa's, on February 9.