Bernie Sanders Leads Hillary Clinton in New Hampshire: Poll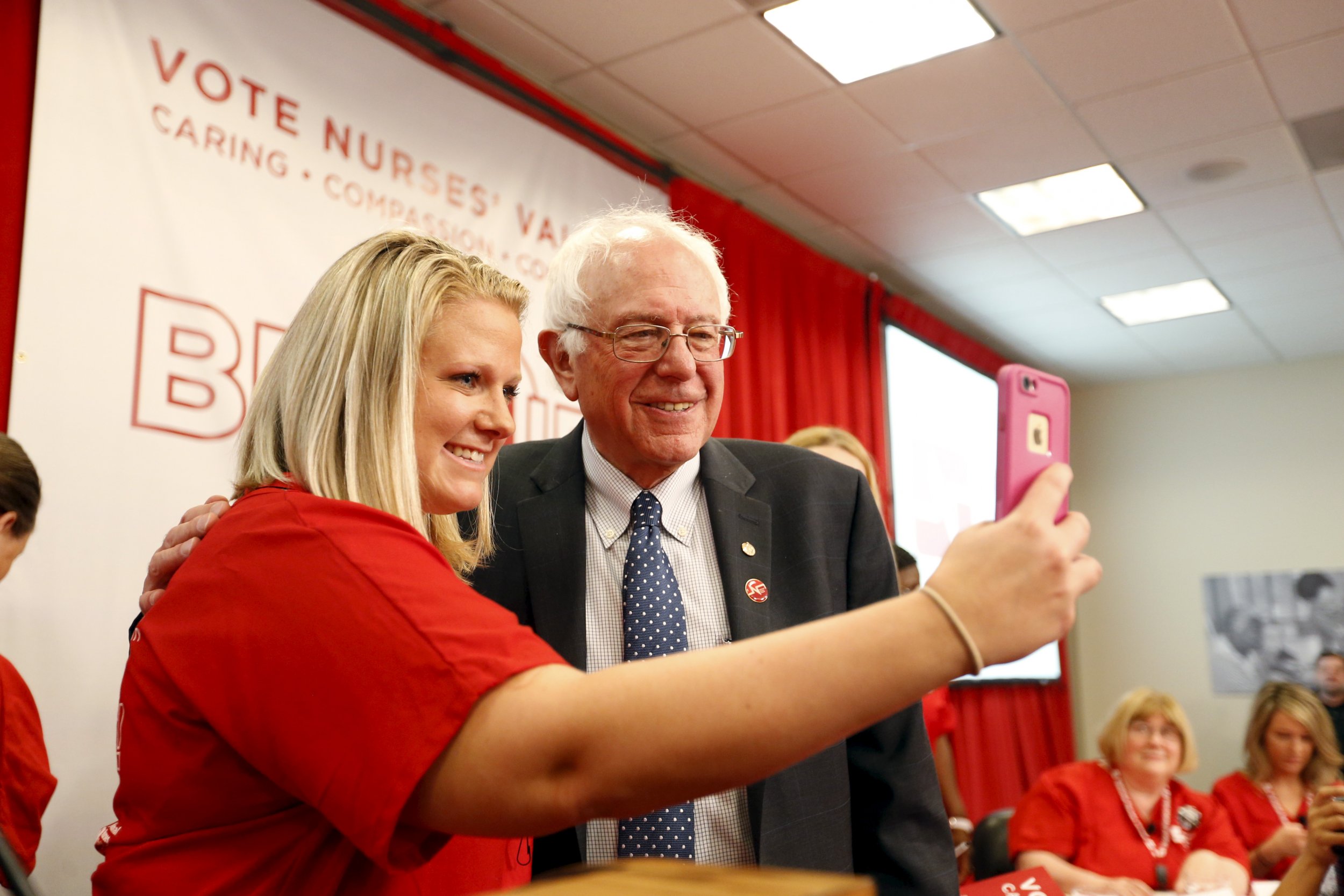 Most New Hampshire Democrats think Hillary Clinton will be their party's nominee but prefer Vermont Senator Bernie Sanders, a new poll by Franklin Pierce University and the Boston Herald reveals. The results were first reported Tuesday by the Herald.
New Hampshire's primary, the first in the nation to take place in the run-up to the party conventions, is closely scrutinized by the media and is often seen as a bellwether for the parties' nominations. (Though perhaps erroneously: In 2008, Clinton and John McCain won their parties' respective primaries in the Granite State, yet neither was ultimately nominated.)
If the election were held today, 44 percent of those surveyed said they would vote for Sanders, 37 percent said Clinton, and 9 percent said Vice President Joe Biden, who has not announced he is running but is reportedlyexploring a bid. In March, the same poll found 47 percent in favor of Clinton and only 8 percent in favor of Sanders.
Among likely voters, Sanders generated more enthusiasm than Clinton. Only 35 percent said they were excited about Clinton's candidacy, while 51 percent said they "could support her" but "are not enthusiastic about her candidacy." Sanders generated more excitement: 44 percent said they were excited about his candidacy, and 36 percent said they "support some of his ideas" but "don't think he could win a general election against the Republican nominee."
While a majority (65 percent) said they thought Clinton would be the eventual nominee, Sanders's quick gains could spell trouble for the former secretary of state, whom many expected to sail through the nominations unscathed.
In recent months, Clinton has come under fire for her use of a private email server during her time in the Obama administration. Most recently, Clinton's attorney handed the server containing emails she sent during her tenure at the State Department over to the Justice Department.
See the full poll results below: