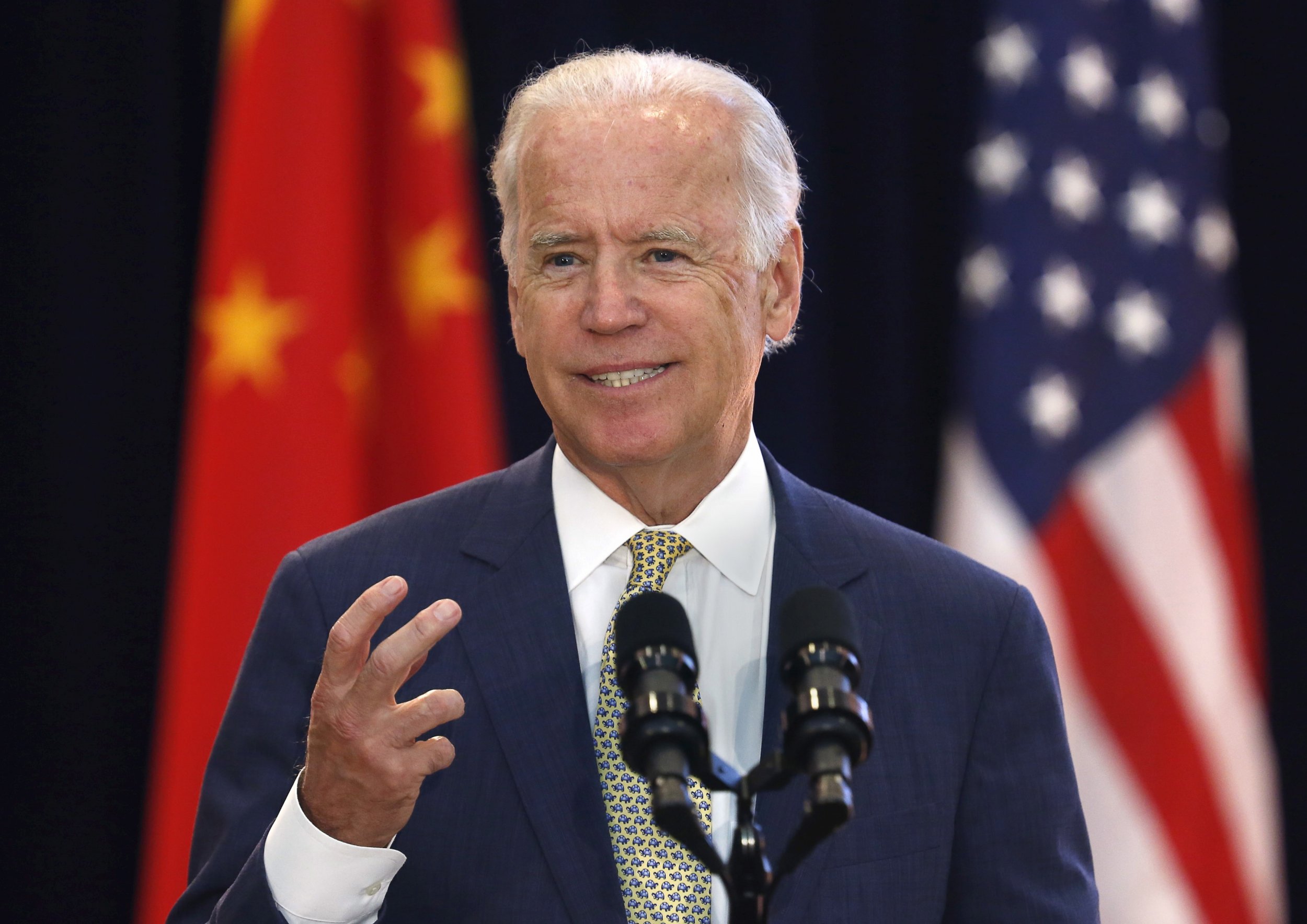 Vice President Joe Biden said he "would not hesitate" to run for president in 2016, as long as he has the energy to follow through with a campaign in the wake of his son's death earlier this year.
The vice president's 46-year-old son, Beau Biden, died of brain cancer in late May. On Thursday, in his first public comments about a possible run for president since his son's death, Biden said he is worried about the toll a campaign could take on his family.
"If I can reach that conclusion that we can do it in a fashion that would still make it viable, I would not hesitate to do it," he said, following a speech at a synagogue in Atlanta. "I can't look you straight in the eye and say, 'Now, I know I can do that.' That's as honest as I can be."
"But the honest to God answer is, 'I just don't know,'" he added.
In the past few weeks, multiple sources have speculated on Biden exploring a 2016 presidential bid, but he has not declared his candidacy. He would be the oldest person ever elected president, as he will be 74 just 12 days after next year's election in November.
Biden, who has held his role since President Barack Obama first took office in 2009, has deeply rooted knowledge of Washington politics from his nearly four decades as a U.S. senator from Delaware.
A recent Quinnipiac University poll found that he would outperform current Democratic front-runner Hillary Clinton in a general election against real estate mogul Donald Trump and other Republican hopefuls.