Bernie Sanders Leads Hillary Clinton in Iowa, New Hampshire, Poll Finds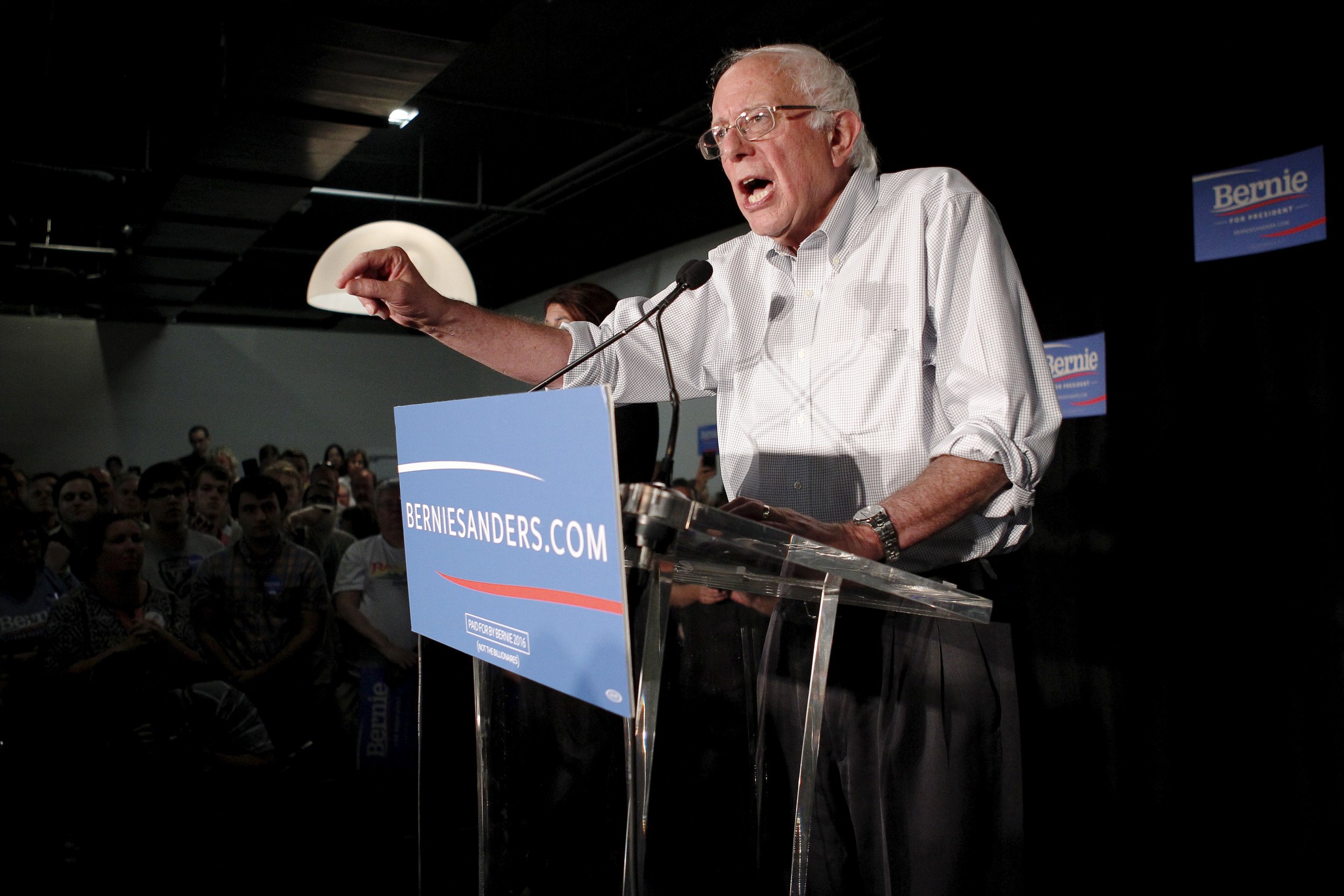 Liberal firebrand Bernie Sanders has taken the lead among Democratic candidates in the 2016 presidential campaign in early primary states, according to a poll released Sunday.
In the Iowa caucuses, Sanders, a U.S. senator from Vermont, has taken a 10-point lead over former Secretary of State Hillary Clinton, 43 percent to 33 percent, according to the CBS News poll, conducted with YouGov. In New Hampshire, Sanders leads Clinton 52 percent to 30 percent.
Clinton generally has been viewed as the Democratic front-runner on the campaign trail. She continues to hold the lead in South Carolina, 46 percent to 23 percent, according to the poll.
Vice President Joe Biden, who hasn't declared his intention to run, ranked third in Iowa with 10 percent, in New Hampshire with nine percent and in South Carolina wih 22 percent. He recently has spoken about needing emotional energy if he were to declare his candidacy, in the wake of his son's death earlier this year.
Iowa is significant for campaigns because it holds the first major electoral event of the nominating process in the presidential election for both parties. The first votes of the campaign will be cast there on February 1, followed by the primary in New Hampshire on February 9. South Carolina holds the first primaries in the South, scheduled for February 20 for the Republican Party and February 27 for the Democratic Party.
The CBS/YouGov poll was conducted via the Internet between September 3 and September 10 with 1,670 people in Iowa, 1,350 in New Hampshire and 1,840 in South Carolina. The margins of error vary by state.
The poll found a difference in enthusiasm among voters, as Sanders generates more excitement than Clinton. In Iowa, 63 percent of voters said they enthusiastically supported Sanders, while just 49 percent of Clinton's backers answered similarly. In New Hampshire, 78 percent who chose Sanders said their support was enthusiastic, compared to 39 percent of Clinton's voters.
A Quinnipiac University poll published on Thursday showed Sanders up one percentage point over Clinton, 41 percent to 40, among likely Iowa Democratic voters.
On the Republican side, real estate mogul Donald Trump continues to lead retired neurosurgeon Ben Carson in the three early primary states, according to the CBS/YouGov poll.