Bernie Sanders Leads Takedown of Donald Trump Over Puerto Rico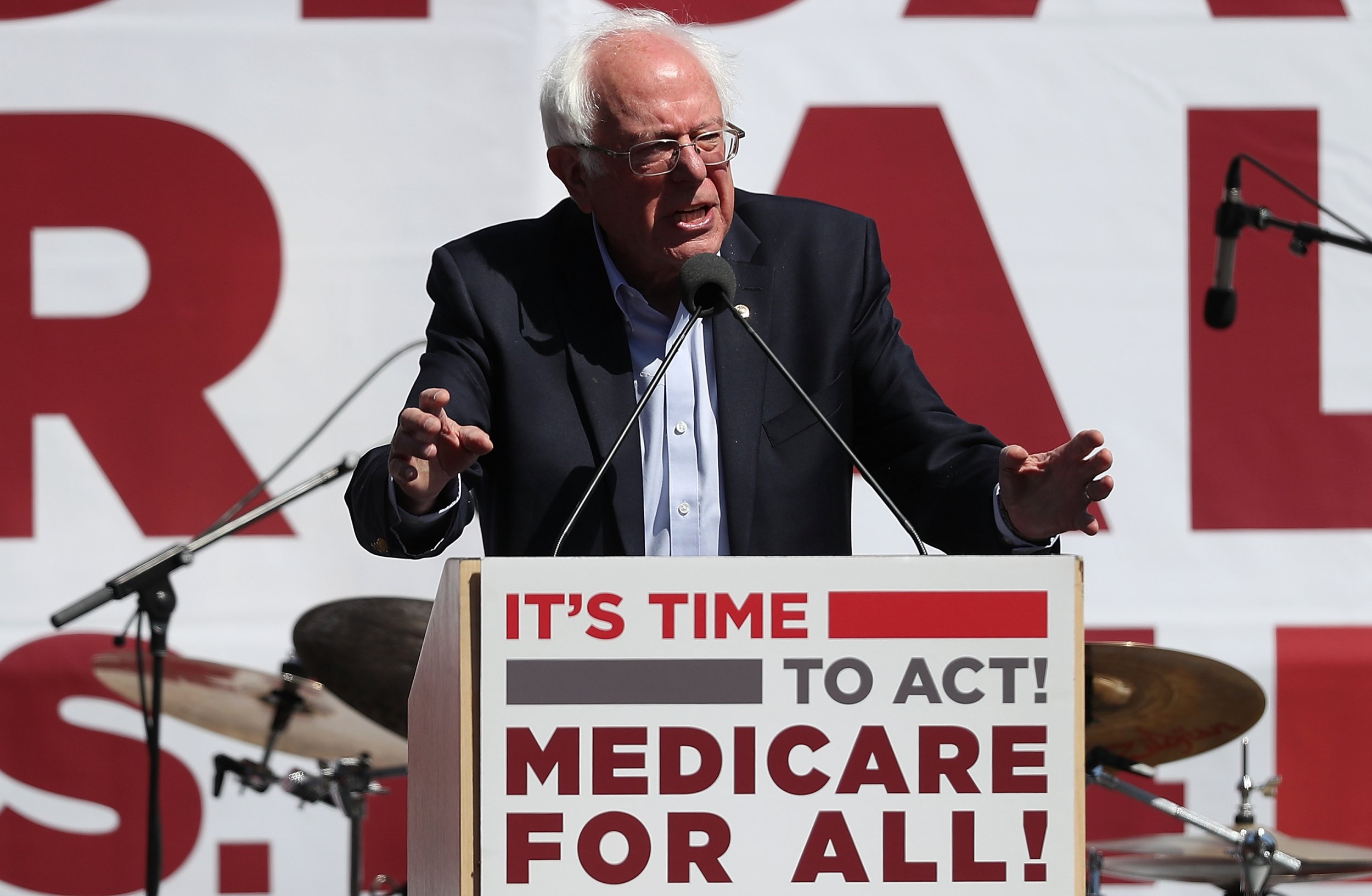 Bernie Sanders is leading criticism of President Donald Trump over how he is tackling the natural disaster in Puerto Rico.
The Vermont senator hit out at Trump on Sunday in an interview with CNN's State of the Union, explaining he believed the president's comments on the country were "unspeakable."
The president has made a number of contentious statements on Puerto Rico since it was devastated by Hurricane Maria, which left at least 90% of its residents without power or running water.
In an early statement on aid to the island, Trump mentioned the amount of debt the country was in, stating last week in a series of comments on Twitter: "Puerto Rico, which was already suffering from broken infrastructure & massive debt, is in deep trouble."
"Its old electrical grid, which was in terrible shape, was devastated. Much of the Island was destroyed, with billions of dollars owed to Wall Street and the banks which, sadly, must be dealt with," he added.
Trump also hit out at San Juan mayor Carmen Yulín Cruz for expressing her disappointment at how Trump's administration was handling the crisis, in comments Sanders suggested were unacceptable.
"The Mayor of San Juan, who was very complimentary only a few days ago, has now been told by the Democrats that you must be nasty to Trump," the President tweeted this weekend.
"Such poor leadership ability by the Mayor of San Juan, and others in Puerto Rico, who are not able to get their workers to help. They want everything to be done for them when it should be a community effort," he added.
His comments have prompted ire from Sanders and other lawmakers who have suggested Trump should not hit out at Puerto Rico while it is in dire need of help.
"It is unspeakable and I don't know what world Trump is living in. People in Puerto Rico are suffering one of the one disasters in the history of that island," Sanders told CNN, also explaining he believed the president was acting differently towards the people of Puerto Rico, who are U.S. citizens, than he was towards those suffering the effects of hurricanes in Florida and Texas.
"Yeah I think we have a right to be suspect that he is treating the people of Puerto Rico a different way than he has treated the people of Texas or Florida," the senator added.
His thoughts were shared by Ohio governor John Kasich, who also said in an interview with CNN on Sunday, Trump's comments were "...not appropriate. I mean when people are in the middle of a disaster, you don't start trying to criticize them." While Senate Minority leader Chuck Schumer told CBS' Face the Nation: "The president, instead of tweeting against the mayor of San Juan, who's watching her people die and just made a plea for help, [should] roll up his sleeves and get to work here."