Bernie Sanders Releases Medicare Plan Just Hours Before Democratic Debate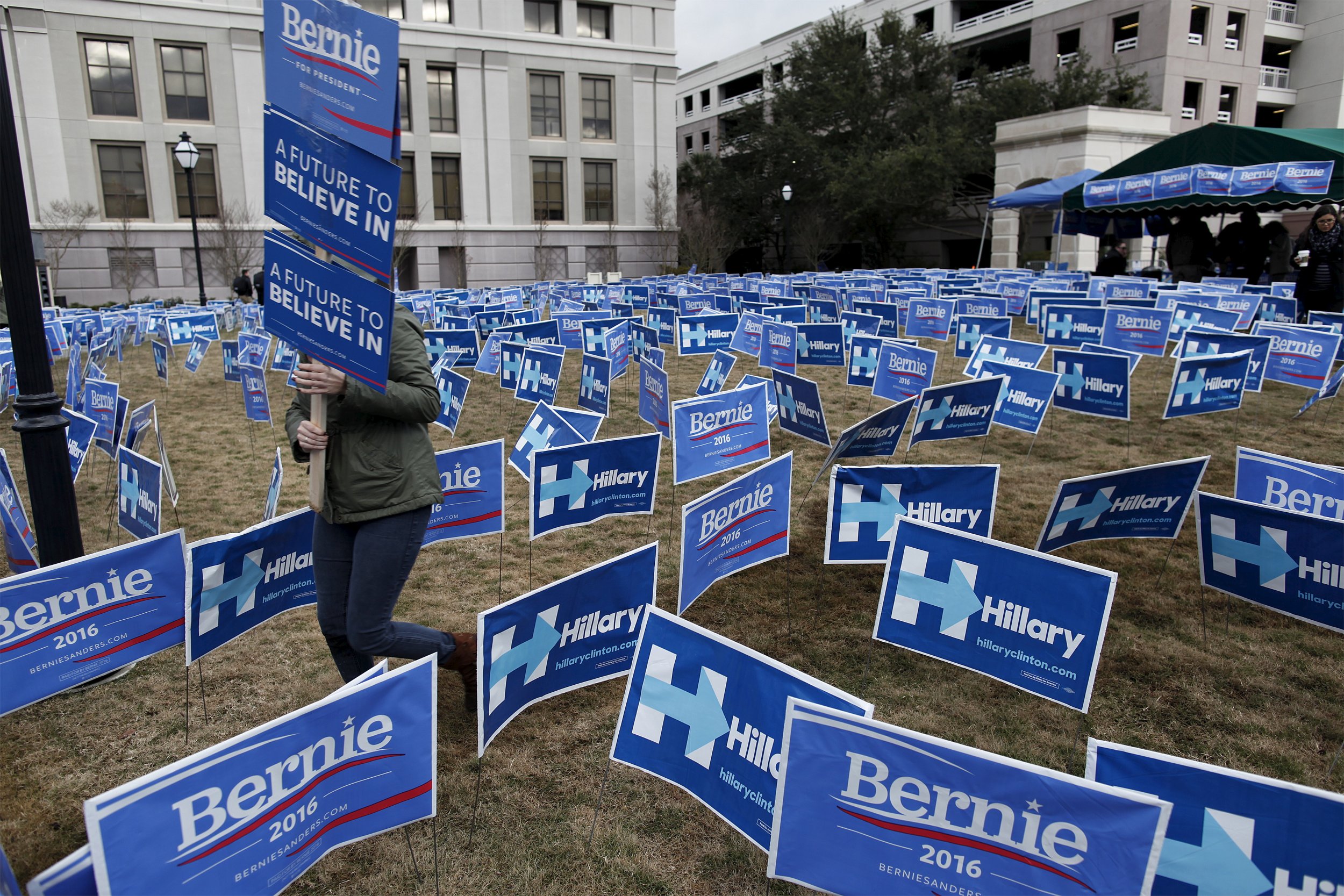 Updated | Democratic presidential candidate Bernie Sanders released a detailed Medicare-for-all health plan on Sunday night, just two hours before the start of his party's final debate before the Iowa caucuses on February 1.
There were no big surprises in the Vermont senator's announcement of a public single-payer system, for which he long has advocated. It would put all Americans into a government-run health insurance program, similar to the existing Medicare program that covers senior citizens. It would raise taxes on Americans and employers to cover this new, $1.3 trillion annual entitlement.
"What a Medicare-for-all program does is finally provide in this country healthcare for every man, woman and child is a right," Sanders said during the debate.
The Sanders campaign is already arguing that Americans, save for the very wealthy, would have much more money in their pockets because their premiums would be lower.
The Clinton campaign has noted that Sanders has proposed the guts of this plan nine times over the past 20 years in Congress and that releasing this latest version so close to the start of the debate is an effort to avoid scrutiny during the last forum before the Iowa caucuses. The Clinton campaign has argued that there's no reason to entirely upend the Affordable Care Act with a new system. Both Clinton and Republicans are likely to chide the tax hikes. Clinton has vowed to oppose any tax hikes on American families earning less than $250,000 annually.
Sanders's plan would cover everything on the healthcare spectrum, from inpatient to outpatient care, and preventive to emergency care. He says Americans wouldn't pay copays or deductibles, and the government would negotiate fair prices with drug companies for every citizen.
His plan includes figures that show a family earning $50,000 a year would save almost $6,000 a year on healthcare costs.
"Universal health care is an idea that has been supported in the United States by Democratic presidents going back to Franklin Roosevelt and Harry Truman," Sanders said in a statement. "It is time for our country to join every other major industrialized nation on earth and guarantee health care to all citizens as a right, not a privilege."
Sanders's campaign argues that the U.S. spends more on healthcare per person than any other advanced country in the world, including Canada, France, Germany and the United Kingdom. Since the U.S. has thousands of healthcare plans, he says, two patients with the same condition aren't guaranteed to receive the same care.
Sanders faced off against former Secretary of State Hillary Clinton and former Maryland Governor Martin O'Malley for their party's fourth debate in the election cycle Sunday night in Charleston, South Carolina.
As some of the polls showed Sanders in the lead over Clinton, she increased her attacks on his single-payer system last week. During the debate, Clinton said she respected Sanders's intentions and argued the Affordable Care Act is "one of the greatest accomplishments" of President Barack Obama, the Democratic Party and the United States.
"We finally have a path to universal healthcare; we have accomplished so much already. I do not want to see the Republicans repeal it," she said. "I want us to defend and build on the Affordable Care Act and improve it."
This story has been updated to include information from the debate.