Lester Holt Moderating Sunday's NBC News Democratic Debate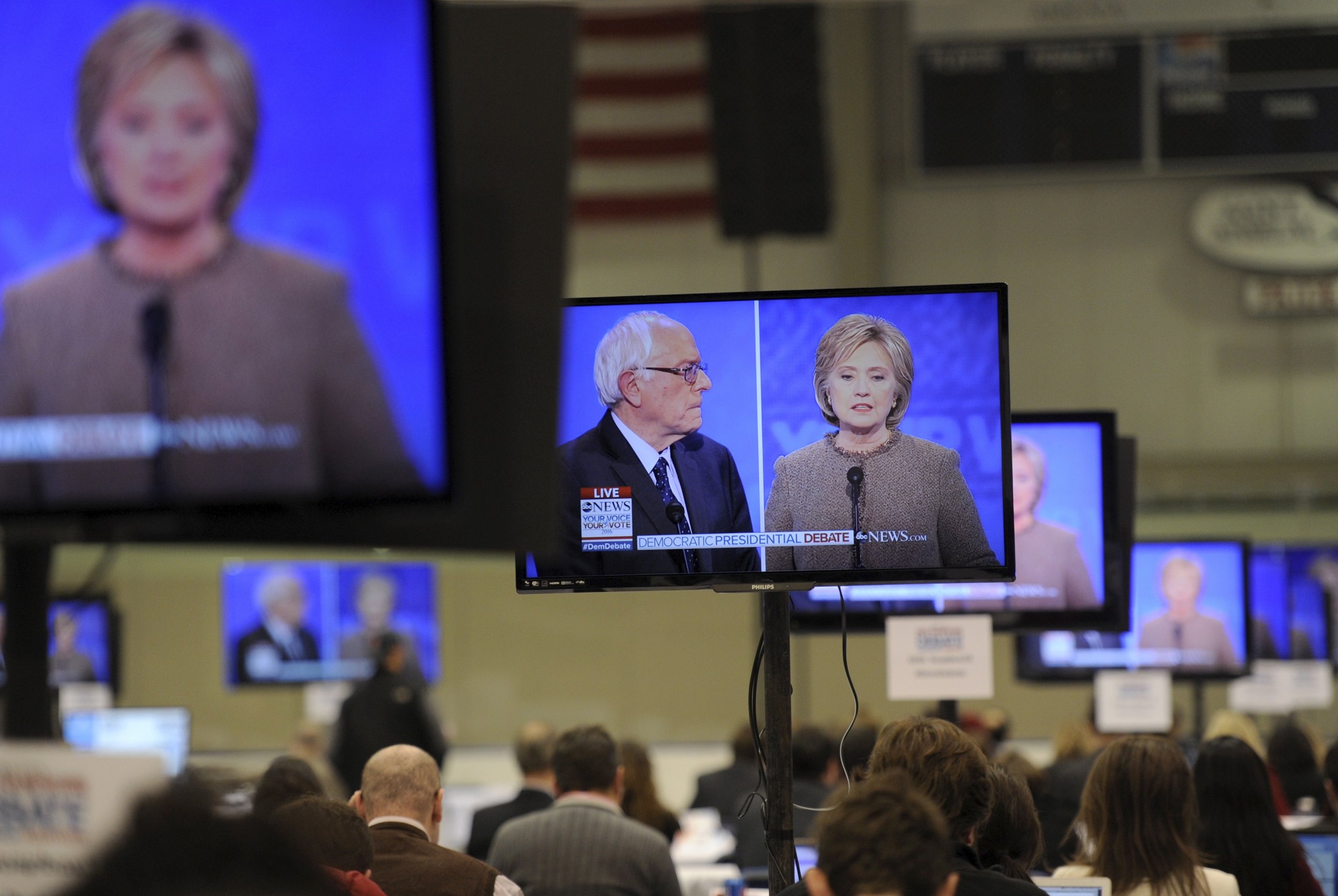 Updated | NBC Nightly News anchor Lester Holt, the first African-American appointed as lead host of a broadcast network's weekday nightly newscast, will moderate the Democrats' fourth debate, and their first of 2016, on Sunday night.
All three of the candidates—front-runner Hillary Clinton, Vermont Senator Bernie Sanders and former Maryland Governor Martin O'Malley—qualified for places on stage at the Gaillard Center in Charleston, South Carolina. The forum, which will start at 9 p.m. ET, will be the hopefuls' final chance to make their cases to a national audience before the first ballots are cast in Iowa on February 1, followed by New Hampshire on February 9.
Holt, the debate's principal moderator, last year replaced Nightly News host Brian Williams as anchor of the network's flagship weekday evening program. The 56-year-old newsman, who has been a TV reporter for 34 years, has also worked on other NBC programs, including the Today show and Dateline.
Holt will be joined by NBC chief foreign affairs correspondent Andrea Mitchell. Political director and Meet the Press moderator Chuck Todd will anchor pre- and post-debate coverage, and NBC White House correspondent Kristen Welker will provide analysis.
The Congressional Black Caucus Institute will host the NBC News—YouTube debate, sanctioned by the Democratic National Committee and the South Carolina Democratic Party.
To qualify for the debate, the candidates needed to reach an average of 5 percent either nationally or in the early voting states of Iowa, New Hampshire or South Carolina in the five most recent polls published before January 14. O'Malley's declining numbers threatened to keep him from joining Clinton and Sanders on stage.
Meanwhile, recent polls show Sanders leading Clinton in Iowa and New Hampshire, both crucial states to the nominating process. In an NBC/Wall Street Journal poll published Sunday morning, Clinton had a 25-point lead over Sanders in national polls.
In the last week, Clinton, a former secretary of state, increased her attacks against Sanders, her closest rival, over his gun voting record and health care proposals. Gun control has been a main topic at most of their previous debates.
Sunday's event is the first debate since President Barack Obama's January 5 announcement about his executive actions to tighten gun laws, and Charleston is where a white gunman allegedly shot to death nine African-American worshippers at a historic church last June.
The two-hour debate will air live on NBC and stream live on all NBC digital platforms, NBC-owned station and affiliate websites and the NBCNews YouTube channel. Social media users can follow along using the hashtag #DemDebate.
This story has been updated to include the new poll.