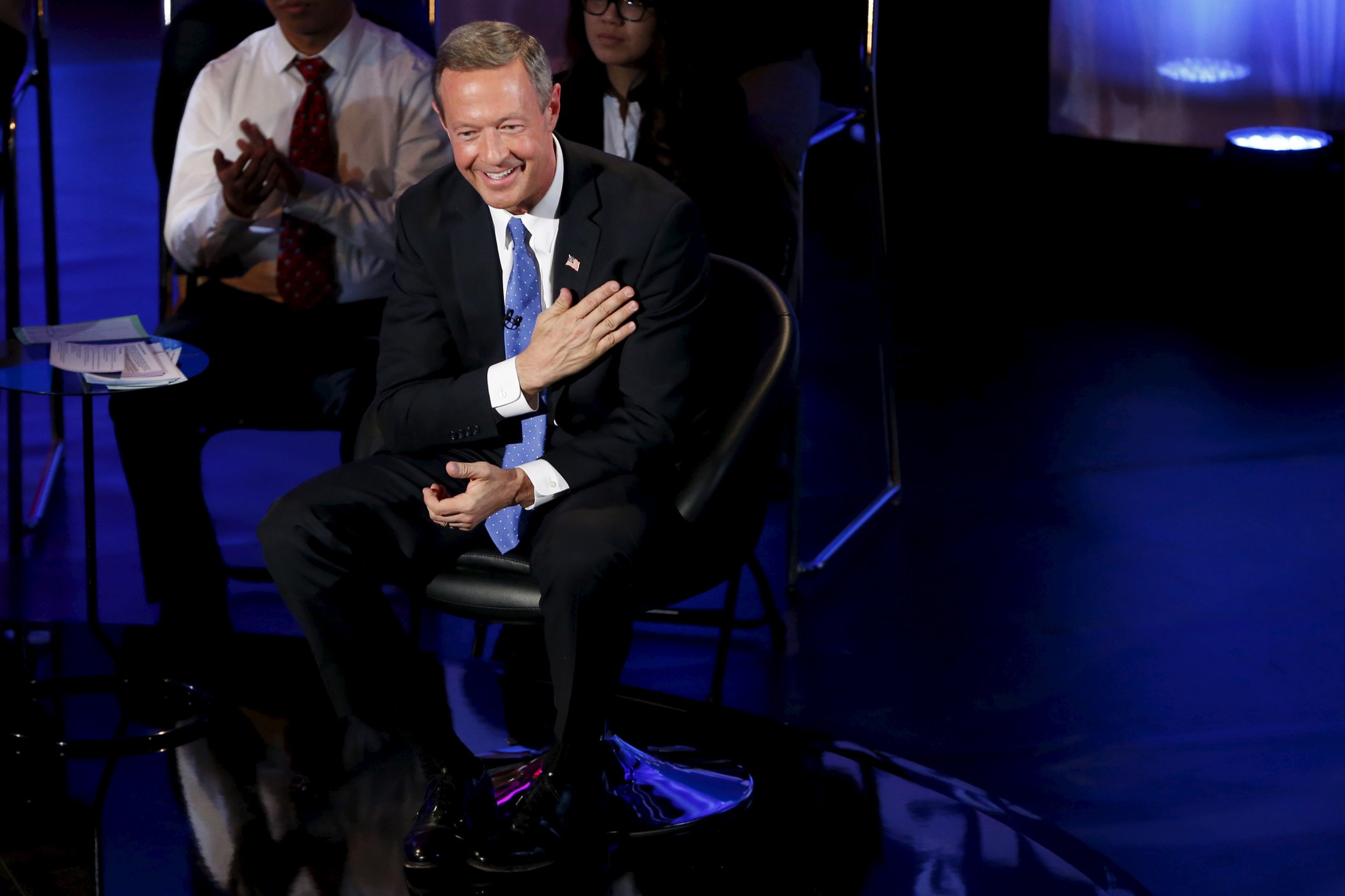 All three of the Democratic presidential candidates have qualified for their next debate Sunday in Charleston, South Carolina, despite speculation that struggling former Maryland Governor Martin O'Malley might not secure a spot on the stage.
To qualify, candidates needed to reach an average of 5 percent in recent national polls or those in the early voting states of Iowa, New Hampshire or South Carolina before Thursday. O'Malley's flagging numbers threatened to keep him from joining front-runner Hillary Clinton and Vermont Senator Bernie Sanders on stage for the Democrats' fourth debate and their first in 2016.
O'Malley garners 5 percent, compared with Clinton's 48 percent and Sanders's 45 percent of caucus-goers in Iowa, according to a recent NBC News/Wall Street Journal/Marist poll.
Sunday's contest will be the last chance for the presidential hopefuls to face one another before the first two nominating events of the election season—Iowa on February 1 and New Hampshire on February 9.
"Governor O'Malley is looking forward to it," Sean Savett, O'Malley's deputy national press secretary, tells Newsweek.
Host NBC News on Thursday announced the debate lineup, as Clinton continues to attack her closest rival, Sanders, for his votes to provide liability protections to gun manufacturers and his sweeping single-payer health care proposal. Some polls show Clinton behind Sanders in the crucial state of Iowa, as well as New Hampshire, where she has run behind at several points during the campaign.
Meanwhile, in his ongoing feud with the Democratic National Committee, O'Malley on Monday blamed his fading campaign on what he called the party's "undemocratic" debate schedule. He has repeatedly called for more debates.
The Congressional Black Caucus Institute will host the contest at the Gaillard Center in Charleston. NBC Nightly News anchor Lester Holt will be the main moderator, joined by the network's Andrea Mitchell. The two-hour event is set to begin on Sunday at 9 p.m. ET. The Republican candidates will face off in their sixth debate of the election season on Thursday at 9 p.m. ET.