Bernie Sanders, Who Is Rich, Complains That Wealthy People Always Want 'More, More and More'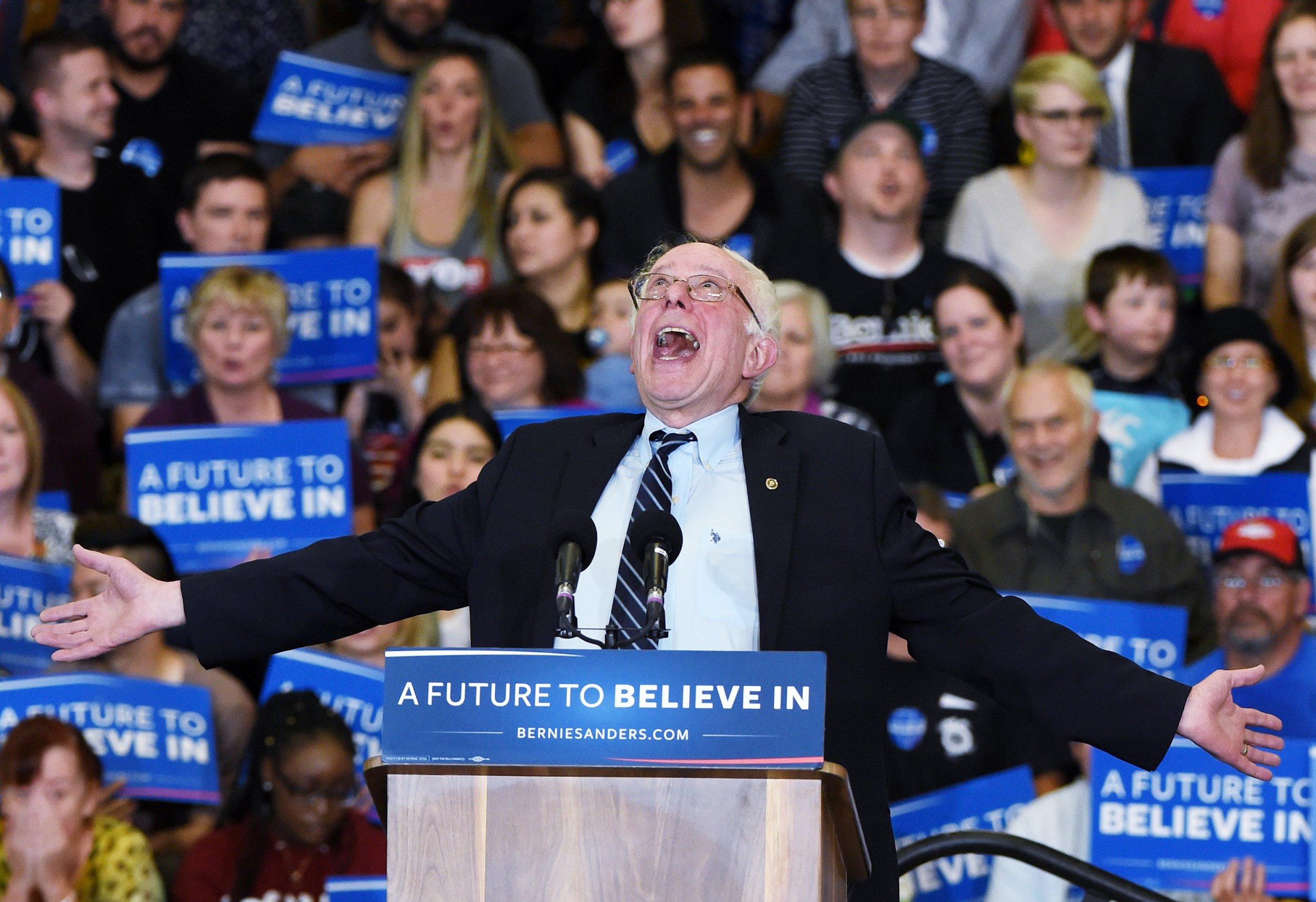 Independent Senator Bernie Sanders of Vermont slammed the billionaire class again on Monday, warning that a few oligarchs are now controlling a huge portion of the global economy to the detriment of the working class. In a lengthy CNN column, he argued that the wealthy are "never satisfied with what they have" and always "want more, more and more."
Just one problem: Sanders is one of them.
For as much as Sanders criticizes affluent Americans, centering his campaign around representing the middle class and going on late-night TV to slam President Donald Trump's rich Cabinet, he's far from slumming it. Sanders's June financial disclosure form showed that he earned more than $858,000 in book royalties alone. Add that to his Senate salary of $174,000, and he's firmly in the top 1 percent nationally.
Sanders spent much of the presidential race railing against Wall Street influencers—his campaign site even had the tagline "Paid for by Bernie 2016 (Not the Billionaires)." Since Trump took office, he's pushed for minimum wage to be increased to $15, appeared on CNN to debate GOP Senator Ted Cruz of Texas on the tax code and suggested Democrats should prioritize concerns about affordability over the investigation into Russia's interference in the 2016 election. But he's also been called out for his own bursting bank account.
In April, for example, Sanders tweeted, "How many yachts do billionaires need? How many cars do they need? Give us a break. You can't have it all." The backlash was swift, with dozens of Twitter users pointing out that Sanders had three houses.
His Monday remarks, then, may inspire skepticism rather than activism. Sanders does indeed make much less than three of the wealthy men he cited in his opinion piece—Jeff Bezos, Warren Buffett and Bill Gates—but some of his criticisms may come back to bite him.
"This massive level of wealth and income inequality, and the political power associated with that wealth, is an issue that cannot continue [to] be ignored. We must fight back," he wrote despite being a member of Congress since 1991 with considerable political clout.
He might not be named in the Paradise Papers, a leaked cache of documents that show how the world's wealthiest people hide their assets in tax havens and shell corporations, but his minimum net worth means he beats out colleagues like Senator Jeff Flake, an Arizona Republican, and Senator Kirsten Gillibrand, a New York Democrat, according to Roll Call.
Still, Sanders probably won't let up on his fight for equality anytime soon. In the CNN column, he called for people to come together and "take on the greed of the oligarchs." As long as billionaire Trump is in office, Sanders will keep fighting the system—regardless of what's in his wallet.