Senator Bernie Sanders, a Vermont independent, urged President Donald Trump to pass the current COVID-19 stimulus package and then work toward passing additional $2,000 direct stimulus checks with Congress.
Congress passed a bipartisan $900 billion COVID-19 relief bill last week combined with $1.4 trillion omnibus funding legislation to keep the government running next year. The White House had reportedly told Republican lawmakers to support the package. However, Trump released a video message on Tuesday evening describing the legislation as a "disgrace. The president took issue with funding directed to foreign countries and other federal priorities included in the omnibus portion of the bill, while also demanding that lawmakers increase the approved $600 stimulus checks to $2,000 for most Americans.
Democrats quickly backed the president's call for $2,000 checks, and progressives including Sanders noted that they'd urged Congress to include larger direct payments for months. Meanwhile, Trump has still not signed the current bill, delaying aid to millions of struggling Americans.
The Quote
"We do need to get $2,000 out to every working-class individual in this country, $500 for their kid," Sanders told ABC News' This Week on Sunday morning. "But you can't diddle around with the bill. Sign the bill Mr. President and immediately, Monday [or] Tuesday, we can pass a $2,000 direct payment to working families of this country."
Sanders described Trump's failure to sign the legislation as "unbelievably cruel." The progressive senator pointed to the millions of Americans who are now losing unemployment benefits and facing eviction.
"This president is diddling around and he may actually veto it," he said.
Newsweek reached out to the White House for comment, but did not immediately receive a response.
Why It Matters
The fate of the COVID-19 package is currently unclear. While Democrats have largely backed the calls to send Americans $2,000 stimulus payments, some leading Republicans have dismissed the suggestion entirely. Although Speaker of the House Nancy Pelosi plans to hold a roll-call vote in the House of Representatives on standalone legislation doling out $2,000 direct payments to most Americans, she has also urged Trump to sign the current bill to keep the government funded next year and rapidly release aid to financially struggling Americans.
Leading Republicans have also urged Trump to sign the current legislation.
"It took us a long time to get to where we are. I think reopening that bill would be a mistake." Senator Roy Blunt, a Missouri Republican who serves as the chair of the Senate Republican Policy Committee, told reporters on Thursday. "The best way out of this is for the president to sign the bill, and I still hope that's what he decides," he said.
In addition to his call for $2,000 stimulus checks, Trump strongly criticized the billions in spending going to foreign countries and other federal government priorities included in the omnibus funding portion of the bill. However, most of these funds came from the Trump administration's own budget item requests. It's unclear whether the president misunderstood the scope of the package or was just attacking the spending for the purpose of political posturing.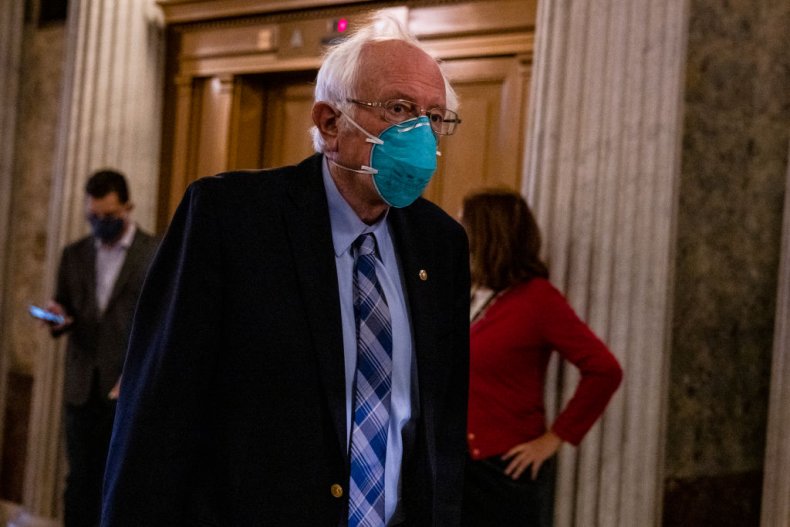 Opposing View
Some Republican lawmakers hope Trump will veto the legislation and also drop his demand for $2,000 stimulus payments. Senator Rand Paul, a Kentucky Republican who voted against the package, said he supports the president's concerns about funds going to foreign countries but disagrees with direct payments.
"I hope he vetoes it," Paul told Fox News on Wednesday morning. But he described the idea for stimulus checks as "really foolish" and "socialist." He added: "I part ways with the president on giving people free money."