Bernie Sanders Wants N95 Masks for All, While CDC Says 'Any Mask Is Better Than No Mask'
Vermont Senator Bernie Sanders is calling on the federal government to provide every American with a "high quality" N95 mask while the Centers for Disease Control and Prevention (CDC) is continuing to encourage Americans to wear any mask they can keep on.
Sanders' renewed push for upgraded masks comes amid the raging Omicron variant, which is more transmissible than both the original strain and the Delta variant.
The Masks for All Act, which Sanders introduced last year, would require the federal government to send every American a package of three N95 masks. The legislation is being co-sponsored by 15 Democratic senators, including Senator Majority Leader Chuck Schumer.
"As we face the rapidly spreading omicron variant, we should remember that not all face masks are created equal," Sanders, an independent, said in a statement. "It is an absolute scandal that in the richest country in the history of the world, high-quality masks are not more readily available to frontline workers, health care workers, and all Americans."
"We are proposing that we do what our public health experts and scientists say we must do: provide all of our people with high-quality, N95 masks without cost, which could prevent death and suffering and save huge amounts of health care dollars," the senator added.
And although the CDC has said it is "preparing to update the information on our mask website," the federal agency remains focused on getting Americans to mask up with whichever model they have.
"CDC continues to recommend that any mask is better than no mask and we do encourage all Americans to wear a well-fitting mask to protect themselves and prevent the spread of COVID 19," CDC Director Rochelle Walensky said during Wednesday's White House briefing. "And that recommendation is not going to change."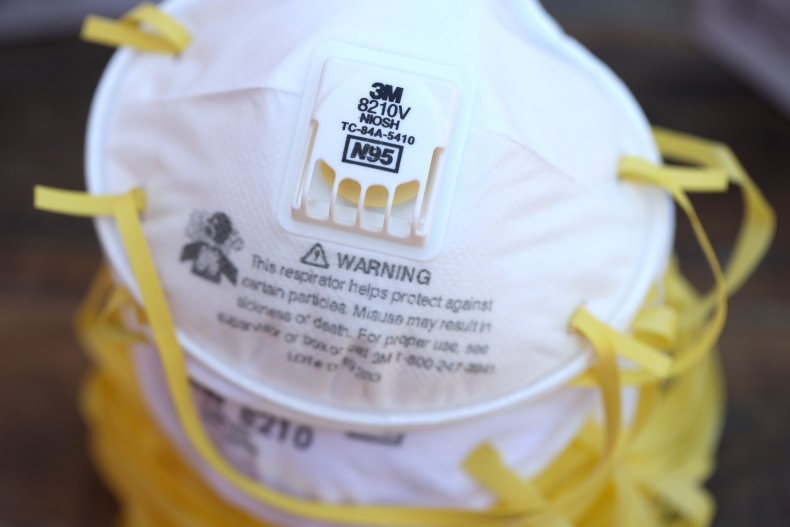 "The best mask that you wear is the one that you will wear and the one you can keep on all day long that you can tolerate in public indoor settings and tolerate where you need to wear it," Walensky added. "We will provide information on improved filtration and that occurs with other masks such as N95s and information that the public needs about how to make a choice, which mask is the right one for them."
While the shortage of N95 masks seen in the early days of the pandemic has subsided, the higher-grade masks remain more costly and harder to find when compared to cloth masks.
The rampant spread of the Omicron variant has pushed many health officials to encourage people to abandon their less-effective cloth masks in favor of those with better filtration.
"In the beginning, they said the virus could be contracted within 15 minutes [of] exposure. That timing shortened up with Delta, and now with Omicron, it appears contagion can occur with any exposure," Matthew Sims, the medical director of Infectious Disease Research for Beaumont Health, told Newsweek.
"Cloth masks are the least effective in providing protection, next comes surgical masks, then N95s. N95s work best because they fit tightly to the face. N95s should be fit tested to provide maximum protection, but people outside of health care don't have that opportunity," Sims added.
On Wednesday, White House COVID-19 Response Coordinator Jeff Zients told reporters that the Biden administration is "actively exploring" ways to make N95 masks more readily available to the public but did not elaborate on those efforts.
More than 30 House lawmakers, led by Representatives Bonnie Watson Coleman, Ro Khanna and Lori Trahan, have also introduced a similar piece of legislation in their chamber.