Bernie Sanders's Campaign Was Too White and Male, Top Adviser Admits, Saying It's a 'Top Priority to Remedy' in Future Campaigns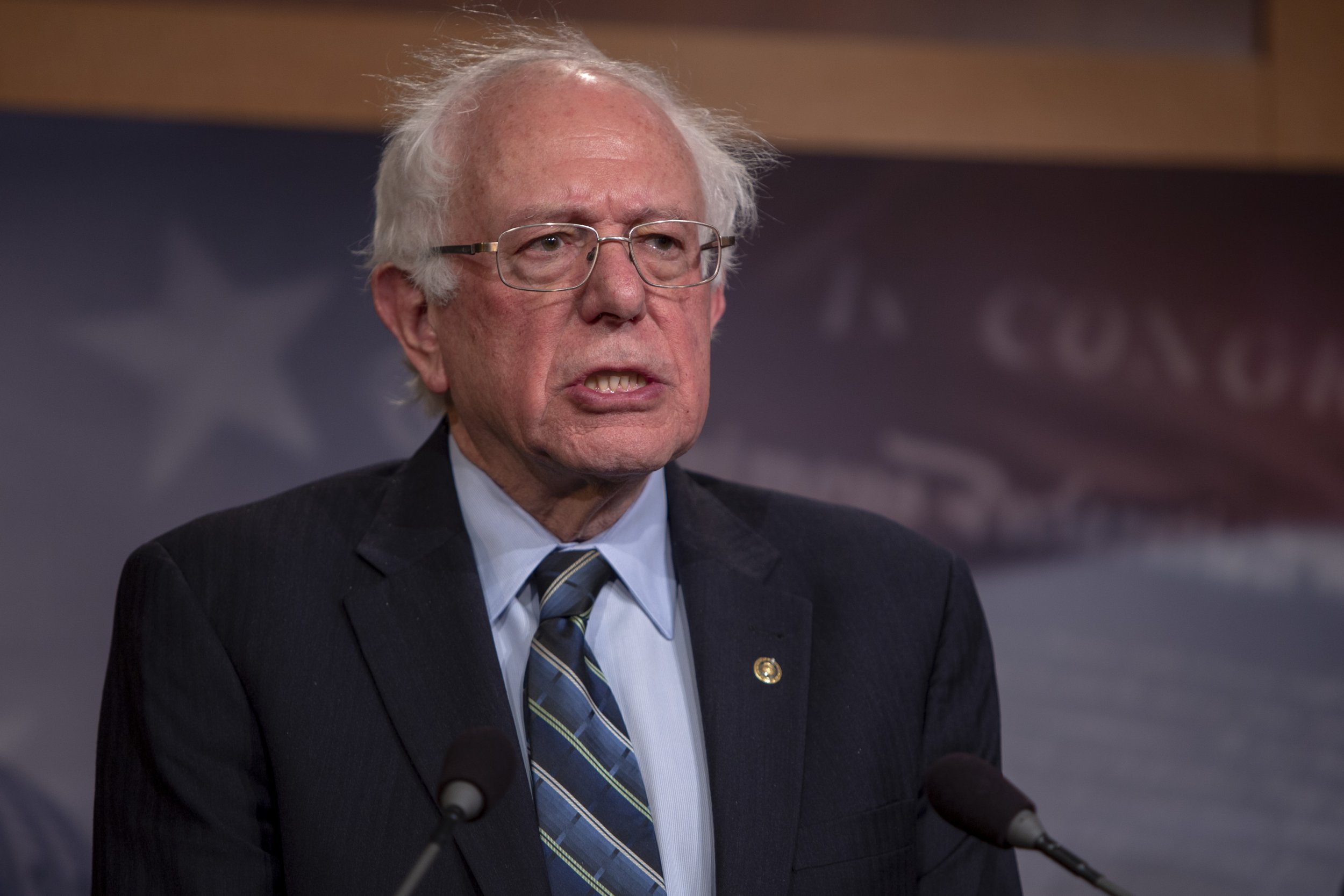 Jeff Weaver—campaign manager for Bernie Sanders in 2016 and current top adviser—told The New York Timesin a piece published Wednesday that the Vermont senator's presidential bid was too white and too male.
"Was it too male? Yes. Was it too white? Yes," he told the Times. "Would this be a priority to remedy on any future campaign? Definitely, and we share deeply in the urgency for all of us to make a change. In 2016, as the size of our campaign exploded, we made efforts to make it a positive experience for people. That there was a failure pains me very much."
The piece from the Times took an in-depth look at allegations of sexism, pay disparity between men and women, and sexual harassment within the Sanders campaign in 2016. Women who worked on the campaign shared stories alleging mistreatment, painting a picture of a disorganized campaign that didn't properly handle harassment.
Weaver told the Times "anybody who committed harassment on the campaign would not be asked back."
The article came just after the New Year began, with talks of the 2020 presidential race ramping up. Sanders is a potential 2020 candidate and he is seemingly considering giving it another go. He sent a fundraising email that read, in part: "Whenever I am asked about running for president in 2020, I answer that if I am the best candidate to beat Donald Trump, then I will probably run."
Sanders upstart campaign in 2016 was surprising to many political observers, which likely wouldn't be the case in 2020. But Sanders's message in the fundraising email was quite similar to his message in 2016.
"If that happens, the political, financial and media elite of this country will stop at nothing to defeat us. You know that," the email read. "We've lived through it together once before. Our ideas terrify them. So what they will do is try to divide us up with attacks—some old, some new—and our political opponents will spend obscene sums of money on ads to defeat us."
Very early polling has shown that Sanders—along with folks like former Vice President Joe Biden and Texas Representative Beto O'Rourke—was among the top choices right now for Democratic voters.