Best Video Game Black Friday Deals for 2021: From 'Battlefield 2042' to 'Just Dance 2022'
Gamers looking for a Black Friday bargain shouldn't just be shopping for consoles. There are great deals out there on video games themselves.
Whether it's an older title you've been meaning to catch up on, or a brand new release such as Far Cry 6, there is guaranteed to be something that catches your eye in one of the flash sales.
As is always the case on Black Friday, any deal that you see one minute could be gone the next. To help reduce that shopping pressure, Newsweek has put together some highlights from the Black Friday sales.
We have scoured everywhere from GameStop to Amazon and Best Buy and found some incredible savings on some incredible games.
This list covers only physical copies of games (on disc). For an overview of the titles that are being sold digitally on the PlayStation Store, click here. We also have a breakdown of deals on the Epic Games Store.
Call of Duty: Vanguard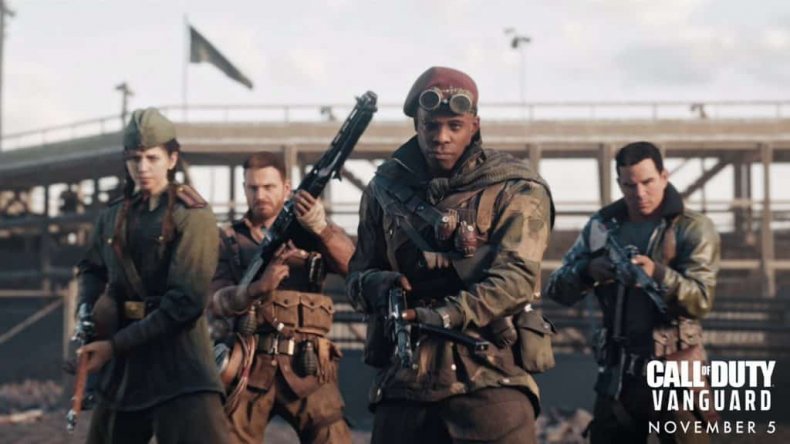 The latest Call of Duty release is one of 2021's biggest titles—and probably the biggest that isn't available on Game Pass or through EA Play Pro.
This year's entry in the military shooter franchise takes things back to basics with a more grounded World War II story and a stripped-down multiplayer component. Of course, it still has the co-operative Zombies mode for those who crave the unadulterated pleasures of mowing down shambling corpses with increasingly outlandish weapons.
The game is currently on offer at GameStop, with next-gen copies marked down to $53.99 (from an original price of $69.99) and last-gen versions going for $45.99.
There's an even better deal at Walmart, where you can get Vanguard for just $39.99.
Marvel's Guardians of the Galaxy
Marvel's Guardians of the Galaxy has been one of the surprise hits of 2021, winning over critics and fans alike.
Despite hailing from the same publisher as the reviled 2020 Avengers game—Square Enix—this one has been very well received. It is a classic single-player adventure game that mixes elements of Mass Effect, Uncharted and Devil May Cry. You control Peter Quill (aka Star Lord) and get to lead your band of intergalactic outlaws through an engaging story, complete with branching dialogue trees, decision making and, of course, a killer playlist of old-school tracks.
The game is currently discounted to $26.99 on the GameStop website, which is less than half price.
Far Cry 6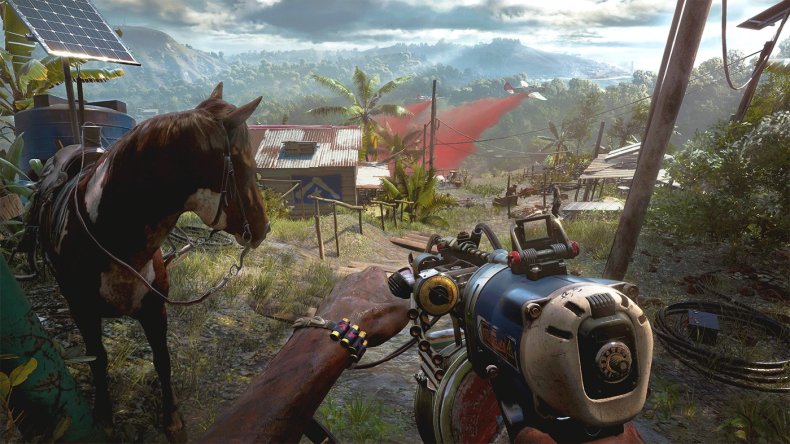 Another recent blockbuster, Far Cry 6 is touted as the largest entry in the series to date. For those who cannot resist Ubisoft's open world franchise, this one delivers more of the same but at an unprecedented scale. Not only do you have the irresistibly charismatic Giancarlo Esposito as a villainous dictator, but you can also get an attack crocodile and a gun that plays the Macarena.
A vanilla copy of the game is listed on Amazon right now for $35, which is not too shabby for a title that's barely a month old. The various special editions of Far Cry 6 are also on offer there too.
Back 4 Blood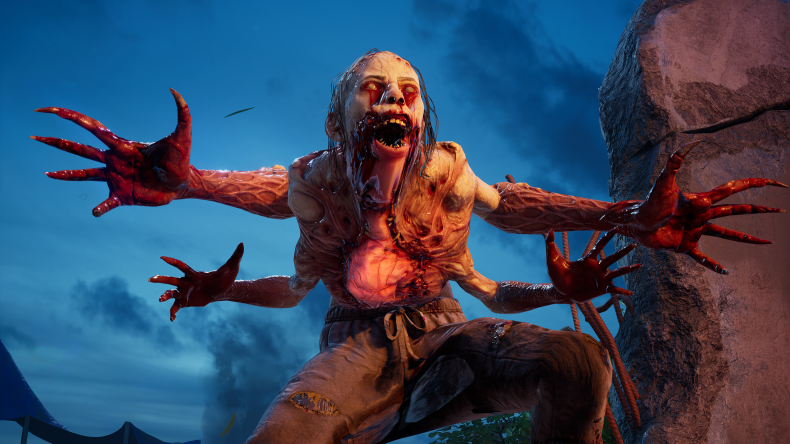 Those with an Xbox Game Pass don't need to buy a copy of Back 4 Blood, as it's already on that digital service. PlayStation owners will need to purchase the zombie shooter, though.
The game is a really fun experience with others, although not particularly great if you're on your own. If you decide to get it today, it might be worth trying to persuade some of your friends to pick up a copy as well.
Back 4 Blood's normal retail price is $59.99, but you can get it for $25 at Walmart right now.
Battlefield 2042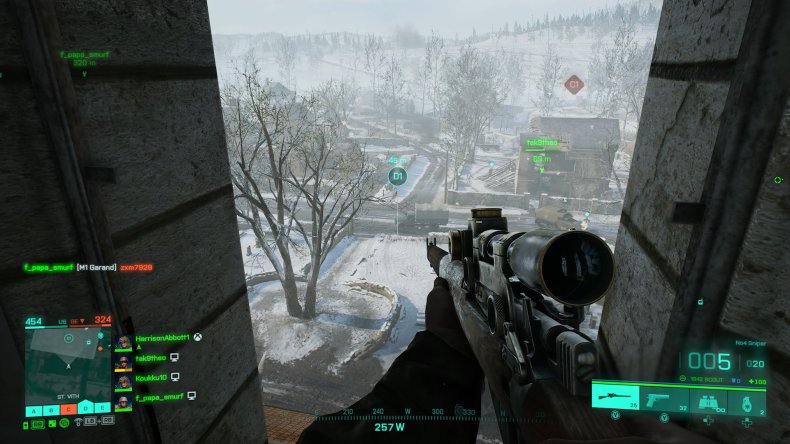 Battlefield 2042 has had a rocky launch fraught with balancing and technical issues, but EA has committed to an update roadmap that will hopefully get the multiplayer shooter into a better state.
Even if there are problems with the new modes, there's still a lot to enjoy here, especially when it comes to the deliriously entertaining Battlefield Hub. This sandbox mode lets you make your own original matches with unique rules and comprehensive map editing tools. It also allows you to revisit the franchise's glory days, with remastered content from Bad Company 2 and Battlefield 1942.
PS5 copies of Battlefield 2042 are currently $47 at Walmart, which is pretty good for a brand new, AAA release.
Madden NFL 22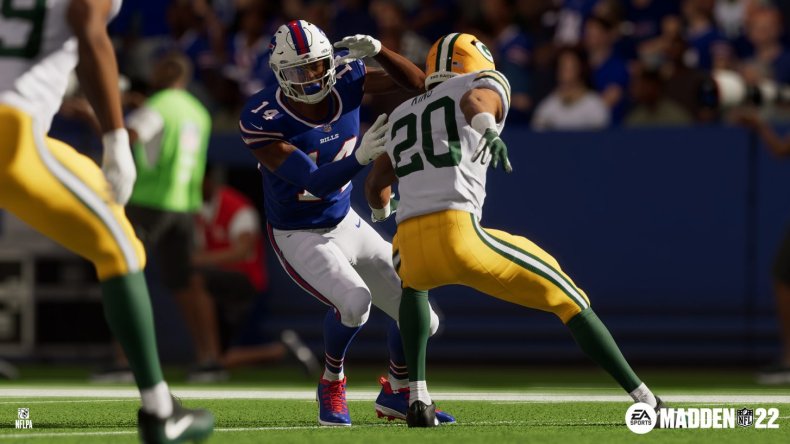 Walmart is offering deals on a variety of EA Sports titles, including Madden NFL 22. The latest instalment in the popular football series is going for $26 on Xbox One and that's in a limited-edition steelbook case.
The PS5 version is a little more costly at $35, but it's still a very good deal.
NBA 2K22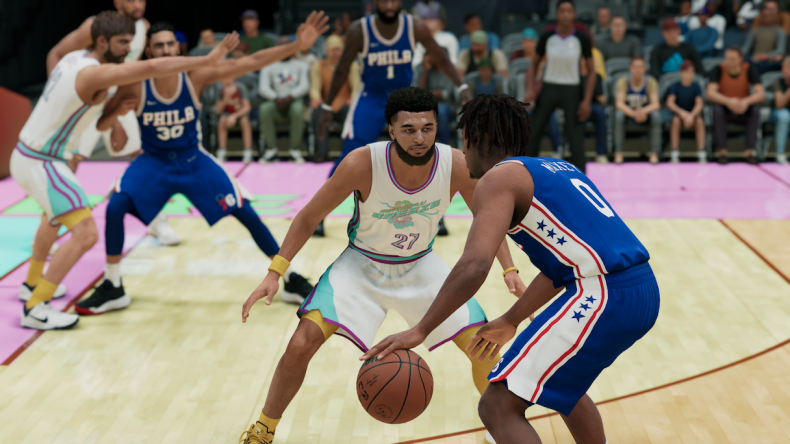 Keeping with the sports theme, basketball fans can pick up NBA 2K22 for just $26 from Walmart. If you want to take the court with you wherever you go, a copy of the game for the Nintendo Switch handheld is going for the exact same price.
Just Dance 2022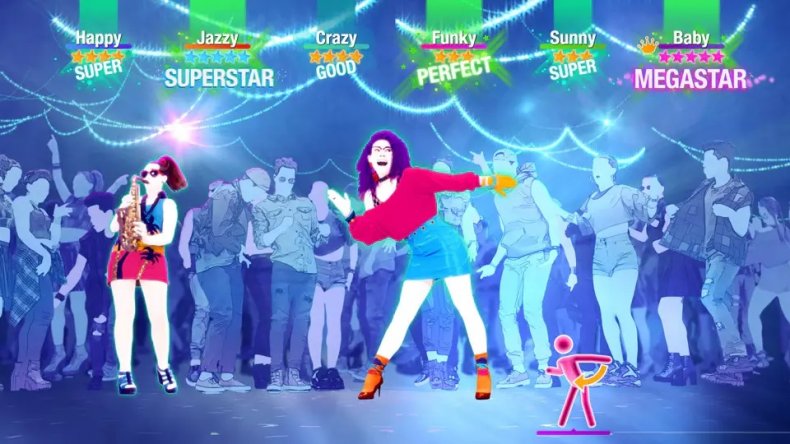 Speaking of the Nintendo Switch, the latest installment in the Just Dance rhythm action franchise is on offer at Walmart too. This year's version includes tracks from the likes of Beyoncé, Billie Eilish, Lady Gaga and Taylor Swift (not to mention the infectious "Mr. Blue Sky").
Just Dance 2022 is currently being sold for $25 at Walmart, which is ridiculously cheap for a game that only came out a couple of weeks ago.
To help you navigate the flash sales, Newsweek is running a Black Friday liveblog. Click here for regular updates on all kinds of items, including Broadway tickets, clothing, streaming service memberships, kitchen appliances and even travel.
In addition, we also have separate articles looking at the best Black Friday deals for iPhones, Samsung Galaxy devices and phone contracts, as well as one for makeup and beauty products.