The 30 Best Crime Movies on Netflix, According to Critics
Crime films have been a genre since the very beginning of cinema, providing viewers their fix of daring deeds and intrigue. In the decades since, there have developed almost as many subgenres as there are crimes you can commit. From crime comedies to true crime chillers, Netflix offers a small but significant batch of critically acclaimed crime movies.
Below are the 30 highest-rated crime movies on Netflix according to their Rotten Tomatoes score, encompassing some all-time classic and some hidden treasures—the sort of hidden treasure that someone might try to steal in a heist movie.
The 30 best crime movies on Netflix, according to critics
NOTE: Movies sorted by Rotten Tomatoes score and by the number of positive reviews.
30. Triple Frontier (RT Score 71%)
Netflix releases so many movies that even ones with huge starry casts can get lost in the noise. So it was with Triple Frontier, the 2019 movie that saw Ben Affleck, Oscar Isaac and Pedro Pascal as a group of former soldiers who plan a heist against a crime lord in South America.
29. Killing Them Softly (73%)
Brad Pitt and James Gandolfini playing hitmen is the stuff of casting dreams, and that is exactly what viewers get in this 2012 neo-noir that sees them hunt down three people after they rob a mob-controlled poker game.
28. The Hateful Eight (74%)
The second of Quentin Tarantino's westerns is available on Netflix in a four-part extended version that sees eight violent people trapped together in a cabin in the old west.
27. In a Valley of Violence (77%)
Saying that John Travolta's recent work is patchy is somewhat of an understatement, but this 2016 western is one of the good one, mostly due to it also starring Ethan Hawke. A flop at the time of release, Netflix has given it a second life.
26. 22 July (80%)
United 93 proved that Paul Greengrass is a master of bringing horrifying modern events back to life, and his 2018 movie continues that trend, seeing him tackle a shocking massacre in Norway.
25. The Bank Job (80%)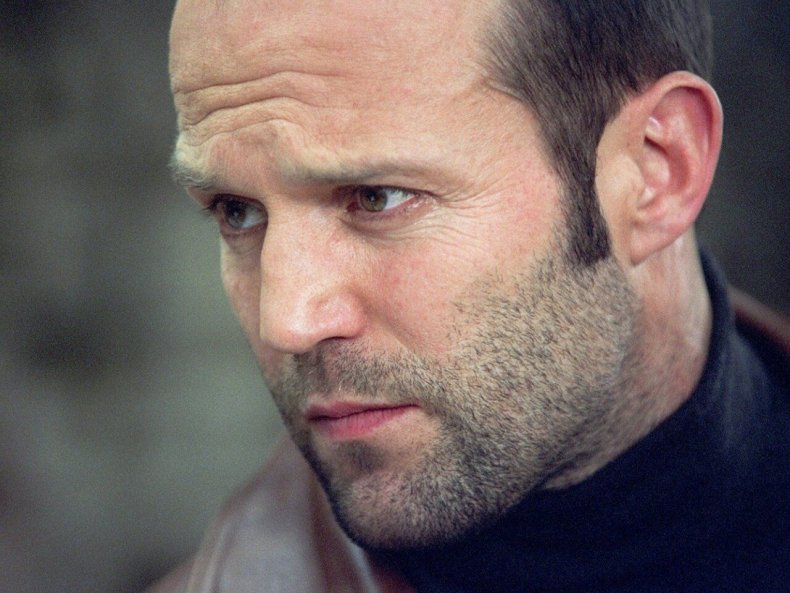 Some initially saw the 2008 movie as just another British Guy Ritchie knock-off, but for everyone who dismissed it there has been another surprise at how good the Jason Statham heist movie was.
24. Muppets Most Wanted (80%)
Though not as good as the 2011 Muppets reboot, the 2014 follow-up has plenty for Muppet fans to enjoy, including a deranged Celine Dion cameo.
23. Molly's Game (81%)
Jessica Chastain and Aaron Sorkin go all-in with their take on the true story of a woman who starts running illegal poker games.
22. Amanda Knox (82%)
One of the most infamous true crime stories of all time, this 2016 documentary breaks down exactly what happened in the international murder case, with interviews from Knox herself.
21. Ocean's Eleven (83%)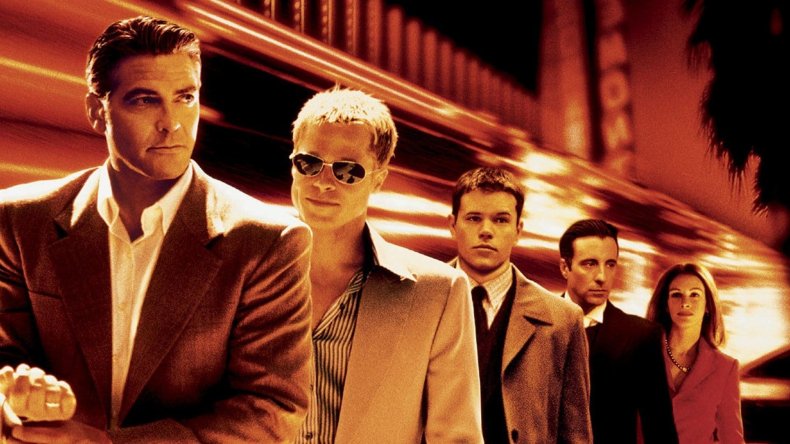 One of the slickest heist movies ever made, Steven Soderbergh's 2001 film is still cool as ever—just forget about those sequels.
20. The Girl with the Dragon Tattoo (87%)
One of the rare remakes that has a higher Rotten Tomatoes score than the original, the adaptation of the mega-selling Scandi-noir book is David Fincher at his thrilling best.
19. The Naked Gun: From the Files of Police Squad! (88%)
For the sheer number of jokes, almost no film can beat the rapid-fire nature of one of the best spoof movies—though the presence of O.J. Simpson in an acting role makes it a more uncomfortable movie than planned.
18. Bonnie and Clyde (88%)
America's most famous crime couple comes to the big screen in an iconic film that kicked off so-called 'New Hollywood' in the 1970s, and still very much holds up today.
17. I Don't Feel at Home in This World Anymore (89%)
Winner of the main prize at Sundance, the film arrived without much fanfare on Netflix shortly after. Viewers, however, have slowly been discovering the charms of this revenge drama as a group of misfits try to get their stolen stuff back.
16. Kung Fu Hustle (90%)
A caffeinated kung-fu live-action cartoon, there is more going on in each shot in this story of a neighborhood gang than in many other whole films.
15. The Departed (90%)
Scorsese's only Oscar Best Picture is not in the top tier of his work (some of those movies are to come on this list), but his twisty tale of a policeman undercover in the mob and vice versa is still an enjoyable romp.
14. The Night Comes for Us (91%)
Netflix's catalog proves that subtitle-averse viewers will watch a non-English movie if it is thrilling enough, something this Indonesian tale of an organized crime enforcer going straight proves.
13. 1922 (91%)
One of two Stephen King Netflix originals (the other being Gerald's Game,) 1922 sees the horror master gives the typical crime story of a man plotting to kill his wife a macabre spin.
12. El Camino: A Breaking Bad Movie (91%)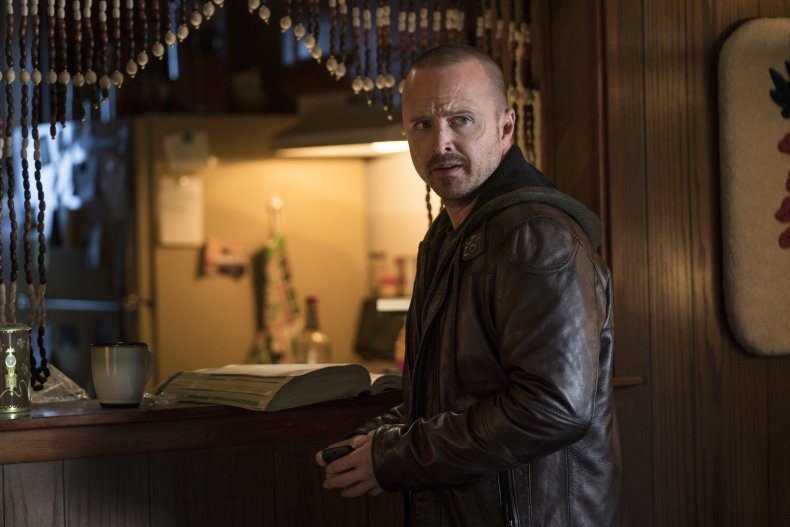 Sequels are always a risky business, but Netflix somehow managed to strike gold twice with Breaking Bad follow-ups Better Call Saul (a Netflix original outside the U.S.) and this movie starring Aaron Paul's Jessie.
11. Enola Holmes (91%)
Netflix has produced quite the stable of young actors, but none has quite had the breakout success of Stranger Things' Millie Bobbie Brown. In this Sherlock Holmes spin-off, she proves she can more than lead her own movie.
10. The White Tiger (92%)
One of Netflix's newer released, The White Tiger takes the Booker Prize-winning novel of the same name and spins it into what some have called "The Indian Goodfellas."
9. Good Time (92%)
The first of two nerve-jangling thrillers from The Safdie Brothers, Good Time sees Robert Pattinson give a career-best performance as a bank robber trying to break out his disabled brother from police custody.
8. Uncut Gems (92%)
Just edging ahead on a number of reviews, however, is the Safdies' most recent tension headache of a movie, starring a sweat-dampened Adam Sandler as a betting-obsessed jewelry merchant.
7. See You Yesterday (95%)
Produced by Spike Lee, this genre-bending movie sees a girl travel in time to save her brother from being killed by the police.
6. Nightcrawler (95%)
An ultimate feel-bad (and feel icky about humanity) movie, Nightcrawler stars Jake Gyllenhaal as a cameraman who starts filming violent events and accidents in order to sell them to the news.
5. The Irishman (95%)
The first of three Martin Scorsese films in the top five, The Irishman saw the director de-age his way to another Best Picture nomination with her story of decades in the life of a notorious gangster.
4. Taxi Driver (96%)
"You talkin' to me?" Nearly 50 years after its release, Scorsese's story of a Vietnam vet corrupted by being a late-night taxi driver still holds all of its power.
3. GoodFellas (96%)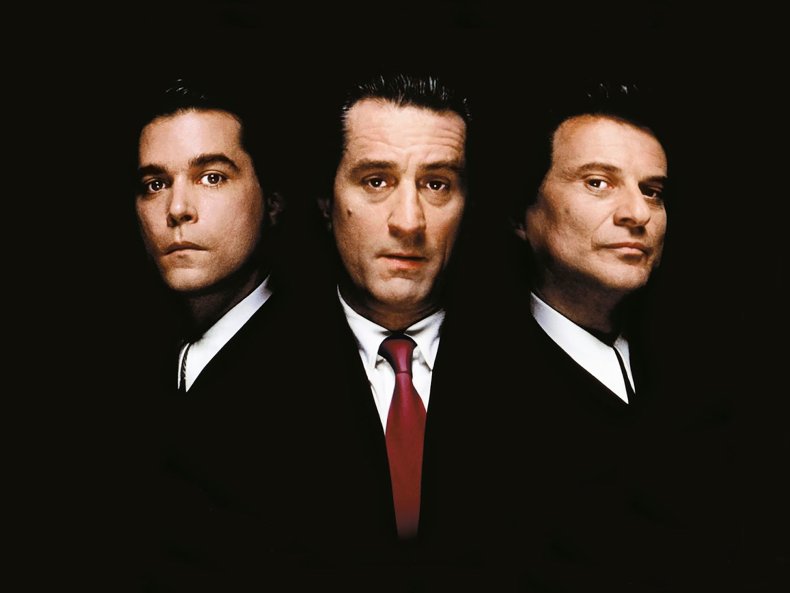 Considered by some to be the ultimate crime film, GoodFellas is held off the top spot by having some notable critics. It, however, completely changed the language of the genre forever, and made a generation kind of want to be gangsters just like Ray Liotta.
2. Blue Ruin (96%)
One of the first major successes of crowdfunding a film, this visceral revenge drama showed what a talented film director could do without a studio telling him to tone down the violence.
1. Cool Hand Luke (100%)
Probably the coolest film that sees its protagonist eat dozens of hardboiled eggs, Cool Hand Luke is the film that set Paul Newman's Hollywood immortality into stone.